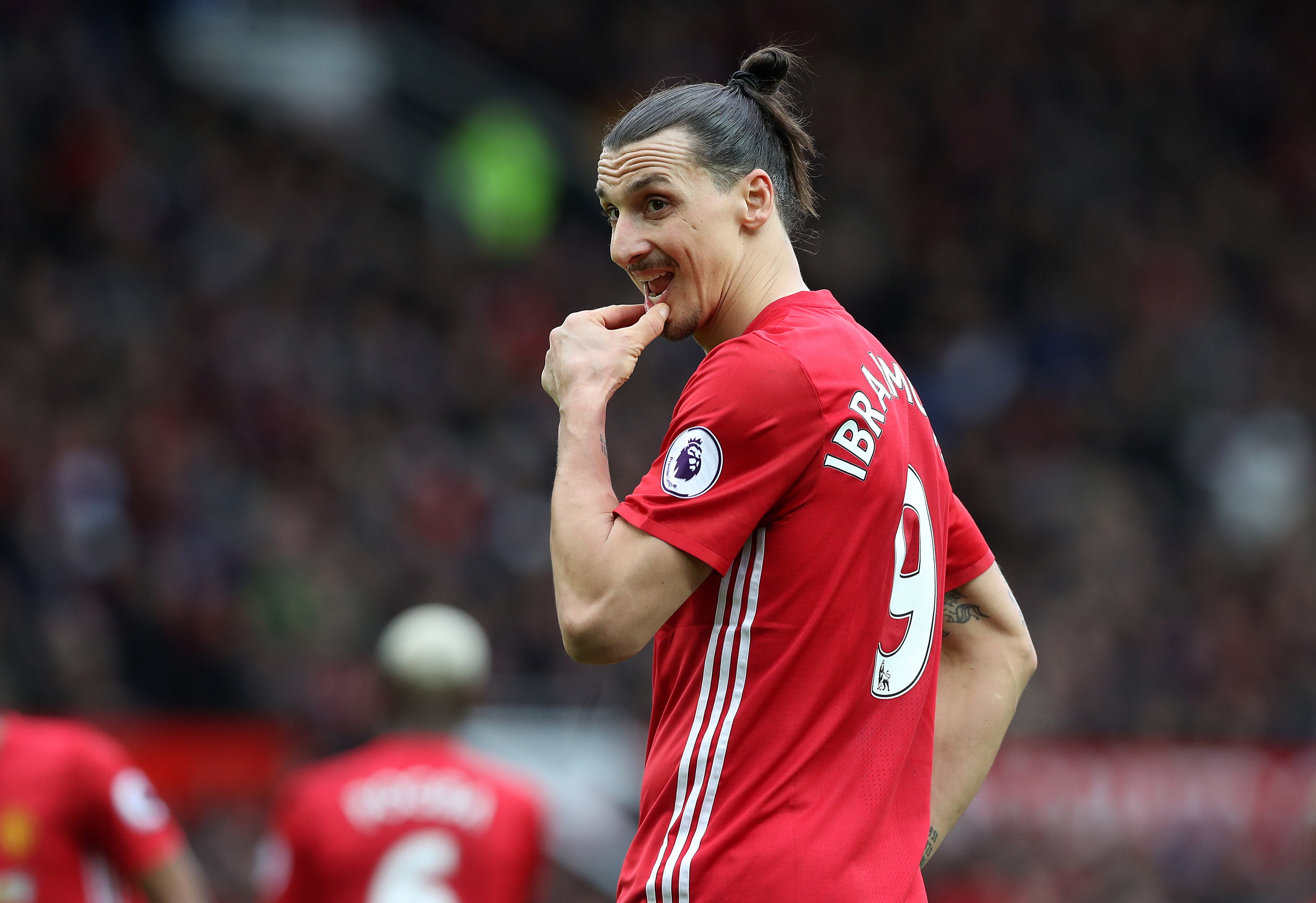 ZLATAN IBRAHIMOVIC has been the shining light in Manchester United's season.
But the Swedish superstar has not yet decided if he wants to perform the same role next season.
Ibrahimovic has the option of a second year at United, while LA Galaxy are
prepared to make him the highest-paid player in the MLS if he wants to go to America.
But the 35-year-old insists that his future has not yet been resolved.
"There is nothing to say," he declares.
"After seven months here, you know I am pretty open in my things. I don't hide and I don't need to hide.
"We are talking. But if we are far from each other or if we are close to each other, there is nothing to say. There are only talks."
Ibrahimovic has been a rousing success in his year at United with an impressive 27 goals from 42 appearances.
His two goals helped beat Southampton in the League Cup Final at Wembley and he has his eyes on more glory in the Europa League.
But the Premier League has been a
disappointment. United are now outsiders for a top-four finish rather than pushing for the title as the Swede would have liked.
This afternoon they travel to Sunderland knowing that three points are essential to put pressure on the teams above them in the hunt for a Champions League place.
Ibrahimovic has won 13 league titles across four different countries in the last 15 years in his glittering career, but the big prize in England is currently out of reach.
However, he is trying to remain upbeat about how the season is going as he regards this United side as a work in progress.
"We have had a good season with the team we have," he insists. "We won two
trophies and the coach is doing absolutely the maximum with the team.
"Of course, in some games you are unlucky, some games you are lucky, others you make mistakes. This is part of the game.
"If we were the best, we would be No. 1 in the table now. But we have to be
realistic. I think the season has been great.
"Our objective is the Europa League, just like the top four. But even for me, the top four is a disappointment.
"The last time I had to settle for top four was 2012 with AC Milan when I came in
second place.
"Before that, it was nearly 10 years before that with Ajax, so I am not used to being where I am now.
"So this is something new for me. It is a situation I learn from and a challenge I learn from also.
"And I accept it. I don't accept it in the way that we are in sixth position. But I accept that I am here and I have to work through it, so that's the way it is."
If this is alien territory for Ibrahimovic, the same can be said of United manager Jose Mourinho. The lowest position in which the Portuguese has ended a season is third.
The pair were Champions together at Inter Milan in 2009, and Ibrahimovic still sees the same passion in his boss.
"He is doing the maximum with the team he has," he adds. "He is getting 200% out of the team he has.
"The manager is older and calmer, but he is still the same winner as before. The
mentality is there because you don't lose that.
"I know him well and he is direct in his work. He likes to look you in the eye and tell you if you're bad or not. I prefer that.
"He sends you the message of what he thinks. He is the boss. He decides and
controls the situation.
"It's the way it works. I am from the old generation and the old generation was more like that."