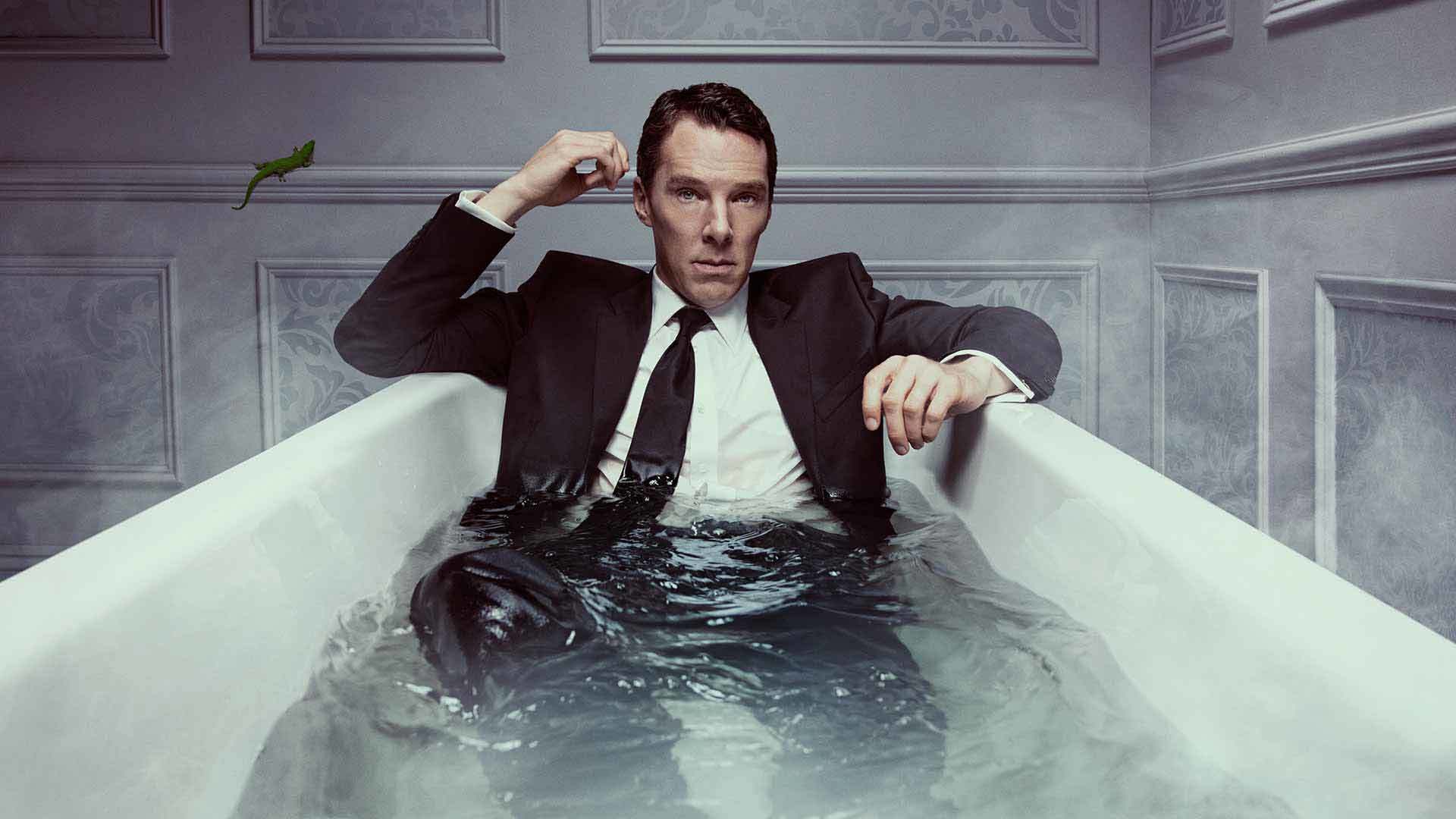 YOU can find just about anything at the Barras if you look hard enough … even movie star Benedict Cumberbatch.
The Sherlock actor pitched while filming his new big-budget TV series after producers turned Glasgow's famous market into a little slice of the Big Apple.
And the crew ensured businesses were in the money as the makers of Patrick Melrose used the city as a stand-in for 1980s New York.
The famous old market became Manhattan's Meatpacking District, with traders being paid to open up specially while some even earned themselves on-screen appearances.
Lloret Dunn, a leading location manager, was the person responsible for the transatlantic transformation for the major Sky Atlantic drama which starts next Sunday.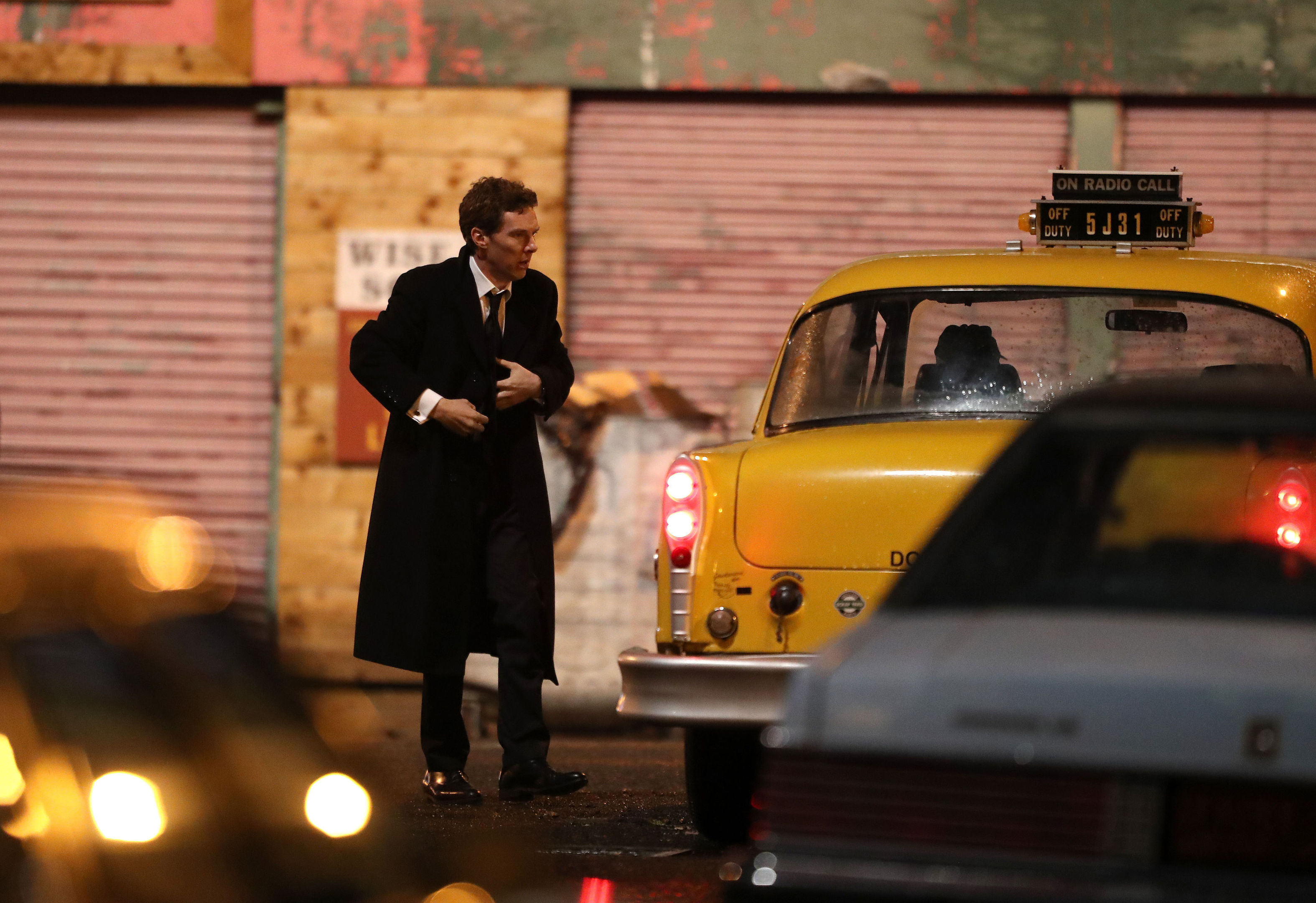 "The city's grid system and Victorian buildings made it perfect to double for New York," said Lloret, who also found the locations for World War Z, T2 Trainspotting and new historical epic Outlaw King.
"Having been involved in turning Glasgow into an American city for World War Z, I knew exactly where to go.
"The Barras was perfect as the Meatpacking District but it took a lot of setting up. It was by far the biggest thing we had to do in the city.
"We had to close streets, bring in American cars, hang carcasses and scatter litter everywhere.
"The traders would only normally be there are weekends, so we had to get them to come in and open their shutters midweek.
"I spent weekends making contact, getting them on board and even finding out when they were going on holiday in case we needed some of them to come in at the last minute.
"I negotiated fees with them and some appeared in the background for the scenes. We also had to pay a really popular milkshake shop to close up for the shoot as no one would have been able to get access."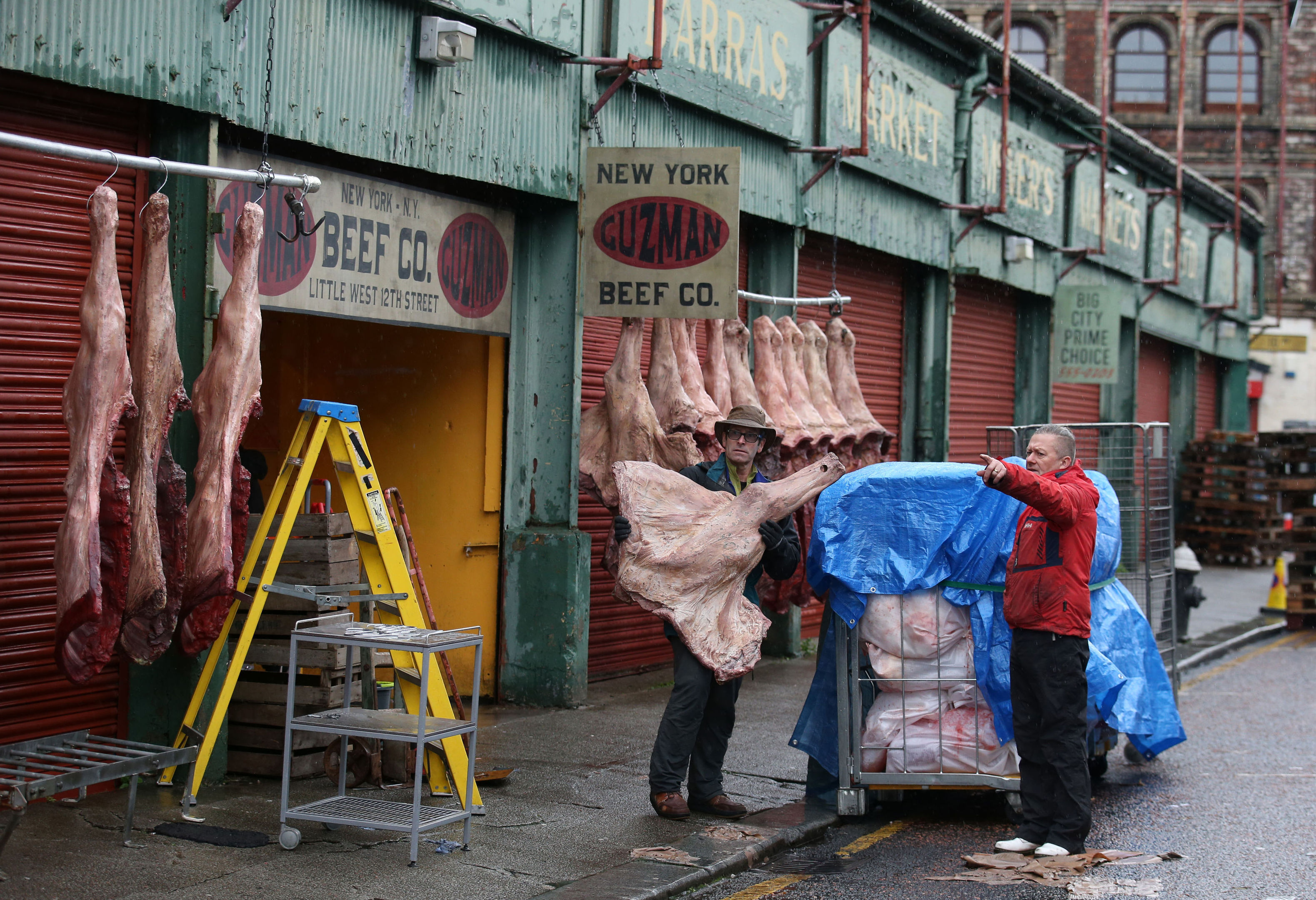 Patrick Melrose is based on the semi-autobiographical novels by Edward St Aubyn. Each of the five episodes is based on one novel, featuring different time periods.
It co-stars Hugo Weaving, Blythe Danner, Allison Williams and former Call The Midwife favourite Jessica Raine.
Cumberbatch, currently starring in blockbuster Avengers: Infinity War, plays the title role of the minor aristocrat who turns to drugs after being abused.
"Benedict was really lovely and was happy to chat with the public, sign autographs and have pictures taken," said Lloret, who has 25 years' experience in the industry.
Other city-centre filming required street closures, traffic light heads changed, flags draped, road markings covered up and even having to alter two landmark clocks on a building which had the word Scotland on the face.
Lloret says the new series is just one part of a movie and TV boom which has Scotland's production crews busier than ever, thanks in part to the astonishing success of Outlander.
T2 Trainspotting was another project that gave Lloret headaches in finding the perfect spots, often in Edinburgh.
The sequel had been eagerly anticipated and she says director Danny Boyle was left in no doubt what fans expected.
"It was an enormous production on a limited budget and we were moving between several locations in one day.
"I had to do a lot of knocking on people's doors and asking if we could use their house or flat.
"You have to be upfront and tell them that it might only be one room in the film, but we'll usually need the whole place for all the crew and equipment. In some cases we had to redecorate and then put it back to the way it was.
"Some people asked for and got a complete new look for their home out of it."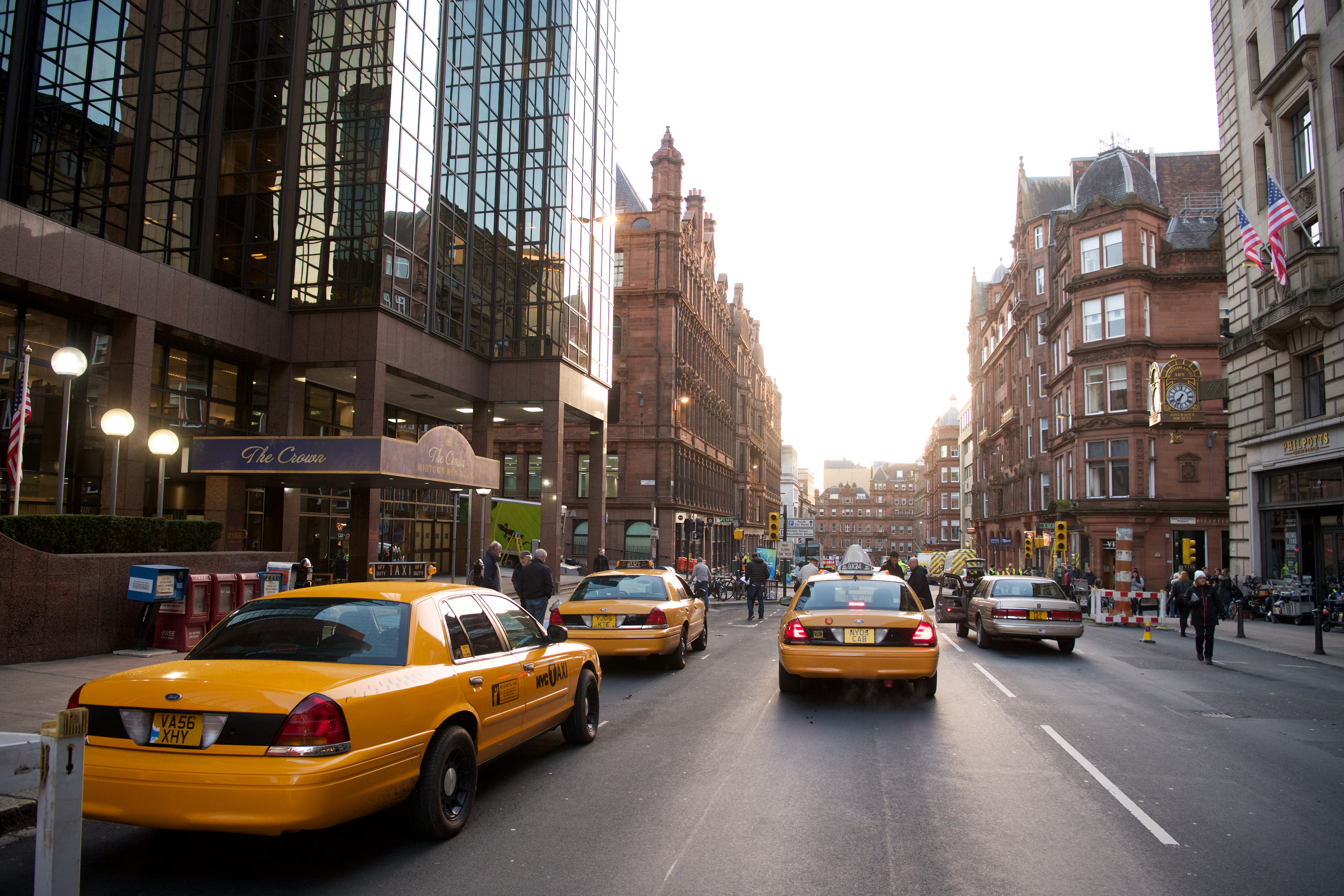 World War Z, which took over Glasgow in 2011, was Lloret's biggest production as the city became Philadelphia.
Like Cumberbatch, star Brad Pitt was more than accommodating when it came to meeting the public, including staff at the City Chambers.
"We converted an office in the Chambers into his own personal green room, which we try and do for all the big stars."
Such is the demand, Lloret is constantly busy, so much so that she had to limit her time on Robert The Bruce epic Outlaw King, directed by Scot David Mackenzie.
"I'd seen scripts for it for years but it had never gotten off the ground.
"But then David directed Hell or High Water, which was Oscar-nominated, and suddenly I got a call saying they now had a huge budget.
"We did lots of filming with Chris Pine at Mugdock Park and there was a huge amount of research to make sure the weapons and costumes were right as well as doing a lot of medieval building."
Patrick Melrose, Sky Atlantic, Sunday May 13, 9pm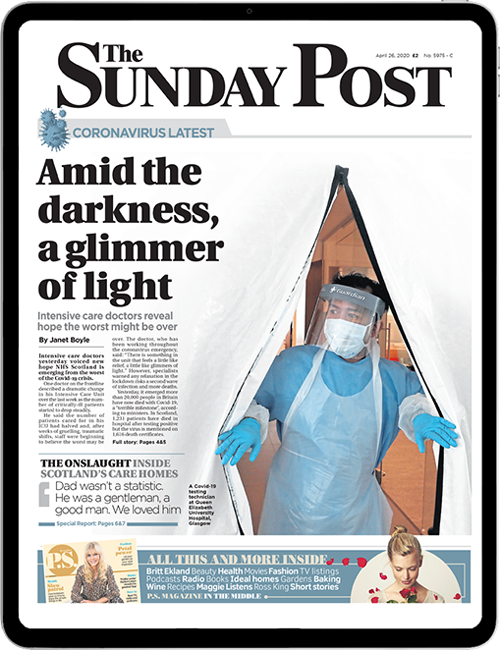 Enjoy the convenience of having The Sunday Post delivered as a digital ePaper straight to your smartphone, tablet or computer.
Subscribe for only £5.49 a month and enjoy all the benefits of the printed paper as a digital replica.
Subscribe