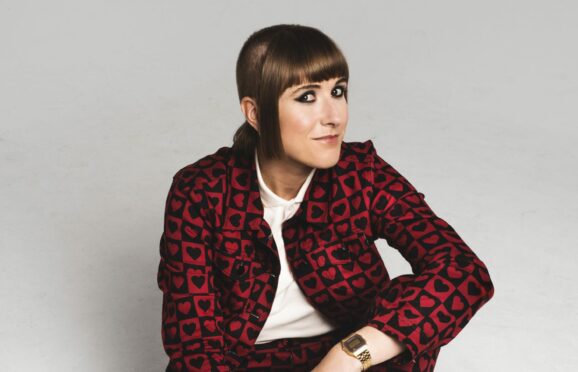 TV panel show favourite Maisie Adam chats about boxers, buzzcuts and getting back on stage
How does it feel to be back performing in front of crowds?
Audiences are super appreciative to have everything back. They're dreamy and just so supportive. If you watch a special on TV you react to it so differently than if you are in the room.
What can you tell us about your show, Buzzed?
I wanted to do a show that was happy and uplifting and looking forward. The way things have been lately, I like watching stuff that makes me laugh and feel optimistic so I filled the show with all of the things that make me happy and that I care about.
The title is also a reference to your trademark haircut, which is shaved at the back and has a fringe at the front. You decided to cut it like this in lockdown but have decided to keep it until at least next summer, is that right?
I'm getting married in June. So I was like, if I'm gonna grow it out I need to do it soon. Then I thought, no, I don't want to look back in years to come and be like, "oh, you grew it out because you thought you should for a wedding".
This is how I look at the moment. I really like it. In years to come, when I've had to go a little bit more sensible, I want to be able to get the wedding photos out and say, "Girl, you looked cool back then." So I don't think it's going anywhere for now.
The first half of each show will be unique in that it's tailored to the town or city you're playing in that night, is that right?
When I arrive, I'm going to walk around, a bit like Mark Steel does for his shows. I like having days to myself and just mooching about. I can remember my mum and dad took me to see Lee Mack in Sheffield and he had all of this stuff about Sheffield, and you could tell everybody felt sort of special.
What has being on panel shows meant to you?
I really appreciate Mock The Week; I used to watch clips of it on YouTube when I came home from school so it's amazing to be on it. But it's like seven comedians all trying to be the funniest guest at a dinner party; it can get exhausting.
Whereas with A League Of Their Own, when we did a road trip episode with Jamie Redknapp, Freddie Flintoff and Tony Bellew, I thought they would all be alpha males but actually comedians are worse.
They want to be the big ones, whereas boxer Tony Bellew, for example, has been world champion, so he's got nothing to prove. The last thing they're bothered about is whether or not you laugh at their jokes.
You're a big Leeds United football fan and have played for a team in Brighton. What did you make of the Lionesses' Euro win, which you attended?
When the final whistle blew, I burst into tears because it was just so much emotion. But once I'd wiped my tears away, I turned to my fiancé and said something that can only come from a self-obsessed comedian: "It's just really good, because my show will have so much more of a point now."
But yeah, it's been the best time really to talk about football, especially from a woman's perspective. I feel so lucky that I got to go, it was one of the best days of my life.
Your mum Jill runs the Louder Than Words music and book festival. Is she an influence on your career?
I remember talking to my mother about the fact that I just wanted to make people laugh with this show and was worrying that I didn't have a theme and she said: "Just go and do it!"
Sometimes I have to remind myself to have a bit more of my mum's way of thinking, just doing what you want to do.
---
Buzzed tours Glasgow, Aberdeen, Inverness and Carlisle in February and March. For dates and details visit maisieadam.com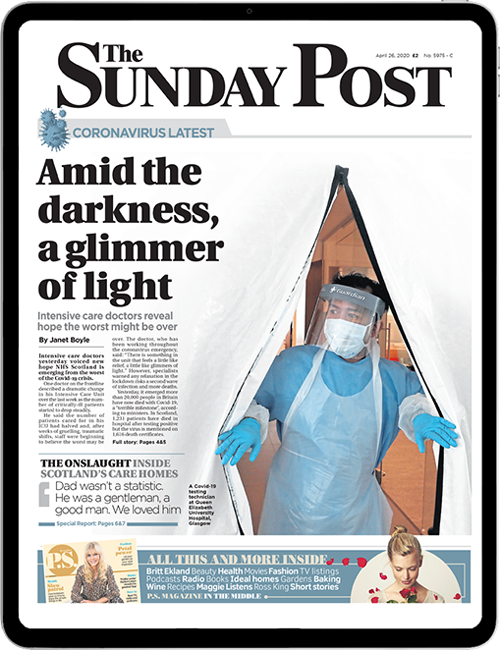 Enjoy the convenience of having The Sunday Post delivered as a digital ePaper straight to your smartphone, tablet or computer.
Subscribe for only £5.49 a month and enjoy all the benefits of the printed paper as a digital replica.
Subscribe