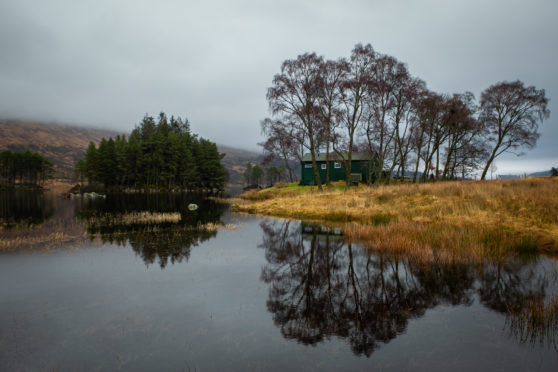 Is there a finer railway journey than Glasgow to Fort William?
It will always be open to debate but the spectacular scenery the West Highland Line passes through would certainly put it in the top three.
Beginning from Glasgow Queen Street Station, just off George Square, the route trundles through the city's suburbs then along the River Clyde to Dumbarton and Helensburgh before entering the Highlands.
Beyond Tarbet (Cruach Tairbeirt is worth climbing), Loch Lomond and the mountains towering above Crianlarich, Tyndrum and Bridge of Orchy are spectacular.
The blanket of Rannoch Moor presents a wilder air with Corrour Station only accessible via the railway line while Loch Treig grants fabulous views of the Grey Corries.
The station at Corrour was made famous, of course, by the original Trainspotting film, where Renton and the gang went for walk in the wilderness.
The station is situated near Loch Ossian on the Corrour Estate, which is home to one of the most remote hostels in the UK.
Beautiful pit stops at the likes of Tulloch and Roybridge offer chances to explore the surrounding landscape, such as the Creag Meagaidh National Nature Reserve.
The reserve has a diverse array of habitats including mountain plateau and upland glen, and a fabulous array of wildlife.
It is then on to Spean Bridge before the route, under the shadow of mighty Ben Nevis, reaches Fort William.
---
Dumbarton Castle was built by Alexander II of Scotland in 1220 as a defensive fortification from the threat from Norway.
Helensburgh was named in honour of Lady Helen Sutherland, wife of Sir James Colquhoun of Luss, who bought land around the village of Millig in 1752.
Despite is small size, the village of Tyndrum has two railway stations, Upper and Lower Tyndrum.
At 1,340 feet (408m) above sea level, Corrour Station is the highest railway station in the UK. It is also home to a superb restaurant.
Loch Ossian youth hostel is a remote hideaway on the southern shore of the Loch. It is perfect for a getaway due to its remote location but easily accessible due to the railway station.
The Station House at Bridge of Orchy is now used as a bunkhouse for on the West Highland Way.
The Glasgow/Fort William railway line is a well-used route and is popular with walkers tackling the West Highland Way.