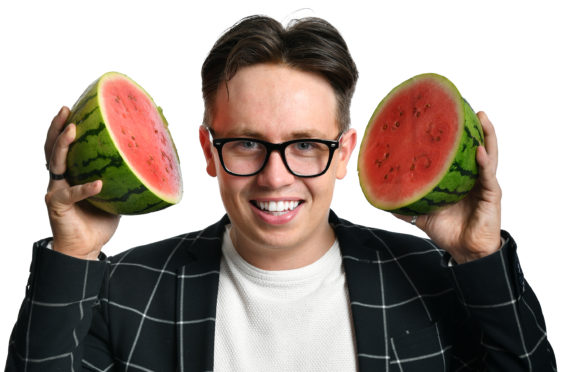 James Phelan is like his uncle – but not a lot!
Sorry, I couldn't resist as the uncle in question was the much-loved Paul Daniels and James is a hilarious and jaw-dropping magician, too.
To be honest, if my uncle and aunt were Paul Daniels and Debbie McGee, the most famous magic act in the country, I think prestidigitation would be the last thing I'd take up, long shadows and all that.
"I had a similar thought myself," laughs James, who hosts the BBC's first radio magic show since the 1950s, has several million YouTube views to his name and is making his Edinburgh Fringe debut this summer.
"I was incredibly close with my uncle and I guess I was bitten by the bug when I was really, really young but it's only in the last couple of years that I thought this is the right thing to do.
"I think you do what you love to do but whether I'd have discovered magic if I hadn't spent such a lot of my childhood around them and in that world – I used to stay with them all the time and go to their shows – I don't know.
"The thing with magic for me is I got attached to it and obsessed with it when I was five years old. I did have 'proper' jobs like working in marketing but I didn't have a choice, the damage was already done.
"I remember going to see my auntie and uncle in shows. They were at the Theatre Royal in Windsor one year in panto and we were stuck in traffic and I looked out of the window and saw a huge banner with their faces on.
"When you're young you don't really understand what people do, someone's a fireman, someone's a magician, but I remember coming out of shows and them being surrounded by people – and I did run up on stage once or twice so it's something I was naturally drawn to but that was probably just liking the attention more than anything else!
"I never sat down and learned a trick but I used to obsessively watch The Paul Daniels Magic Show growing up because we had them on video, my nan used to record them off the telly.
"My uncle didn't really teach me much stuff when I was younger. I'd sit down and try to work out how to do some of the tricks, not by what I could see on the telly but by thinking, 'How would I do this?' and it tuned out as often as not to be the way to do it.
"That's how I learned, by watching and emulating what was on the TV show."
The pair's close relationship is illustrated by the fact it was to James that Paul performed his final magic trick from his hospital bed.
James recalls: "I did Britain's Got Talent in 2016, I still had full-time job and took two days off, and got through to the semi-finals. Paul and Debbie were in panto in Ipswich and I was there on New Year's Eve.
"He wasn't right. It was the first time I'd seen him struggle onstage with exhaustion. And it was almost as if when the curtain came down, he stopped being able to talk."
What the family didn't know at the time was that Paul had an incurable brain tumour and he died in March 2016 aged 77.
"I went to visit him in hospital the day before he died and my auntie said he hadn't looked at magic in four weeks.
"I had a pack of cards with me and he picked them up and did what's known as a colour change, when the card you can see changes to another one.
"This was something he'd come up with in the 1970s when he was coming through the ranks, and I only realised recently that this was the last magic trick he ever did."
After his uncle died, James withdrew from BGT but had got such a good reaction he left his job to chase his magic dream.
There are many different styles of magic. James is very much a prankster – you might find your phone destroyed or your most outrageous confession revealed at his show – while I'd describe Paul Daniels as more traditional?
James said: "It's funny. I was having this discussion the other day because the legacy of his magic career is that people remember the very Saturday evening, BBC light-entertainment, edging-on-the-corny towards the end kind of stuff.
"But it never used to be like that. If you watch the first 10 years of The Magic Show, it was really disruptive, cheeky, twinkle-in-the-eye sort of stuff.
"It wasn't even mainstream. The first years of The Magic Show were really outside that but no one remembers.
"I'm closer to the early stuff. I had a TV executive come to see me and he said, 'I don't see your uncle's act, I don't see Paul, I see you' and that was a really conscious thing for me.
"I didn't want to do his stuff or accidentally say his lines. I don't want to say, 'You'll like it' and then accidentally say, 'Not a lot!'. I would be stupid to try and compete with him, to do the same stuff, because I would never win!
"All of his stuff from the 1970s and all the way up to about 1990 would still stand today, especially the early stuff.
"People forget that magicians weren't like he was when he first started and he had to really carve through to make his name.
"Magicians were like David Nixon, everyone was very elegant and slow, and the story was that Paul saw Bruce Forsyth and copied his game-show style, and also Eric Morecambe, trying to pull magic through that style instead of being so slow.
"When he first started you couldn't give away a magic act because people were so bored with them, they were like treacle."
This is James' Edinburgh debut but is he sure he's not Scottish?
I mean, when he was five he charged wedding guests a quid to do magic at their table.
"I went to one of my uncle's stage shows in Weymouth and I taught myself this trick he did with six cards. I did it at my school and then went to a wedding, and it took forever for the bride and groom to come in.
"So I went onto the dancefloor and started doing this routine. My dad's still got a picture of it.
"I then just went around the tables doing magic, and I remember going back to the family table with this pile of coins!"
---
James Phelan: Troublemaker is at the Edinburgh Fringe July 31 – August 26. For tickets visit www.edfringe.com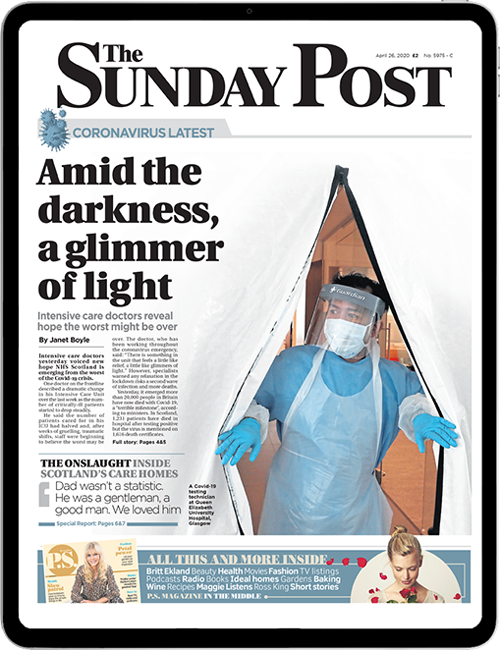 Enjoy the convenience of having The Sunday Post delivered as a digital ePaper straight to your smartphone, tablet or computer.
Subscribe for only £5.49 a month and enjoy all the benefits of the printed paper as a digital replica.
Subscribe