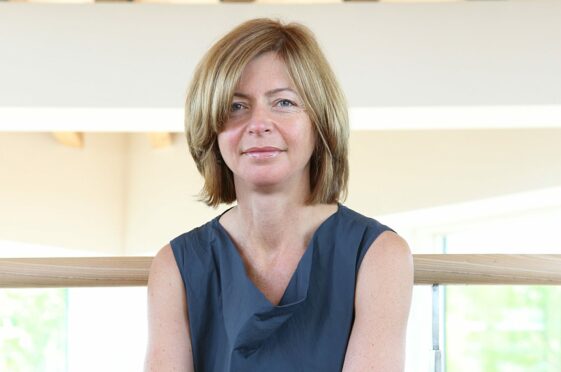 When Dame Laura Lee opened the doors to Scotland's first Maggie's centre 25 years ago, she knew the building was special. She just didn't know how special.
The centre, the first of many, and the charity behind them – dreamt up by her former patient Maggie Keswick Jencks – offer light, warm, airy spaces where patients and their families find help and support away from wards and clinics and have become a cornerstone for cancer care around the country.
"When we first started I thought, 25 years on, Maggie's would be needed less but, instead, we are needed more," said Lee, an oncology nurse, who worked as the programme director at Maggie's before becoming chief executive in 1998.
The pandemic, she says, means Maggie's has never been more important, especially as one in three treatments is delayed, GP cancer referrals are down by as much as 80%, and as many as 18,000 additional deaths from cancer are expected in the coming year.
Lee said: "Maggie's is even more needed today than it was then. More people are getting a diagnosis of cancer, treatments are becoming more complex, people are living longer, and they are living longer with issues of uncertainty. I could never have predicted that Maggie's would be even more essential today than it was then."
Maggie Keswick Jencks was first diagnosed with breast cancer aged 47 and, five years later, was told the disease had returned. After receiving the news she had just three months left to live, she sat with her husband, Charles, in a windowless corridor to process what the diagnosis meant for their future – a moment that sparked the idea for a charity to ensure no other families faced the same agonising sense of helplessness.
With the right support, Keswick Jencks believed nobody should "lose the joy of living in the fear of dying" after diagnosis, and she dreamed of establishing a dedicated "cancer caring centre" where advice and support – not to mention laughter and love – could be shared. It was the blueprint for the first Maggie's Centre, opened in the Western General Hospital, Edinburgh, in 1996 and brought to life by her husband and Lee, who had become a friend throughout her treatment.
From that first germ of an idea, there are now 24 Maggie's Centres across the UK, including eight in Scotland. Lee said: "When someone comes in, we want the building to immediately say to them that they matter, that life is still worth living.."
During 2020, Maggie's provided support to 239,000 people over the phone, online, by email and face to face in centres, while following Covid guidelines.
Lee said: "Apart from treatment disruptions and delays, the other major impact is that people are living with anxiety. Plus, as a result of the pandemic, people are presenting with more advanced disease than they might have done, and that impacts on the family members, too.
"Family members haven't been allowed into hospitals and while, normally, relatives would join someone for their first chemotherapy, that's no longer an option. So, family members are much more cut off from their loved one's treatment.
"The NHS has done its best but there is an underlying feeling of increased worry and uncertainty as a result of two years of social isolation and delays to treatments and diagnosis. Then there is the altered communication path with, for example, people getting a cancer diagnosis over the telephone from a consultant rather than in person. All of these have lasting ramifications."
Having been on the frontline of cancer care for more than three decades, Lee knows the increased impact of cancer on Scottish families.
She said: "When we opened the doors of the first Maggie's centre, it was said one in four people would be diagnosed with cancer – now it is one in two. However, cancer survivorship is improving, and when cancer comes back we have significantly improved people being able to live longer. We know that if we project ahead to 2030, the number of people living with a cancer diagnosis is also set to increase further.
"Our work is not done, and Maggie's can bring hope and joy into people's lives alongside the difficult challenges a cancer diagnosis brings."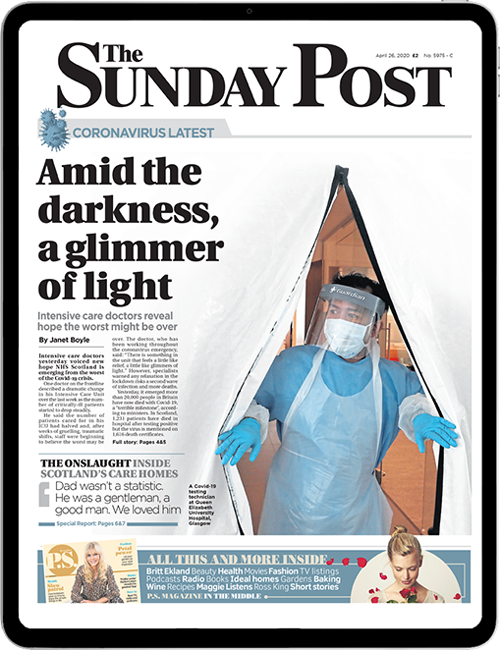 Enjoy the convenience of having The Sunday Post delivered as a digital ePaper straight to your smartphone, tablet or computer.
Subscribe for only £5.49 a month and enjoy all the benefits of the printed paper as a digital replica.
Subscribe