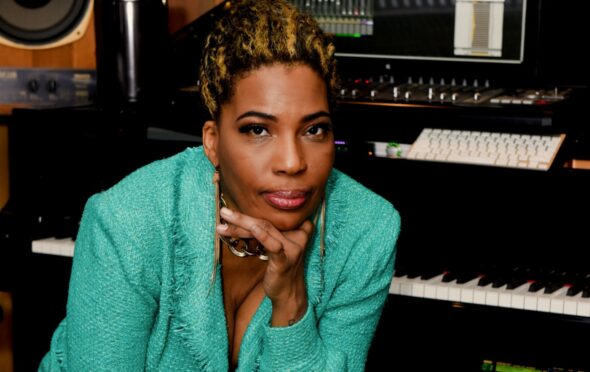 At the age many of us were figuring out how to ride a bike or tie our shoelaces Macy Gray was learning how to be quiet.
She was a rangy child with a peculiar, raspy voice which marked her out for mockery among classmates.
The delightful fairytale ending here, of course, is Gray's voice carried her to stardom as a truly one-of-a-kind soul diva.
Except this fairytale has an unwelcome sequel. Earlier this year Gray was once again the target for those who'd rather she shut up; good luck with that.
"I did an article that said we should redesign the flag, that the flag was dated and it was offensive to people considering they held it up during the insurrection on January 6," says the US-based singer of the rioters who stormed the Capitol Building in Washington DC earlier this year.
"I got an overwhelming amount of hate trolls, all calling me names. Somebody got my email and they were sending crazy stuff. I stepped back and it died off.
"What I was saying was, 'Hey you guys, why don't we get a new flag, we've been looking at that thing for a thousand years, what about a new one?' It was just an idea."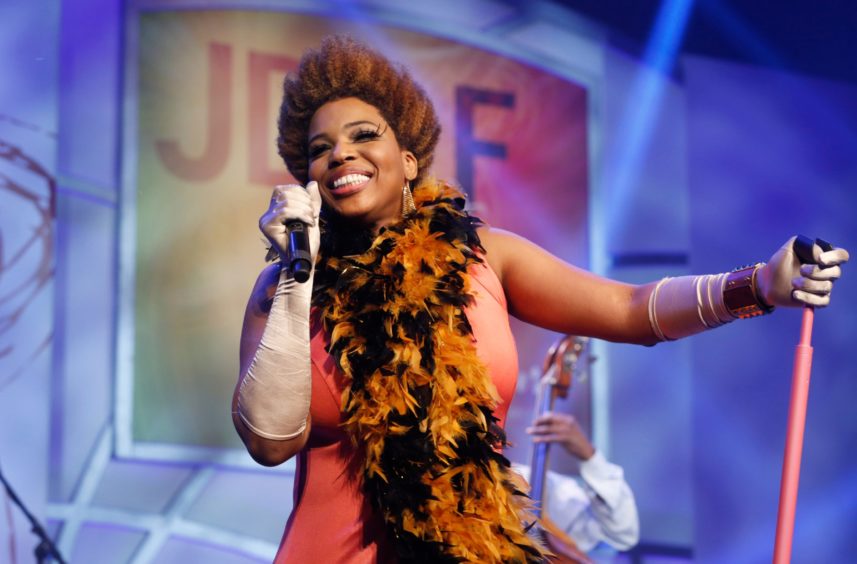 Having shrugged off childhood bullying to become one of the world's most successful singers, Gray could handle the rantings and ravings of a few internet blowhards.
"Everybody told me it would happen but you don't know how it feels until it actually happens," she adds with her trademark high-pitched croak.
"I was surprised at how hateful people were for no reason. People were calling me names and threatening me, writing to radio stations and TV channels and telling them to not play my music, crazy stuff like that. I get sensitive when people comment on my career. My career and my kids."
Getting to the top – and staying there
Her career can't really be described as anything other than wildly successful; I Try became a smash hit in 1999, and a staggering eight million copies were sold of parent album, On How Life Is.
It's what music fans at next week's Playground festival in Glasgow will undoubtedly want to celebrate. Yet it's the idea she is past her peak which makes Gray, 54, bristle a little.
"It's not difficult to get there, what's difficult is keeping it going and maintaining the level of success," she ponders. "And then, if it drops, bring it back up. That ride when you do is harder than getting there."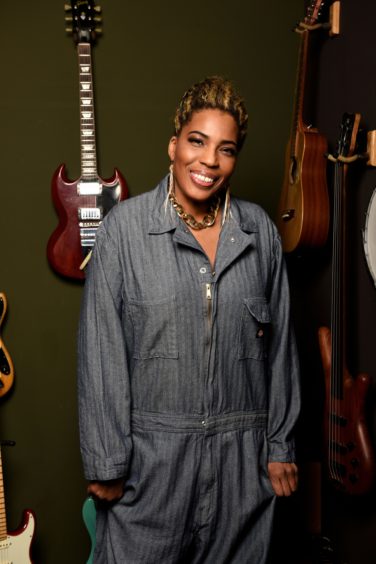 Getting to the top was difficult enough; not only was her voice unique but Gray is a black woman touching 6ft and, by the time On How Life Is came out, she was 32 and married with three children.
The charts at the time, she recalls, were filled with the likes of Britney Spears or Christina Aguilera or NSYNC.
"I've always been different my whole life, I'm sort of misfitty. I was a quiet kid, so I was used to not fitting in," she adds.
"I remember Britney Spears went diamond (selling 10 million albums), no one goes diamond any more I don't think? That was the big thing, to go diamond.
"I was happy to get a record deal and for it to do well but then it was like, 'you're not really a star unless you go diamond like Britney or Carlos Santana'. I remember having to deal with that expectation."
From school to stardom
Perhaps it was having been raised by a single mother maths teacher which made Gray, from Ohio, want to excel. She was a gifted child who won a scholarship to a prestigious and predominantly white boarding school.
"That was really natural to me because my mother had been teaching me stuff since I was born," says Gray. "I could read a little bit by the time I was two or three.
"With maths it's kind of like if your mom is a mechanic. You'll naturally learn how to fix cars without even being shown. So just being around her and her showing me stuff I picked up on academics really naturally.
"Again, I actually did really well in school and I didn't even work that hard."
There was, of course, more bullying at school. Along with her looks and voice, Gray experienced racism just as many black Americans do. The bafflement at such ignorance remains.
"Our country has spent way too much time on being upset about the fact that we're all different. The fact that it's still an issue here is embarrassing," she says.
"It never goes anywhere. People get into all these big discussions and protests and we end up back at square one.
"Of course we're not in 1955. For all the fighting there's been, you as a white male are as capable of accomplishing anything culturally that I as a black female can, and vice versa. I just think racism is so stupid.
"If I walk into a room and everybody's green then I'm going to be nervous because I don't know much about green people.
"But to hate them and want to destroy them because they don't look like me? I've never really understood that."
INTERVIEW: Motown superstar Martha Reeves on Dancing In The Street and a date with adoring Scottish fans at Playground Festival
The Glasgow experience
Gray is looking forward to experiencing Glasgow properly for the first time over the next few days, joining The Libertines, Nile Rodgers, Boy George, Orbital and Kelis on the line-up at the three-day event.
She admits that in 1999 her first UK tour (during which On How Life Is reached No 1) was a blur of partying and hedonism.
In past interviews she has spoken about using cannabis and ecstasy to cope while on tour but her visit to Scotland will hopefully be a bit more prosaic.
"Oh God. I do enjoy alcohol still but I don't think it's a stress thing, I'm not a stress drinker," she adds.
"As I've gotten older my go-to is food. I tend to binge eat my comfort food. I'll order a pizza and drown my sorrows that way.
"I've learned throughout my life to not go crazy, I've learned not to sabotage myself which I used to do really well.
"My vices are mainly a pizza or a cheeseburger at four in the morning. Of course I drink here and there.
"The other stuff, the heavy stuff I used to do? I just really have no interest in it any more. Which is such a relief."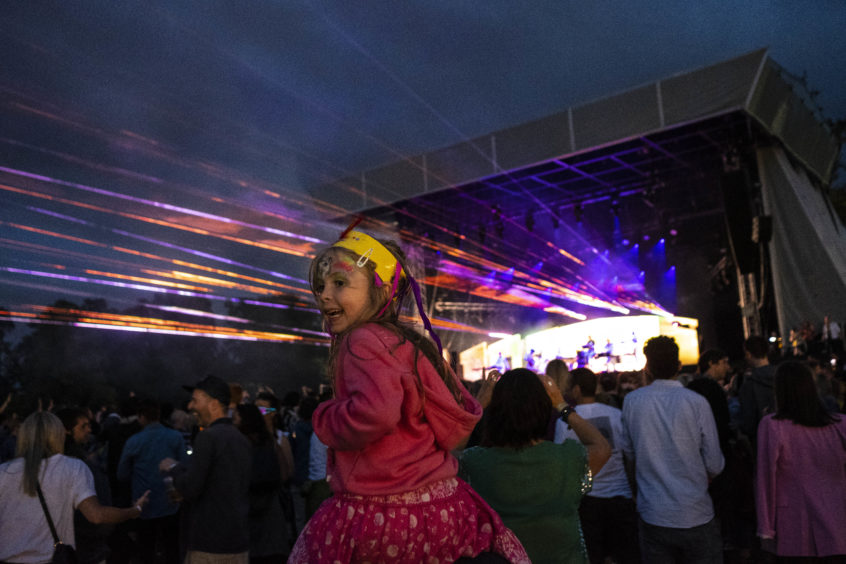 Her children, Aanisah, Tahmel, and Cassius, are now in their 20s and, to Macy's delight, all three are musical to varying degrees. Her son Tahmel has even written and produced songs for her.
"All my kids took music lessons when they were little. But my son is really still active," said Gray, who has won two Brit Awards and one Grammy.
"My youngest daughter is a photographer and my oldest daughter is a graphic artist so they are all in the arts, which is nice. But my son is the only one who's really passionate about music.
"He's cool, you know? He's doing his thing. He's 25 now, trying to figure it out. I remember when I was that age. I was clueless."
Someone from her publicity team then tries to end the call but she isn't quite finished gushing about her children; we spend the rest of the call talking about how they're doing.
It seems Gray happily remains someone who's quite difficult to silence.
---
Playground festival, Rouken Glen Park, Glasgow, September 24-26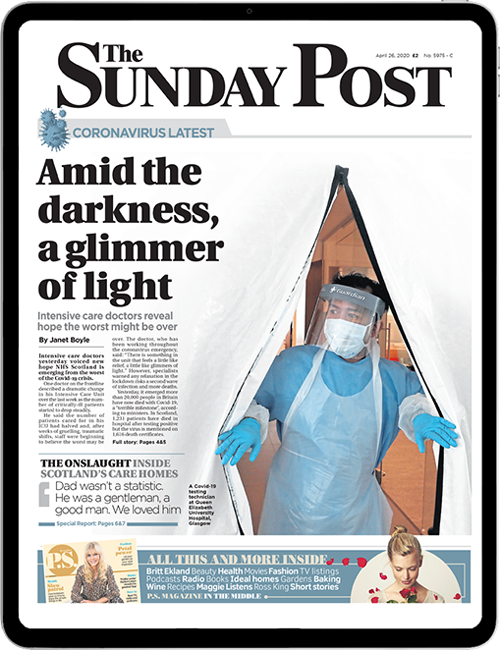 Enjoy the convenience of having The Sunday Post delivered as a digital ePaper straight to your smartphone, tablet or computer.
Subscribe for only £5.49 a month and enjoy all the benefits of the printed paper as a digital replica.
Subscribe