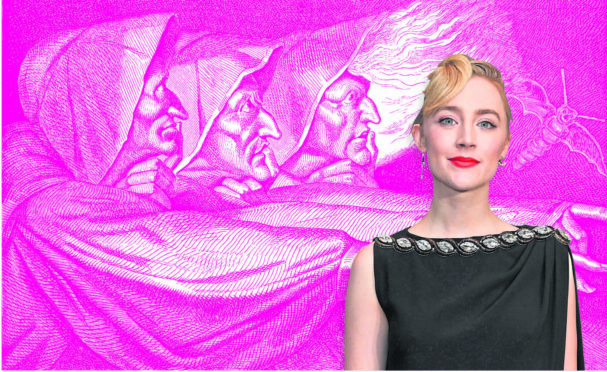 The name daren't be spoken backstage at theatres, but for hundreds of years the tale of Macbeth has fascinated and captivated audiences.
Its lead roles are top of every actor's bucket list, and countless adaptations and reworkings have spawned from Shakespeare's heady blend of murder, witchcraft and tyranny.
As the world emerges from lockdown, there are new versions of the tragedy hitting stage and screen in the coming months.
Scots actor James McArdle has just begun a run in the titular role at London's Almeida Theatre, alongside Irish star Saoirse Ronan.
And a new film version, with the Hollywood star power of Denzel Washington and Frances McDormand, will be released later this year.
Here, we talk to a former Macbeth and Lady Macbeth, and an expert on early literature about why the Scottish Play has had such an enduring legacy.
---
I sort of played Lady Macbeth like Nigella Lawson

– Kate Fleetwood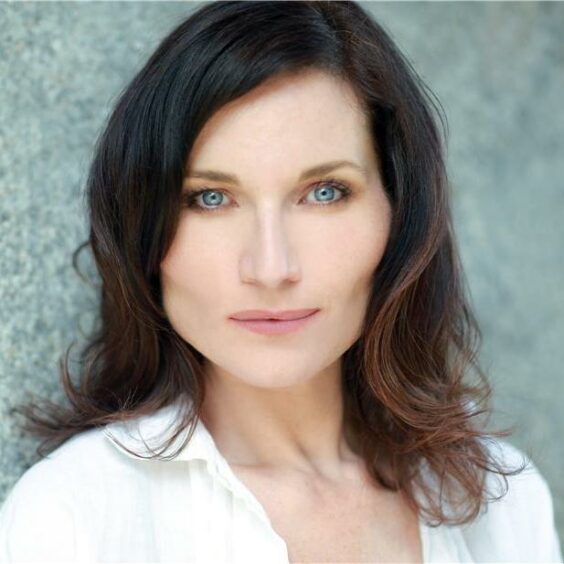 Kate Fleetwood, who played Lady Macbeth with Sir Patrick Stewart as her on-stage husband, found herself nominated for a Tony Award for her portrayal in a show which was such a huge hit it graduated from Chichester to London's West End and then to Broadway and the big screen.
Directed by Fleetwood's real-life husband Rupert Goolde, it evoked the atmosphere of 1960s eastern Europe, playing on the ideal of Macbeth as totalitarian and dictatorial.
"I sort of played Lady Macbeth like Nigella Lawson," the Harlots star said. "A big cake and a fridge, she's cleaning with her pinny on, it just made sense.
"When the narcissism takes over, Macbeth becomes a dictator, and that all lends itself to the show of a banquet. She wonders who this monster she's created is and how she can get out.
"I think the really enduring appeal of the play is that it's about the corruption of the self.
"The Macbeths are constantly thinking about where the next thing is, a toxic imagination before it happens.
"I think that's why audiences like it. We're all faced with that daily; our fears created by our own bad choices are worse than anything else. Lady Macbeth imagined she knew her husband but she imagined wrongly because he took it to a whole other level. But she put the spur in him to do it."
Fleetwood said keeping several steps ahead of the audience was crucial to the play's success.
"It's actually quite a long play, but I think it should feel like you're on the end of a bullet," she recalled.
"When you watch it, it should be scary and anything that lingers too much allows a rational mind to take over, so you have to get the pacing right.
"You need the audience to feel horror at the deaths and the murder and the bloodthirstiness of it. The hands, the blood, the dining, the daggers, the flesh… it's very carnal."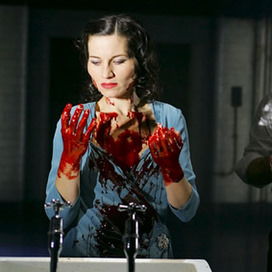 The role as Lady Macbeth was one of many Shakespearean turns for Fleetwood, who grew up near the writer's birthplace of Stratford-upon-Avon and saw her first show aged five.
"I played Juliet about a hundred years ago, and she's a sort of adolescent Lady Macbeth in some ways," she said.
"Shakespeare really entrusts the female characters with active choices. That's why they're always great to play. They're often in the driving seat."
Scots actor James McArdle on tussling with the iconic role of Macbeth alongside Saoirse Ronan
I'm looking out over the business sector of London right now and there are countless Macbeths high up top

– Mark Rowley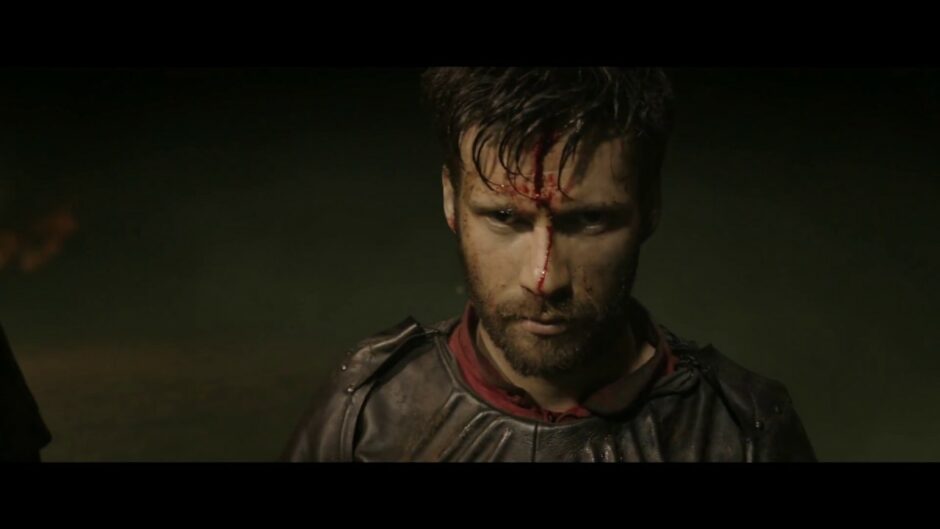 The youngest man to play Macbeth in film, Paisley-born actor Mark Rowley, believes his turn in Kit Monkman's 2018 version at the age of 25 allowed him to reflect on his own life, morals, and how he made choices.
"When I was filming it was so intense," The Last Kingdom star said. "The only way you can really play that part, I feel, and give it some sort of gravitas, is if you delve into how you operate as a person. There will be doors that open up that you didn't think about before.
"It was fantastic to explore that character at that age. You need to be prepared to go the distance and discover yourself, how far you can go. It was really interesting as a young actor to experience that, once you have then other parts seem to be a little bit easier.
"There really is this adventure of morality. You have to look at yourself and think, what would make me capable of taking someone else's life? If you can understand that then you can start to understand Macbeth a lot more.
"Playing Macbeth has definitely made me a more interesting person, aware of the good things and bad things about myself which all people inherently have. It comes down to choice. He makes the wrong choices and power corrupts."
Rowley firmly believes that characters like Macbeth exist in society today, and that's part of why a play that's hundreds of years old still fascinates.
"If you look at an iconic movie like Scarface, it's the Macbeth story," he said. "The rise and fall of someone from humble beginnings and making their way up the ladder to having it all and losing it.
"There are so many films out there that relate to this, but most importantly people in politics and power. There are many Macbeths out there, we just have the luxury of playing it but walking away from it. Quite a few people inherently have those characteristics, which is quite scary.
"I'm looking out over the business sector of London right now and there are countless Macbeths high up top.
"He does have a moral backbone and I think that's what eats him alive. It's only towards the end that he embraces the way he is. He's tortured, feels like he's drowning and that there's nothing he can do. I think that's a beautiful story.
"He has moral issues he's dealing with. He's so conflicted. He always talks about his thoughts. It's such a thinking play and people overthink in society all the time and then put on a front.
"At least Macbeth has some sense of morality when out there there are lots of people who don't. Mankind is corruptible, so I think it's always going to be a relevant story."
---
Expert: Macbeth has sex, magic and morality. It is a play that now runs through our cultural bloodstream
Dr Harriet Archer, lecturer in early modern literature at St Andrew's University, believes it centres on the conflicted decisions we have in everyday life and what influences them.
She said: "As a piece of entertainment it has quite a few things going for it: sex, magic, ghosts, lots of blood, and a moral conundrum at its heart – should we be on Macbeth's side or not, to what extent is he to blame?
"The tension between fate and free will is an enduring one, and especially today it can be difficult to establish how much our individual actions can influence the course of our lives, as opposed to the decisions already baked in by structures of power, or algorithms.
"The play itself looks hundreds of years into the future, the witches' prophecy about what will happen to Scotland always feels a bit like it's drawing us into the action. I think that question of how the weird contingencies of history might be understood as laying the foundations for the present is always going to resonate."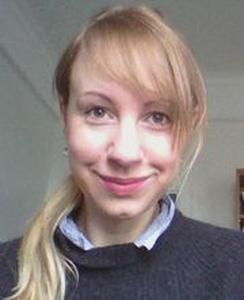 She added: "Shakespeare was obviously thinking about what felt quite like a union between Scotland and England in the early 1600s, and adopting Scottish history as it became newly relevant to his audiences' sense of the national past: the play also starts to take Scotland's political and intellectual culture seriously, by contrast with earlier works (like the collaborative Edward III which had presented Scots as stereotype-laden comedy villains).
"Macbeth responds to contemporary political events by rethinking which sections from the island's history mattered in London – that still feels familiar now."
Much of Macbeth's plot and detail was already present in Holinshed's Chronicles that the play adapts, with Shakespeare's version popularising it.
The playwright's influence is so wide-ranging, Macbeth has, Archer says, entered the "cultural bloodstream" and pops up everywhere, from Agatha Christie to The Simpsons.
"The play shows how the rules we are encouraged to live by – from gender identities to physics – don't actually reflect our experience," she said.
"Almost everyone in the play is confronted by something that goes against what they thought they knew before.
"We're told that daggers can't float, trees can't walk, women must be mothers or shouldn't have beards, men must always be fearless and assertive; Macbeth essentially dies because he refuses to imagine alternatives to normative childbirth.
"The play draws attention to the gaps between social norms and what it's really like to be human, and the traumatic impact of trying to enforce those norms when they don't fit.
"It also dramatises the psychological strain of living with violence and loss. It shows how easily things we take for granted can deteriorate – from basic things like hospitality or politeness, to mental health and geopolitical stability."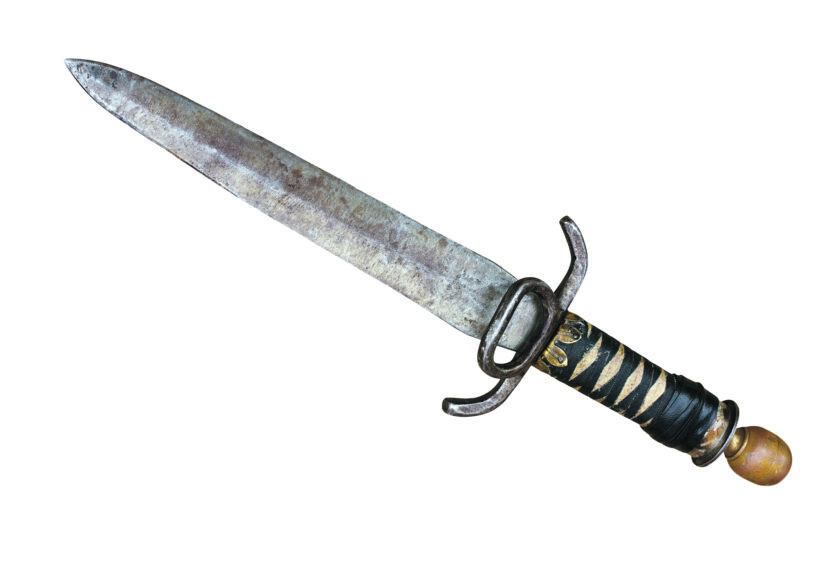 Perhaps increasingly relevant given the past 18 months the world has lived through, interpersonal civility is also a key theme.
Archer said: "Shakespeare presents it here as something which might be arbitrary, but is still essential to the fabric of society: without it, everything falls apart.
"We have to negotiate between the structures which are necessary to keep society going, and the awareness that they're flawed or inadequate.
"One of Macbeth's most famous speeches articulates the idea that, for all our investment in earthly markers of success, life is ultimately pointless, 'full of sound and fury, signifying nothing'.
"On the one hand I think this is supposed to signal the depths of a state like depression, and the play's portrayal of mental illness is very astute, but it's also a suspicion to which everyone sometimes falls prey, particularly in the era of climate breakdown.
"There are glimmers of ecological awareness in the play, too – attention to and respect for the environment is bound up with responsible leadership in Macbeth's universe."
Returning to the big screen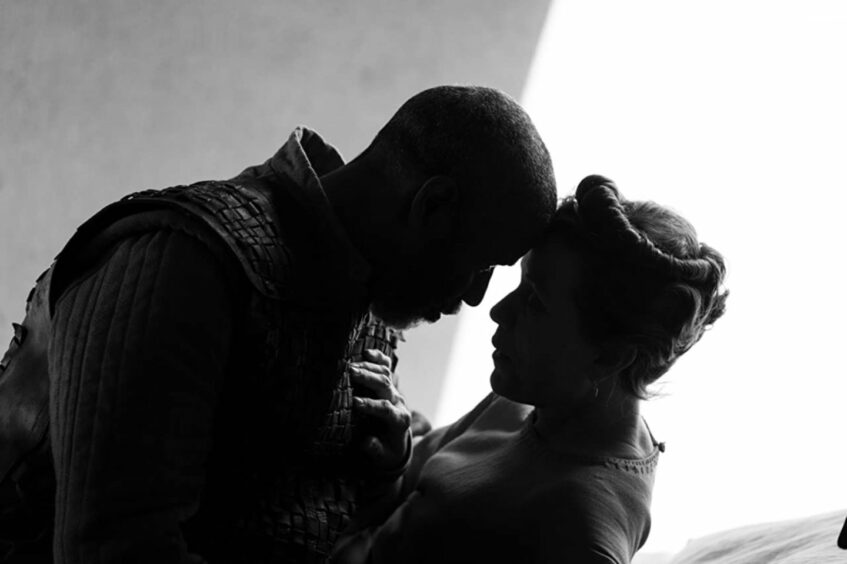 The latest film version of Macbeth is packed with star power and set for a Christmas release.
Oscar winners Denzel Washington and Frances McDormand play the leading couple in the adaptation, which has so far received rave reviews and a rare 100% rating on the Rotten Tomatoes website.
Both stars have spoken of their pride in playing the roles, and have been tipped for further Academy Award nominations.
Washington, whose first Shakespearean role was Othello when he was 20, said Macbeth was the culmination of a "fascinating journey" for him.
He said at The New York Film Festival: "It's the ultimate challenge, it's the ultimate reward. It's where I started and where I want to finish."
McDormand held back tears when talking about the film, saying: "I've basically been practicing and preparing for it for 50 years. This is a perfect punctuation point for me, in so many ways."
In an interview with Deadline, she said: "I'm so glad I didn't do it when I was younger, I'm really glad I waited because it also led us to this interpretation that I think is really fascinating.
"That is one of an older couple who is at the end of their ambition rather than at the beginning."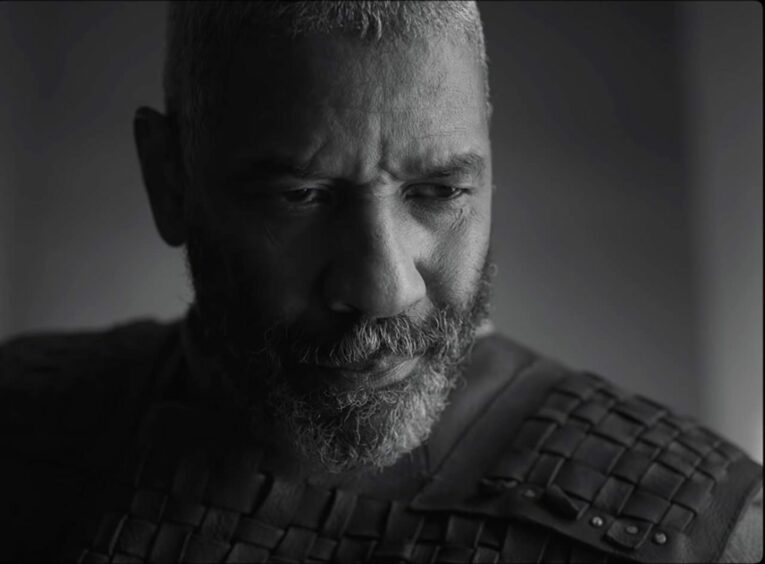 The film is directed by Joel Coen, McDormand's husband, and was premiered in New York in September.
Filmed in black and white, its theatrical release is scheduled for Christmas Day.
It will be available on the Apple TV+ streaming platform from January 14.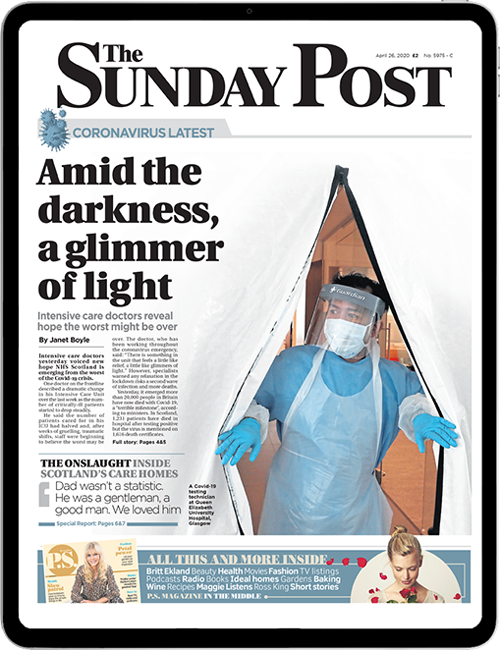 Enjoy the convenience of having The Sunday Post delivered as a digital ePaper straight to your smartphone, tablet or computer.
Subscribe for only £5.49 a month and enjoy all the benefits of the printed paper as a digital replica.
Subscribe