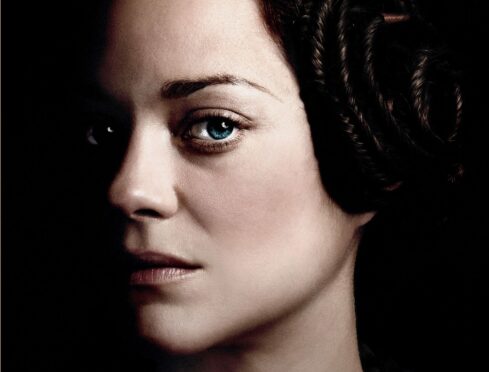 We know her story. It may be from the theatre or from school, from the cinema or even The Simpsons, but we know all about Lady Macbeth's bloody rise and terrible fall.
From her manipulation and ruthless bid for power to her unbearable guilt and breakdown, Shakespeare's villainous spouse is one of the famous baddies in fiction and has become shorthand for any woman perceived as being the power behind their man.
Award-winning playwright and theatre director Zinnie Harris knows Lady Macbeth's story too but has jumped at the chance to change the emphasis, redress some balance, and deliver a stronger female voice in a new production of The Scottish Play. It isn't the first time Harris has adapted a classic text to provide a female character with more agency, and, she says, it won't be the last.
"I've enjoyed working with classic texts where there is a female character, most often written by a man, where I feel as a woman I can bring something to the journey," she said. "I've had Lady Macbeth in my sights but am drawn to continuing this work with other characters.
"When you see a half-formed story and how you could breathe life into it, coming to it with a more sympathetic and contemporary reading of psychology and motivation, and why characters might behave like they do."
In Harris' new version, Macbeth (an undoing), which premieres at the Lyceum in Edinburgh next month, it is Macbeth who crumbles after the killing of King Duncan and his wife remains the strong and forceful half of the partnership. Sleep deprivation and cries of "out, damned spot, out" are now for the King not his single-minded wife.
Nicole Cooper, an award-winning actor with a number of Shakespearean roles behind her, plays Lady Macbeth and believes it is important to provide an alternative take on the classics.
"There's a real place for classics in our current climate, but if you do a classic, then there has to be a reason for why you're telling that story right now, and if you're not updating it there has to be some sort of take on the material and a reason we want the audience to see it now, otherwise it is just not relevant and you might as well go to see a museum piece of theatre," she said.
"We can be really precious with that material and it deserves respect and reverence, because ultimately it is some of the most beautiful writing ever written, but to not bring the stories up to date or shine a new light or perspective on them is doing the material a disservice.
"Shakespeare, in his day, was the equivalent of our EastEnders or Coronation Street; it was entertainment for common folk. It wasn't this high-styled, elitist theatre and I always feel saddened when people say Shakespeare isn't for them, due to the way they were taught it or having maybe seen an incredibly traditional take on it, which casts a world they don't feel a part of or relevant to.
"The fact they are done over and over again means the writing speaks to us, so we just need to make the world speak to us as well. That's the joy of the work. I think I would find it difficult to go and see a traditional Shakespeare play now, because I don't understand why I need to see that story."
No spoilers but Harris believes flipping the gender roles in the second half of the play addresses Lady Macbeth's abrupt, off-stage self-inflicted death in the original.
"My relationship with the text, like so many people, started at school," she explained. "I never understood how we went from this woman driving the narrative in the first half, showing incredible strength, ambition and clarity of thought, who doesn't just say we can do this but explains how, can go from the famous banquet scene where she tells Macbeth to get a grip to then sleepwalking and dying.
"After exploring the text and talking to academic friends, one mentioned there is a theory that there might be a missing part to the text, because so many of Shakespeare's other plays are longer, and this started me thinking of having the licence to write into that and treat it like a missing section. Having done it with Lady Macbeth, I then looked at Lady Macduff and the witches.
"I think what we often get is the female part in glimpses but we don't get the big scenes in between. It's a frustration for me but also gives me an opportunity to ask what happens if I retell the story more from the point of view of that character, to think about what they might be doing, and then we can reframe the drama. A lot of the scenes we know, but we see some from a slightly different angle, so it feels like a good opportunity for me.
"Whenever working with a classic text, you are working with a triangulation of the text, yourself and the time we're in, so what are the current preoccupations? For example, with Lady Macduff, a lot of discussion in the media and society just now is the depiction of violence towards women.
"Often we have TV dramas where there is a dead female victim and we say, hang on, who is this woman? That was a great opportunity with Lady Macduff; before we kill her, let's find out who she is so that when her death lands, it's not just a woman who is killed but a person who we've been asked to invest in who has died.
"That's just to do with the time we're living in; we're not in Shakespeare's time and we do see stories differently, particularly female stories."
Cooper has won awards for her female depictions of traditional male characters in Shakespeare's canon, and says she was instantly attracted to having the opportunity to play a fuller-formed version of one of his female creations.
She said: "The first time I read Zinnie's version, I was incredibly excited, and I agree with her, it does feel like there's a missing link in the story. It feels like what Zinnie has done is take the original seed of what Shakespeare wanted to write about the coup and had the guts to see it through. In the original, I think she ends up becoming a bit of the scapegoat. I love that in this version, she takes on his tract and vice versa, so he does the sleepwalking and she is trying to lead the country forward.
"A wonderful element of the text is that even this is hard for her, because the people around her refuse to acknowledge her authority, so the play becomes a moment about why is it so difficult for us as a society to see a woman have ambition and have power and make difficult decisions. Zinnie addresses that and forces the audience to question why we are so ready to accept that she is this crazy, ambitious, power-hungry woman."
Cooper believes that remains an issue today, and not only in the time of the classics.
She said: "A woman chief executive is asked very different questions from a male chief executive. I think, as a society, we struggle to understand how she can be both or all of the above, and those questions are never fielded towards male counterparts. I think you just need to look at all the female leaders in the world today – they are under completely different scrutiny, and the ruthlessness and harsh decisions are based on an emotional level or a character assassination, as opposed to being the best decision for the time.
"I'm not a fan of Theresa May but I remember there was such vitriol about her dancing, as if that had anything to do with anything. It feels like we try to find as many flaws and highlight them with women in power, which doesn't happen to the same extent with male equivalents."
She added: "Female parts in general in the classics are all reactionary. They are stuck, like Nora in A Doll's House and any of the Chekhov women; they are victims to the male world."
For Harris, who is also associate artistic director at the Lyceum, she hopes her female-centric versions of Macbeth and other classics can live on alongside the originals and provide an alternative viewpoint.
"It's an incredible thing that these stories still feel so vital to audiences and all of them engage with what it is to be human – the power and the frailty, and the love and emotion," she said. "My version of Macbeth doesn't alter or change the Macbeth that exists; that is unharmed by what I can do. But by meeting Macbeth and saying here's an alternative way to look at the story, I feel it enhances the text we already have and which lives alongside.
"Shakespeare asks us what it means to be human, ambitious, to be in a marriage and have many different demands? What does it mean to have a superstitious faith, to be guilty? All these things we still experience and characters can be brought up to date to say to the audience 'This is what Shakespeare gives us, but maybe also look at it this way'."
Macbeth (an undoing), Royal Lyceum Theatre, Edinburgh, February 4-25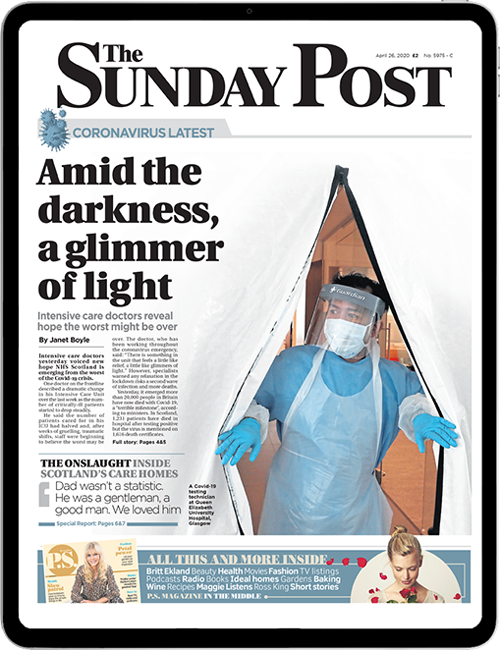 Enjoy the convenience of having The Sunday Post delivered as a digital ePaper straight to your smartphone, tablet or computer.
Subscribe for only £5.49 a month and enjoy all the benefits of the printed paper as a digital replica.
Subscribe