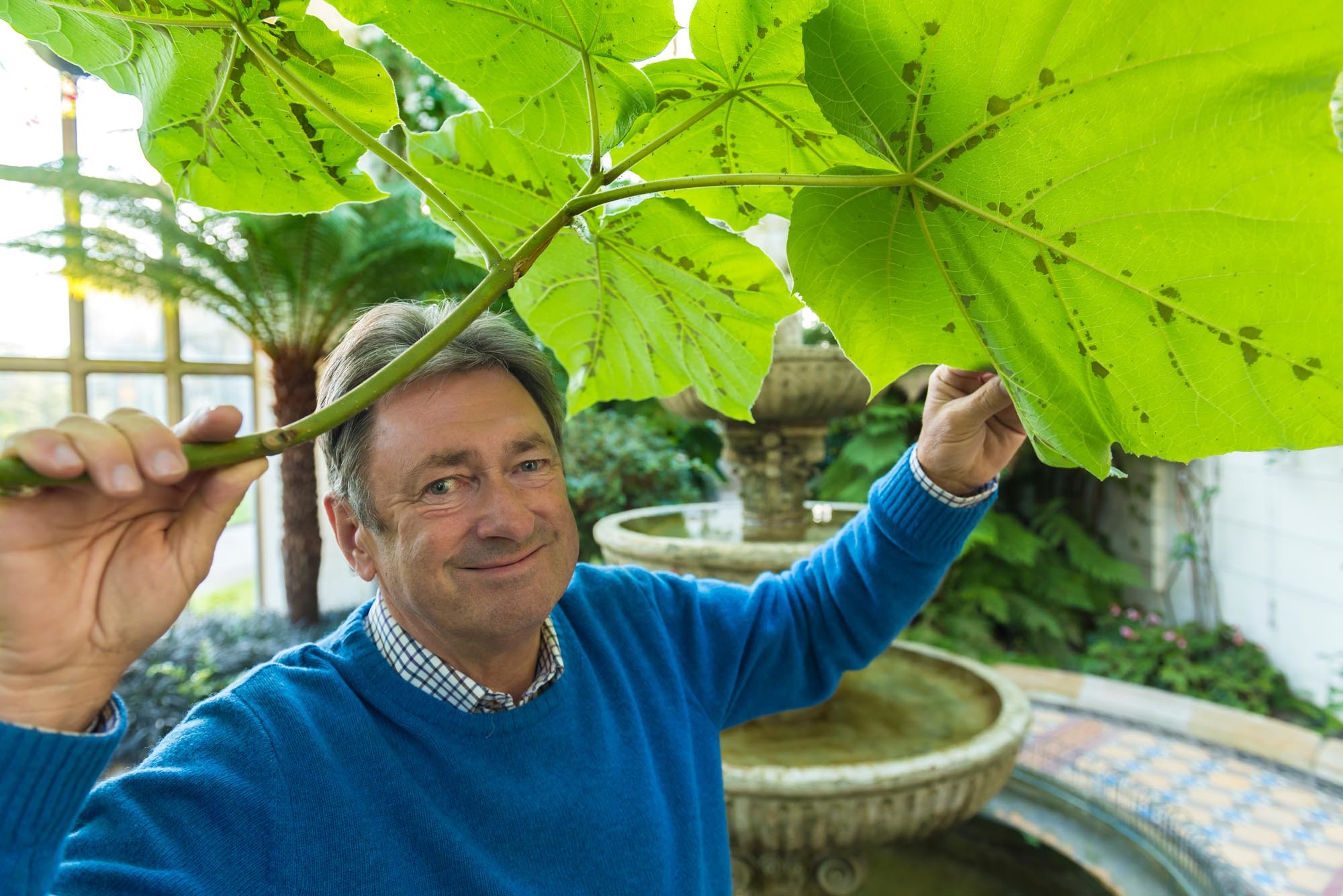 HE'S one of TV's best-known faces as well as the nation's favourite gardener.
From Gardener's World to Ground Force, Alan Titchmarsh has brought horticulture to the masses.
Now he's back with a new series, Secrets Of The National Trust With Alan Titchmarsh.
The six-parter, which starts on Channel 5 on Tuesday at 10pm, goes behind the scenes to explore the Trust's stunning estates and historic houses around the country.
Alan, 67, has two daughters, Polly and Camilla, with wife Alison and lives in Hampshire.
---
FIRST LOVE
My first big moment was building my own greenhouse in the back garden when I was 12.
I did also play cricket and football in the street of terraced houses where I was brought up in Ilkley in Yorkshire. But one other lad and I were keen on gardening, too, and we used to go to Woolworths and buy packets of seeds.
The greenhouse was made from polythene and was only about 3ft by 6ft. Walking into it was a very special moment. I remember the thrill of growing my own plants and even now the smell of new polythene brings it all back.
DREAM JOB
I loved growing things and starting work was a big step. I was a classic late starter. I failed my 11-plus and when I went to secondary school I wasn't that keen on anything except words; numbers remain a mystery.
I knew I loved being outside and loved nature and wanted to be a gardener. My dad found me a job as an apprentice in the local parks department and on that first day at work I was given three large Victorian greenhouses to look after. I really thought I'd died and gone to heaven.
LIVE TV BUZZ
My first experience of television was really exciting. Greenfly invaded Margate and I was invited on to Nationwide to talk about it.
The interviewer was Bob Wellings and I was asked back as a regular, being interviewed by Hugh Scully.
After a while they reckoned I didn't need an interviewer and I could do it on my own.
I had a regular slot which led to me moving on to Breakfast Time but it's that first time on live telly that sticks with me.
I came home thinking it was amazing and I'd quite like to do more.
Learning how carry yourself in the studios and use cameras has been an interesting life skill.
ROYAL APPOINTMENTS
I never imagined I'd meet the Queen but I've sat next to her at lunch, which was fascinating. She's a great conversationalist and getting the MBE from her in the Millennium Honours' list and taking my wife and daughters up to London was a huge thrill. I've done a few programmes and met all the Royals, some more than others, and get on quite well with them all.
In life I've always had low anticipation about what might happen, not pessimistically, just realistically. When I find myself in the company of people I didn't imagine, I'm not star struck but I do think about how I got there.
TRULY BLESSED
Being a dad has got to be the ultimate special thing in life. First of all finding someone who's prepared to spend the rest of their life with you is quite something. And then having children is the most amazingly rewarding and exhausting thing.
My two daughters are grown up and they are a delight. Getting on well with your children is a great blessing. You always have your ups and downs but keeping the channels of communication open is the most important thing.
I have a very close relationship with them both and now I have another joy in having grandchildren, two boys and two girls, aged four, three, two and one. You observe them closely and wonder what they make of you.
You remember what you liked about your own grandparents and try to emulate that. I think grandchildren are a bit like butterflies – if you chase them they'll run away, if you stay still they'll come to you!
RARE HONOUR
The Royal Horticultural Society awarded me the Victoria Medal Of Honour, which is only ever held by 63 horticulturists – one for each year of Queen Victoria's reign – at any one time. It was totally unexpected and coming from your peers made it much valued and respected. I really cherish that.
TALK SHOW KING
Getting my own chat show was another great surprise and delight. It ran from 2007 to 2014 on ITV and I had a whale of a time. I'd done a lot of interviewing on Pebble Mill away back but having a show that bears your name is a lot of responsibility. It's a treat, too.
I just like people and hearing their stories. The best interviews were the likes of Alan Bennett and Julie Walters, who were prepared to play the game, who knew they had a role to play as well. The worst were reluctant actors and actresses.
I learned very early on that it was a mistake to confuse the actor with the character we see them playing. Some hated being interviewed and only did it as part of their contract – I won't name names – weren't very good at it and weren't cooperative. You just thought; 'Why did you come along? If you're not going to enjoy it neither am I or anyone else.'
RUNAWAY SUCCESS
I can't leave out Ground Force which took gardening on to BBC1. We had 12 million viewers one Easter and it became the second-biggest programme on the BBC after EastEnders.
It was astonishing. Gardening isn't just about tidying a piece of ground, it's enriching and it reminds us we rely on the earth. Having a garden does change lives.
I get teased about decking, but we were doing makeovers in two days.
We did Nelson Mandela's garden, which was so special. He had the most powerful, calming grace in anyone I've ever met. He was very charismatic in a quiet, understated way. I sat down and interviewed him for half an hour and he was wonderful company. I asked why he wasn't bitter and he just said there was no time.
DEGREES OF SUCCESS
I was made Chancellor of Winchester University last year. I didn't go to university, so to be asked to be Chancellor of Winchester, which is closest to where I live in Hampshire, was quite an honour. In October I spend a week in the cathedral handing out 2000 degrees – I have a very sore hand at the end of it. Meeting all these people at the start of their careers is a treat for me.
BIGGEST PLEASURE
I've made four gardens of my own, from the little 10ft by 40ft garden when we first got married to the garden I used in Gardeners' World to one other and then where we are now. I'm looking out now on the wildlife pond which we dug and to be able to make something beautiful is the ultimate, the one thing I could never give up.
Above our last house I bought a field and planted trees which is now a wood 20 years on. I'm a great believer in leaving your patch of earth in a better state than when you took it on. To do that has been the biggest pleasure of all.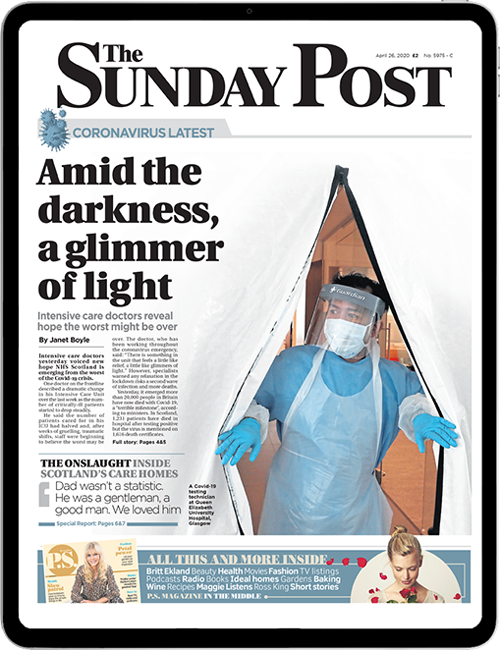 Enjoy the convenience of having The Sunday Post delivered as a digital ePaper straight to your smartphone, tablet or computer.
Subscribe for only £5.49 a month and enjoy all the benefits of the printed paper as a digital replica.
Subscribe