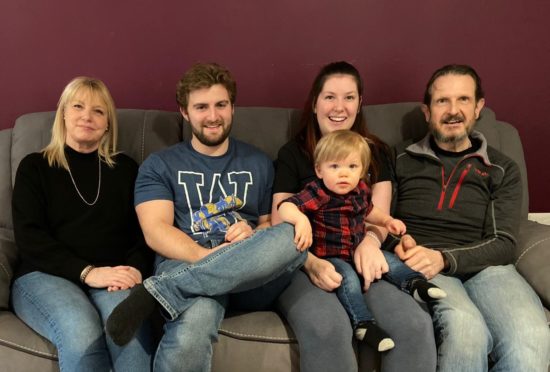 Robert and Lydia Lintott are going to the ends of the earth in the fight for the life of their daughter, Scotland's youngest MND sufferer Lucy, 26.
Moray woman Lucy, who was just 19 when she was diagnosed with killer Motor Neurone Disease, is the first sufferer after diagnosis to fall pregnant and to naturally deliver the longed-for baby she called L.J.
Despite her condition leaving her in a wheelchair, Lucy – who celebrated LJ's first birthday last week –  has raised nearly £200,000 to find help find a cure for the disease.
And now, in the weeks after scientists in Edinburgh revealed a staggering breakthrough that could not only halt, but reverse the symptoms of the disease, Lucy's 57-year-old parents are planning a challenging six-day money spinning trek in the Himalayas to give the research fund a boost.
They are to trying to raise as much cash as possible and are covering all expenses of the September trip themselves. But they say Covid-19 restrictions have seen planned fundraising events cancelled. Now the couple are in a race against time to raise the cash and help save their daughter, who could benefit once the research reaches the stage of clinical trials.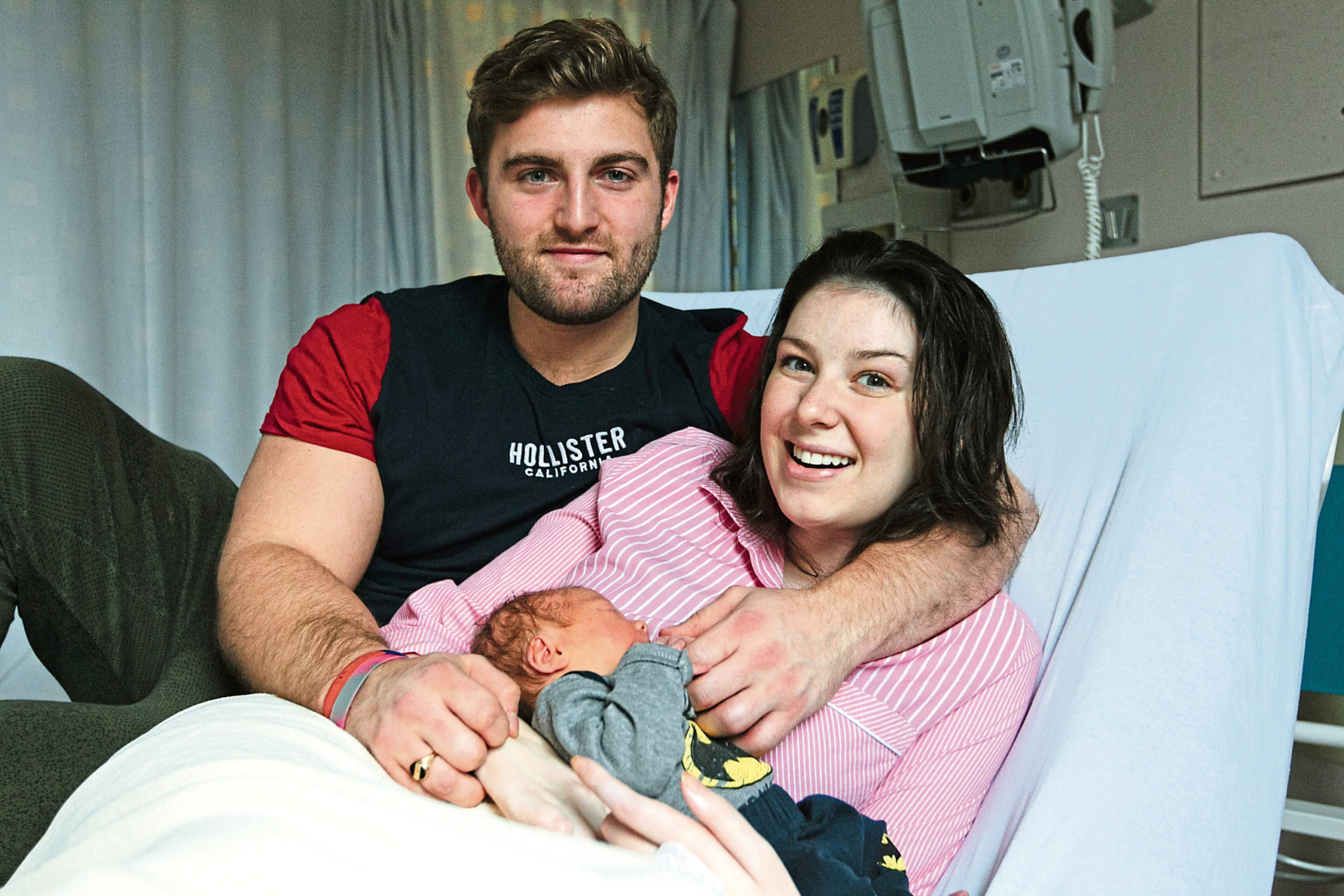 Robert, from Fochabers, told The Sunday Post: "We always had hope in our hearts that a cure would be found in time to save Lucy, but this latest research which shows it could be possible to not only stop but reverse the damage already done, goes beyond our wildest dreams.
"We wouldn't have to watch Lucy go through the final stages of the disease that would take her life. LJ would have a mum to grow up with and his dad Tommy would grow old with the love of his life.
"But this is not just for Lucy. It's for the people all over the world who are already suffering this horrible disease, the ones who already have it but don't yet know, and those who will get it in the future."
Lucy – who lives in supported accommodation with her son while her fiancé, Tommy, lives at home with his parents as he saves to buy them a specially adapted home of their own – added: "I want to see my little boy grow up but it's something I knew might not be possible, until now. With this breakthrough I have a new chance at life, a chance to stop the disease that will kill me. I might now have a future, one where I can pick up and play with my son, and watch him grow and become a man. But time isn't on my side, or on the side of others like me."
MND is an incurable condition that affects the brain and nerves. It causes nerve cells – neurones – controlling the muscles that enable us to move, speak, breathe and swallow to undergo degeneration and die.
Earlier this year, in an exciting breakthrough, scientists at the Euan MacDonald Centre for MND Research at Edinburgh University, proved for the first time that axons – the long nerve fibres which connect and send electrical impulses from the nerve cells to the muscles – are shorter in cells affected by MND than in healthy cells. They also discovered that the movement of the mitochondria, the tiny energy cells which move up and down the axons, is impaired.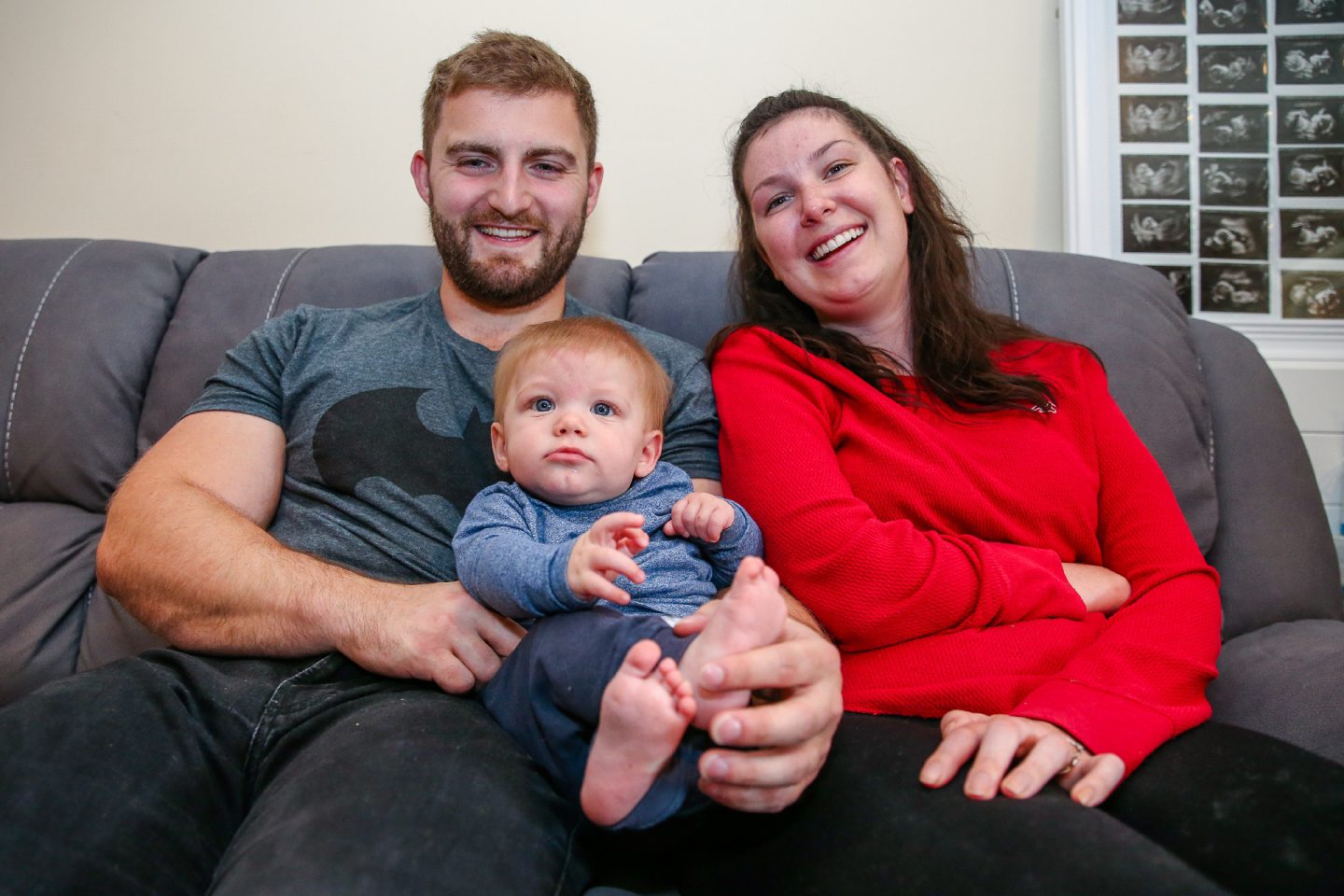 But they found that the damage to the nerve cells caused by MND can be repaired by boosting the energy levels in these mitochondria. Once this was done, the axon reverted back to normal length.
The effect was achieved in the lab using motor neurons grown from stem cells collected from people with a genetic mutation known to cause MND.
These lab-grown motor neurons were then exposed to a virus which supercharged a key molecule vital to the healthy functioning of mitochondria.
The research team believe they will be able to produce the same result in patients – not with a virus, but by re-purposing an existing drug instead.
Dr. Arpan Mehta, one of the lead scientists on the project, said:  "Work is already underway to identify existing licensed drugs that can boost the mitochondria and repair the motor neurons. This will then pave the way to test them in clinical trials."
Dr Mehta, who carried out the study alongside Dr Bhuvaneish Selvaraj and Professor Siddharthan Chandran, said a result could come within a couple of years.
He added: "We believe that this technique of rescuing the axon through boosting energy will not only slow and stop but could reverse the degeneration, so it could potentially be very powerful."
Announcing the breakthrough in January, Craig Stockton, MND Scotland's Chief Executive, said: "We look forward to seeing if these positive results can be replicated for patients. Once researchers have identified a drug they believe could have the desired effect, this treatment could then be fast-tracked for human trials using the pioneering MND-SMART clinical trial platform – into which MND Scotland has invested £1.5m."
Lucy's parents challenge in the Annapurna region, home to some of the highest mountains in the world, will culminate in a charity hike to summit Poon Hill at a towering 10,531 feet (3,210m).
Lucy said: "I hope as many people as possible support the fundraising that will help get this new treatment to those who need it before it is too late. I'm extremely proud of my parents for undertaking this challenge especially when it could save my life. Since I was diagnosed it is all they've ever wanted to do."
---
You can donate at https://www.justgiving.com/fundraising/robert-lydia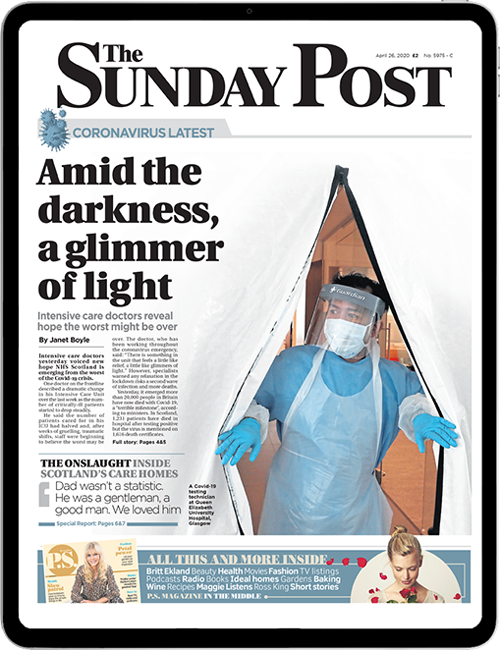 Enjoy the convenience of having The Sunday Post delivered as a digital ePaper straight to your smartphone, tablet or computer.
Subscribe for only £5.49 a month and enjoy all the benefits of the printed paper as a digital replica.
Subscribe