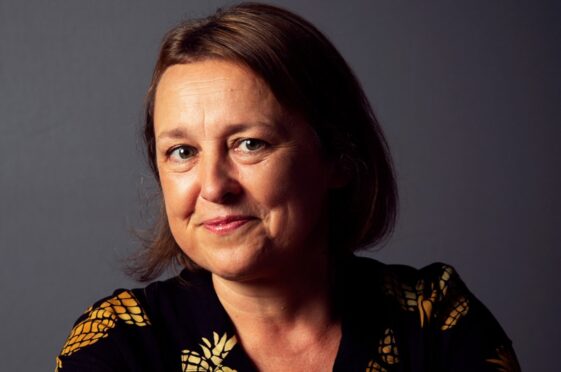 Lucy Diamond had the gamut of jobs before finally becoming a full-time novelist.
The English literature graduate has been an ice cream seller, horoscope writer and a banana packer Down Under, where the job description included flicking giant spiders off the fruit.
Back in the UK she went into publishing, eventually joining the BBC, before going on to have three children in the space of four years.
It was while living in Brighton, with a one-year-old and new baby in tow, that Diamond – who had already published children's books – wrote her first novel. But she reveals her agent told her no one would want to read it.
Now with her 18th, The Best Days Of Our Lives, just out, and the last of her "babies" preparing to fly the nest for university in Edinburgh, Diamond recalls those good-old-bad-old days: "I decided to give the novel a go, but there was no safety net at all. We didn't have a lot of money. That was in 2002. I gave myself six months."
The Nottingham-born writer took her first draft to the agent she'd worked with on her children's books. "He told me not to give up the day job," she reveals. "I tried another who was intimidatingly posh. She asked me, 'darling how can I market you, are you poor?' So, I went with someone else who signed me up with a publisher. It was a happy ending."
Diamond – who, with her scientist husband Martin, has children Hannah, 22, Tom, 20, and Holly 18 – has focused her latest heart-breaking but hope-filled novel on a family trying to pick up the pieces of their shattered lives after agonising bereavement. Cue teacher Leni, the heart and soul of the McKenzie family until she is taken from them in a road accident.
Alice, her sister and best friend, riddled with guilt over their silence following an earlier argument, tries to piece together the last days of Leni's life, while baby brother Will is living fast and lose in Thailand trying to forget the part he played in their sister's death. Meanwhile, mum Belinda falls into an unhealthy relationship with a clairvoyant as her ex, Tony, struggles with becoming a father again after a trio of failed marriages.
Diamond – whose wholly relatable prose will see you smiling through tears – says: "I love writing about families. I find dynamics between siblings and parents fascinating. There is no family that is completely ordinary and boring. Every family has some dramas."
And the McKenzies' heartache was informed by her own. She explains: "My writing always reflects what is going on for me. The pandemic was such a shocking and strange time. A loved-one was very ill with a Covid-related illness – it was a very frightening.
"I only thought about this in retrospect, but the book was me processing the 'what if?' In hindsight I was trying to figure out, 'how would I cope, what would I do?' Lots of us have been through this and have been very scared during that awful time that was Covid-19. I don't think anyone has been untouched by it."
And she admits: "I found myself in tears when writing parts of the book. But I didn't want it to be miserable. I wanted it to be uplifting. Life is tough with difficult challenges but ultimately it shows there are good people and good times ahead."
---
Lucy Diamond – The Best Days Of Our Lives, Quercus, £14.99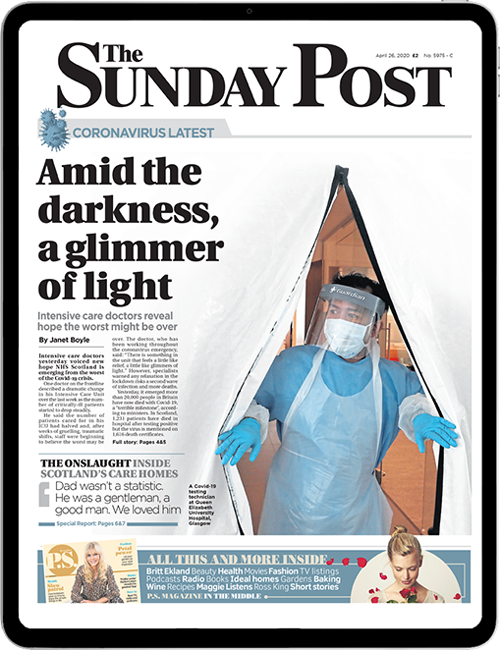 Enjoy the convenience of having The Sunday Post delivered as a digital ePaper straight to your smartphone, tablet or computer.
Subscribe for only £5.49 a month and enjoy all the benefits of the printed paper as a digital replica.
Subscribe