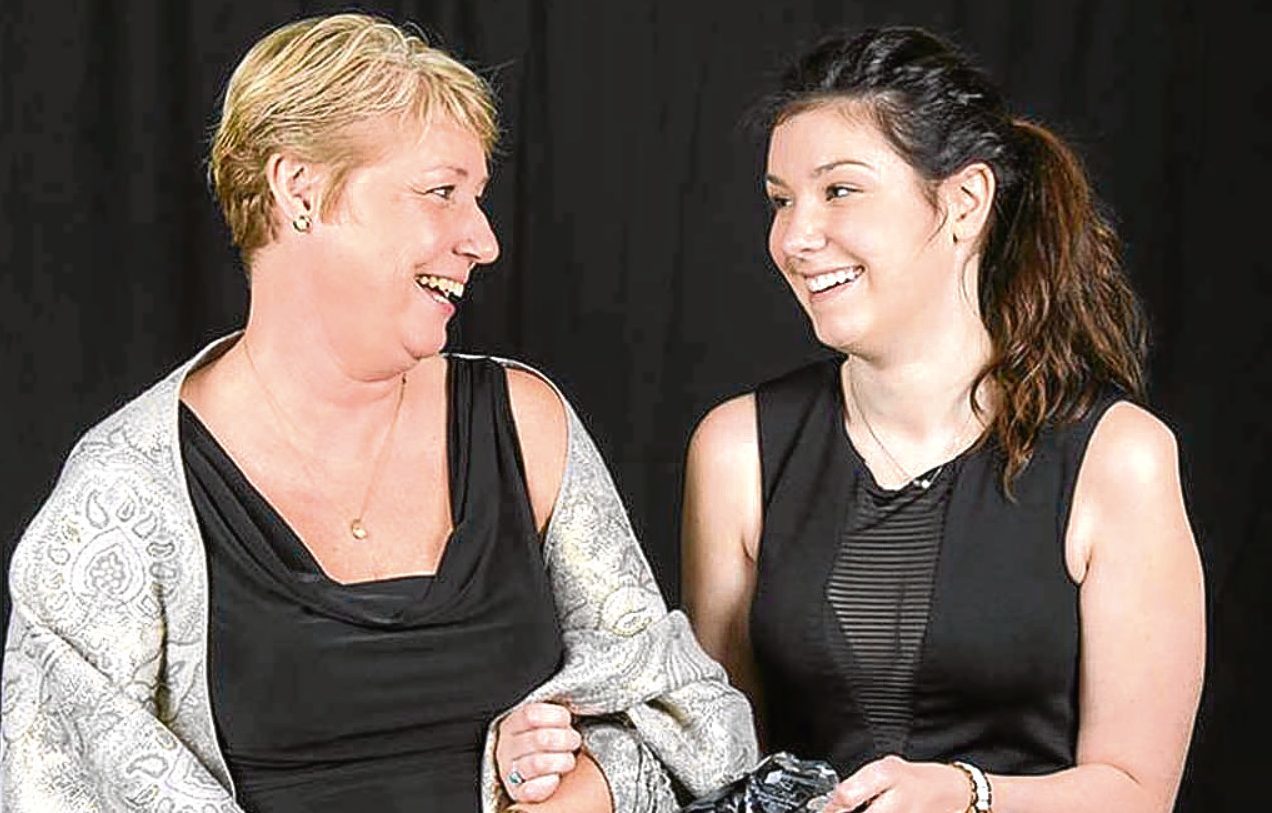 ONE of the hardest things about being a parent is not always being able to fix terrible times your children will have to face.
Lydia Lintott knows that more than most.
She faced every parent's nightmare when daughter Lucy was diagnosed with Motor Neurone Disease when she was just 19.
Lucy was living life to the full. She was on a gap year adventure, working at Camp America, when she started experiencing difficulties with her balance and co-ordination.
And, while Lydia was worried about the possibility of a tumour or a blood clot, she admits the thought of MND never crossed her mind.
"I had never considered it," Lydia says. "I had always been aware of MND because of Stephen Hawking. But she was so young – I hadn't even thought it could be that."
Lydia will never forget the moment she found out her precious daughter had been struck by such a cruel blow.
"The day we found out was one of the worst of my life," she says. "I was absolutely stunned. There was total disbelief, it was horrifying."
Lydia struggled to take it in. "I had to phone my manager at work to tell her I wasn't going to come in and I couldn't actually get the words out.
"I was stuttering on the phone and blubbering like an idiot."
The morning after diagnosis, the family had an appointment with a consultant.
"That was the worst journey," Lydia remembers. "At one point, I had to pull over and weep at the side of the road. So many different thoughts were going through my head."
Lucy is featured in a TV documentary this week, MND and 22 Year Old Me.
Viewers will see her still living life to the full, but facing increasing challenges of MND.
She can now no longer walk unassisted and she's losing her voice.
The cause of MND is not yet known. It is progressive and sufferers can experience a range of symptoms.
Former Scotland rugby player Doddie Weir recently spoke about his struggles with the disease and his frustration at the fact there is no cure.
Lydia has also had to come to terms with Lucy's diagnosis and acknowledge that there's no solution as yet.
Lucy has been given only a few years to live.
"There's an acceptance you can't actually do anything about MND at the moment," she says.
"It's just a waiting game to see how long we've got. But hopefully they'll find a cure in time for Lucy."
Seeing Lucy struggle is a painful experience.
"Before she got MND she was out most weekends," she says. "Even after she was diagnosed, she was still going out. But after one particular fall in Glasgow she lost confidence and stopped going out for a while."
With the support of Lydia, husband Robert and sister Laura, Lucy remains bright and bubbly and has raised more than £100,000 for MND research. She also aims to complete a bucket list.
"I am determined to remain strong for Lucy," Lydia says. "The way she has coped is an inspiration."
MND and 22 Year Old Me, BBC One, Thursday September 14 at 11.45pm.