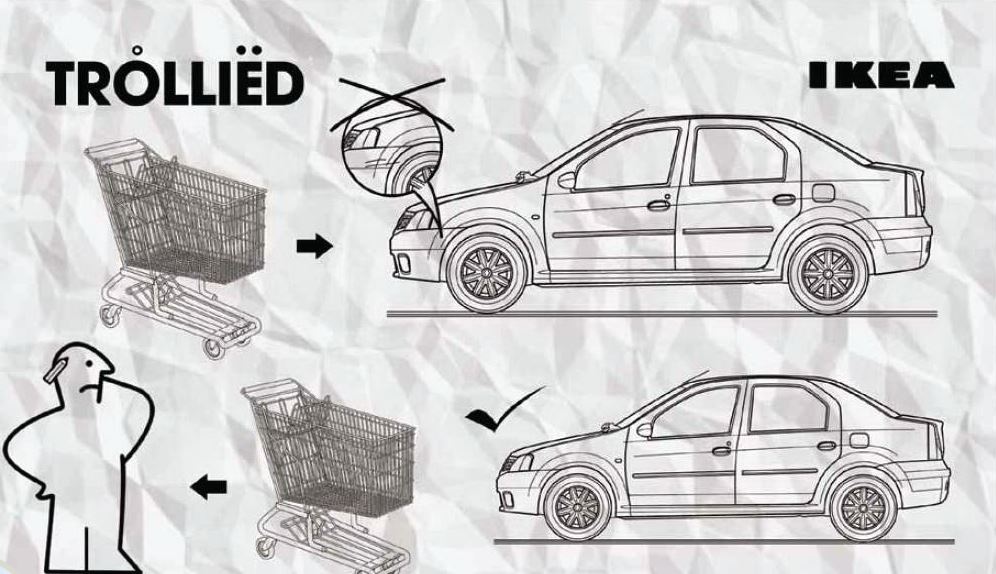 MOIRA REDMOND was walking back to her Dacia Duster at the car park at Ikea when she heard an unusual thump.
"I was returning to my vehicle with a purchase when an attendant hit my car with a trolley," she said.
"He was pulling some trolleys in and I heard one of them hit the car. I could clearly see it was scraped and dented on the driver's side, at the wheel arch."
The mum-of-two said she called the attendant over to complain but he point-blank denied causing the damage.
"He said the trolley hit the metal pole on the pathway between two rows of cars and he tried to demonstrate this," Moira, 44, from Burnside, Glasgow, said. "I pointed out that this made a completely different noise to that of the trolley hitting my car.
"He then claimed the trolley wouldn't be able to fit in the space between the trolley bay and my car. I obviously disagreed as my car was now scratched.
"He took a trolley again to demonstrate, and this time it he bumped down the pavement and the front of it hit my car at the exact height where the scratch was. At that point, he then said it must have been someone else who did it."
Moira said that while she was arguing with the attendant outside the Ikea store in Glasgow she then noticed that his other trolleys, which he had left to come and speak to her, had then rolled into the back of her car but fortunately did not cause further damage.
"I was furious. Had I not happened to be returning to my car when he hit it, I would not have noticed the scratch and would have driven off."
Moira, a school teacher, went back into the store to complain. But she soon discovered that getting the problem sorted wouldn't be easy. Ikea told her that the trolleys were operated by a company called Wanzl and that the attendant had insisted he had not caused the damage.
The result was Moira was left with the prospect of her motor insurance company fighting it out with Ikea or Wanzl to have it repaired. Matters got worse when she realised she'd have to pay the first £350 of any claim because of her policy excess.
"I have been a customer at Ikea for years and I was raging at being left in this position, especially when they must have CCTV which would have captured everything," she said.
"I even found a local garage who would do the repairs for £250 – a lot less than it would cost through my insurance, but I felt I was getting nowhere trying to get this resolved."
In frustration, Moira contacted Raw Deal and we asked Ikea to look into the matter. The Swedish furniture giant quickly put their hands up and has offered Moira £250 to have her car repaired plus a £30 voucher to spend in-store.
Donna Moore, customer relations manager at Ikea, said: "We naturally want all of our customers to be happy with the service they receive, and we have been in direct contact with the customer to apologise. We have since resolved this matter to their satisfaction."
Moira thanked Raw Deal for stepping in and sorting out this "stressful" issue for her.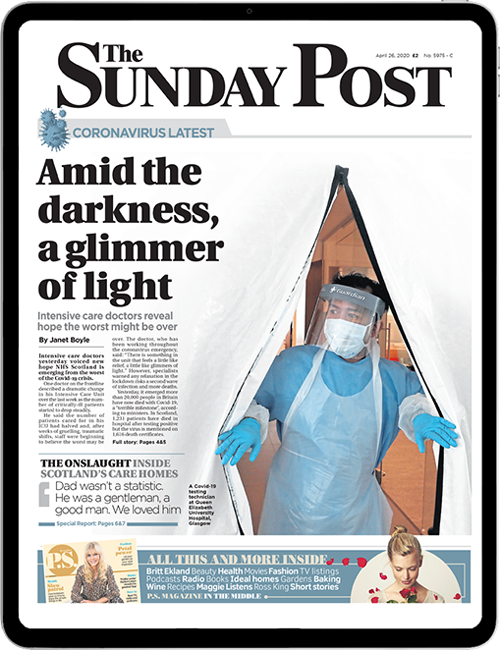 Enjoy the convenience of having The Sunday Post delivered as a digital ePaper straight to your smartphone, tablet or computer.
Subscribe for only £5.49 a month and enjoy all the benefits of the printed paper as a digital replica.
Subscribe