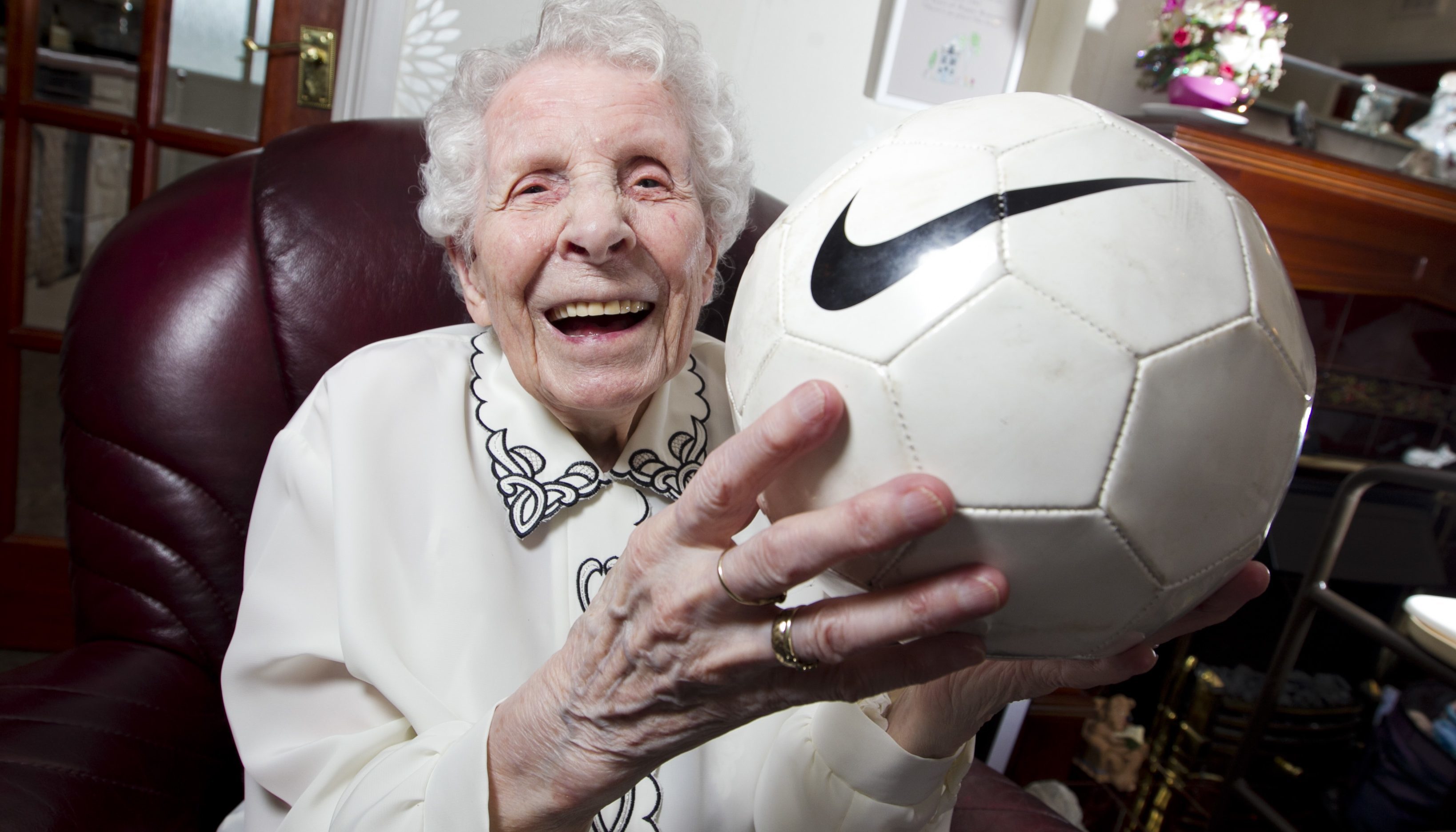 SHE recently celebrated her 106th birthday, but Violet Scahill says supporting a good football team keeps her young at heart.
Violet, from Grangemouth, has confessed her secret to a long life is her love of football.
The avid Rangers, Chelsea and Manchester City fan has Sky Sports at home to make sure she never misses a game.
"I don't really watch telly – unless there's a match on," she said.
Violet's idols on the pitch are Chelsea's Diego Costa, Willian and John Terry.
Son Danny said: "Mum has loved football for as long as I can remember. If there's a game on the telly, you can't get her attention.
"And whenever she picks up a newspaper, it's the sports section she reads first!"
Great-grandmother Violet, who was born in Glasgow in 1911, has lived through a host of major events including two world wars and 20 World Cups.
Violet still lives in her own home, with Smokey the cat for company.
She knits, crochets, loves reading thrillers and doing jigsaw puzzles, grows her own vegetables and cooks all her own meals from soup, stovies and steak pies to roast beef and fruit loaf.
She has eaten a banana for breakfast for as long as she can remember and buys her teabags in bulk as she gets through 10 cups a day.
And she's travelled widely, to places such as Spain, Belgium, France, Italy and Romania.
The pensioner has a clean bill of health with no need for medication and looks decades younger than her years.
"I've had a good life, but I'm starting to feel the old age creeping in," she laughed.
Violet, the youngest of three children, has outlived her elder sisters Ellen and Margaret.
"All my friends have passed away," she said. "I'm the only one left. It does get lonely, but I'm glad to be alive.
"And my family keep me going!"
Violet sees son Danny, 73, every day and her four grandchildren and five great-grandchildren are always stopping by.
The OAP, who moved to Falkirk from Glasgow as a child, began her working life in McCowans sweetie factory when she was just 14 and moved on to work in munitions during the war.
She retired from her cleaning post with BP when she was 65.
Violet lost husband Daniel, a merchant seaman, to cancer in 1945.
"It's been a hard life, but I've enjoyed every minute," she said.