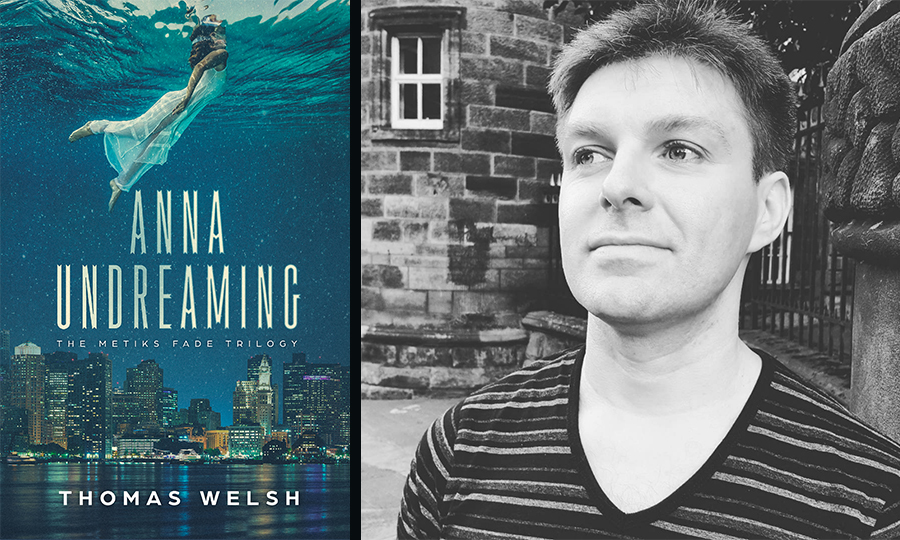 IT started off just as a Christmas gift for his wife, but now Glasgow-based author Thomas Welsh is set to release his debut novel to the world.
Thomas' wife Nana found the story, printed especially for her as a festive treat, so compelling she needed to know how it ended.
And that spurred the now award-winning writer on to fulfil a lifelong ambition to write a book and become a published author.
"My wife is very encouraging and is a big part of why I was brave enough to release it," Thomas tells The Sunday Post.
"As long as you get one person that's supportive and that cares about you and is interested in what you're writing it really motivates you, a bit of armour to go out into the world.
"There was one fan, that was almost enough! Anything else after that was good.
"I had started writing my book as a Christmas present for her. I got the first two or three chapters printed as silly gift and she said 'you need to write more of this so I can see what happens!'"
37-year-old Thomas had been keen on creative writing while at school, but admits he didn't quite have the motivation to match his talent.
He had, however, always wanted to write a book and reached a point where he was afraid he'd never get the chance to tick that particular item off the bucket list.
He says: "I was thinking to myself that I could go to my death bed without ever writing a book, so that gave me an incentive to get back to it. That realisation that it might not happen unless I made it happen."
It's actually finished! Read through for the final time. Goodbye girl. I'm sending you off into the world!

Posted by Thomas Welsh on Sunday, 28 January 2018
After success with a number of short stories, published by the likes of 404 Ink and Leicester Writes, as well as winning the Elbow Room fiction Prize for 'And Then I Was Floating', Thomas turned his attention to something a little longer.
The book he'd always wanted to write will in fact be at least three books – the Metiks Fade trilogy.
Set for release in March, first book Anna Undreaming is described as 'urban fantasy' and has already received great reviews.
The book follows titular character Anna as she attempts to survive living in the city, while being sucked into a world where some people, known as Aesthetes or Dreamers, have the power to change reality through the art they create.
"Anna's been through a lot of trauma in her life even though she's quite young," says Thomas.
"She finds all sorts of ways to survive and while doing so she gets sucked into this world of the Dreamers.
"It's about art changing the the world, literally. Like magic… but I've tried to write a whole book about magic without ever saying the word which is tricky," he laughs.
Impressively, a search of the roughly 104,000 words in Anna Undreaming reveals that magic is definitely not used!
Thomas adds: "I just love the idea of art changing the world, especially with the world we're living in just now where you need something to keep you going. This my effort to change the world!"
Inspiration for the world Anna inhabits came from the atmosphere and spirit of Glasgow, where Thomas lives.
But while it's influenced by Glasgow, Thomas insists the book's setting isn't his hometown.
"The city's a big character in the book," he explains.
"Most people write about what they know about and I was young person – now a 37 year old person – living in the city. I think the lives of young people living in the city have all the drama that you can imagine in life within that."
"Although the city in the book isn't Glasgow, it's influenced by Glasgow. I tried to write a whole story where I never say where it's set and I hope that someone gets to the end of the books and they feel like it was set in their city."
Thomas says he's been blown away by the support and backing he's received for the book.
Hollywood companies have approached the publishers about optioning the book, and it appeared at number 40 in Goodreads' list of the 500 most anticipated fantasy novels of 2018.
It has also been read and reviewed by a number of fellow authors in the genre to a positive reception.
"It's been crazy, it's so strange that people are reading it now and commenting on it," Thomas says.
"It was most exciting having authors who I really love the work of saying it was such a great story and that they really loved the characters.
"It's all these people that you really respect, to even have them say yes to reading it was amazing but to have them send these messages back where they're telling me that they loved a scene or a character – I can't believe it!"
Find out more about the book at https://owlhollowpress.com/anna-undreaming/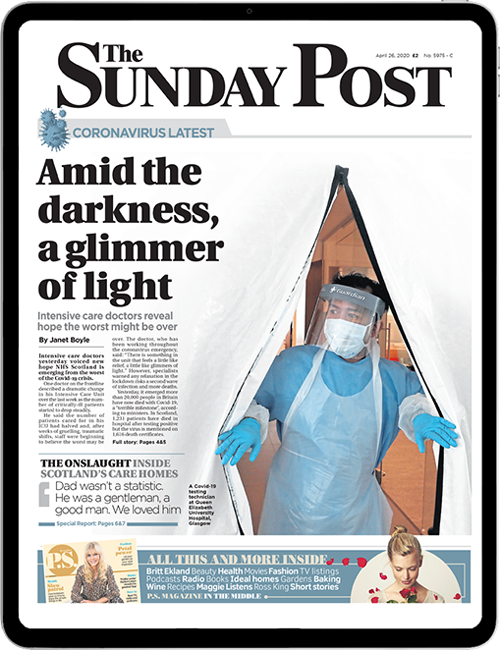 Enjoy the convenience of having The Sunday Post delivered as a digital ePaper straight to your smartphone, tablet or computer.
Subscribe for only £5.49 a month and enjoy all the benefits of the printed paper as a digital replica.
Subscribe