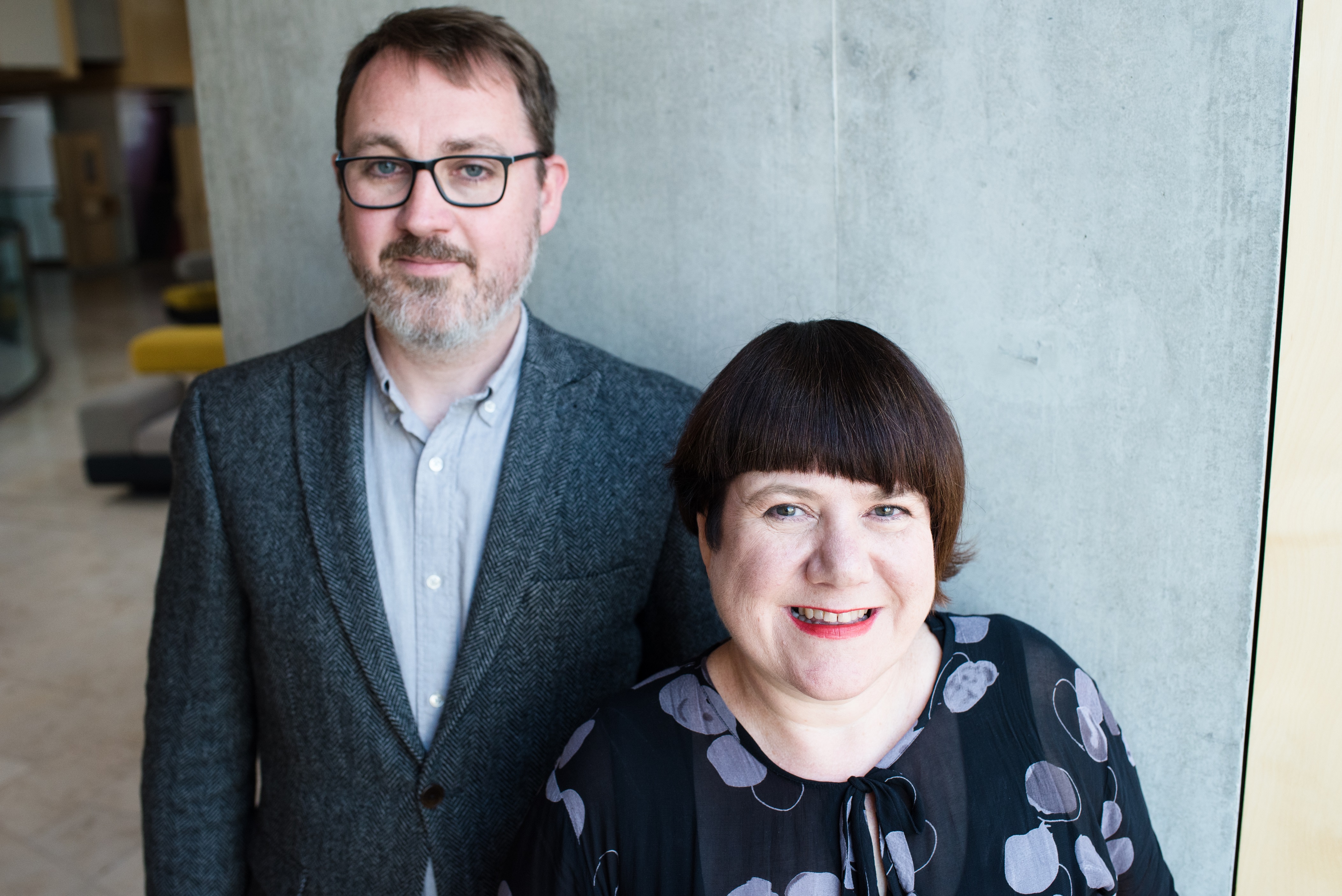 BESTSELLING novelist Louise Welsh has urged everyone to give opera a go and not be put off by ideas that it's only for the elite.
The Cutting Room author has written a new show alongside composer Stuart MacRae for Scottish Opera which is part of the changing face of the form.
Anthropocene is the story of an expeditionary team of scientists trapped in the frozen Arctic wastelands who discover a dead body.
If it sounds like a sci-fi thriller in the mould of movies like The Thing, you would be right.
"We did watch a lot of sci-fi movies and talked a lot about it," said Glasgow-based Louise.
"It has a real modern sensibility.
"Opera is a changing form. It's sometimes viewed as elitist but there is no reason why that is the case. It can be a self-fulfilling prophecy. It's suck it and see – and I love it.
"My mum was a cleaning supervisor and my dad a salesman. Why should it just be for certain people?
"I came to opera via the TV when I was about 15, when Channel 4 showed a series of operas like Rigoletto, La Traviata and Carmen. That opened the door for me.
"People who have never been before worry about what to wear. Turn up in whatever you want and feel comfortable in.
"It's a form people might think is too difficult for them, but it's not. It's stimulating and people can get a lot out of it. It might take a little while but that's not a bad thing."
Louise and Stuart were paired together more than a decade ago in Scottish Opera's Five: 15, a project designed to bring new opera-makers together.
Taking its name from the concept of creating five operas lasting 15 minutes each, Louise and Stuart's work, Remembrance Day, was the beginning of a fruitful relationship between the librettist and composer.
They went on to create Olivier Award-nominated Ghost Patrol in 2012, The Devil Inside, which was based on a story by Robert Louis Stevenson, and now Anthropocene.
"Stuart and I met on a residency in Bamberg, Bavaria, in 2006," said Louise.
"Although we weren't working together we would go out and socialise, and I knew his work reasonably well.
"His studio was also in the same building as my flat and I would open my door so I could better hear the music he was creating.
"We were in the second year of the scheme and the pieces have all gone well.
"We meet up and talk over ideas, then go back to our individual writing rooms and work away at it."
Anthropocene is named after the current geological age, viewed as the period when human activity has been the dominant influence on climate and the environment.
"We write about politics, environment, archaeology and history," said Louise. "As a writer, I love the idea of hugely dramatic moments and what comes afterwards. We're also trying to bring real people to the stage and the characters we meet are really quite modern.
"The themes of Anthropocene are both perennial and current.
"Human beings have always striven to conquer distant and hostile territories. The 21st Century has opened the field to rich amateurs who might previously have stayed at home and charted on maps the progress of expeditions they had funded.
"It's a story of over-wielding ambition, murder, human sacrifice and thwarted love."
Louise, 52, studied history at Glasgow University and worked in a secondhand bookshop for several years before publishing her first novel, the acclaimed and award-winning The Cutting Room.
She has written a further seven books, including The Bullet Trick and The Girl On The Stairs, and was the writer in residence for Glasgow University and Glasgow School of Art.
"I'm back in the world of the novel just now and I'm currently bashing away at that," she added.
"My novel writing flows into this and vice versa.
"This has been an amazing thing in my life and Anthropocene is one of the most exciting projects I've been involved with."
---
Anthropocene is showing 24 and 26 January at Theatre Royal, Glasgow, and on 31 January and 2 February at King's Theatre, Edinburgh.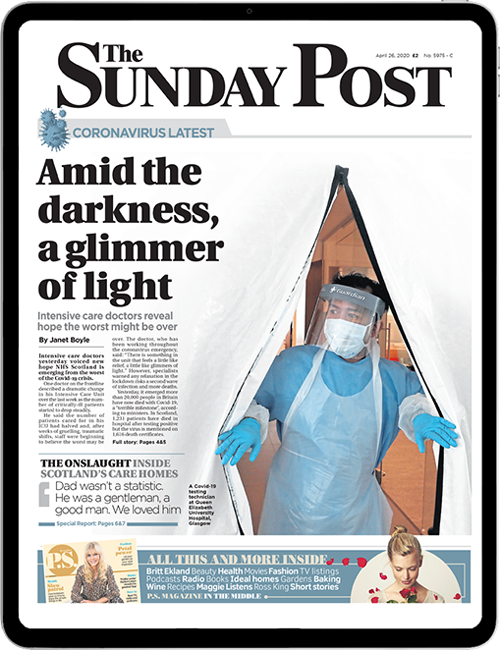 Enjoy the convenience of having The Sunday Post delivered as a digital ePaper straight to your smartphone, tablet or computer.
Subscribe for only £5.49 a month and enjoy all the benefits of the printed paper as a digital replica.
Subscribe