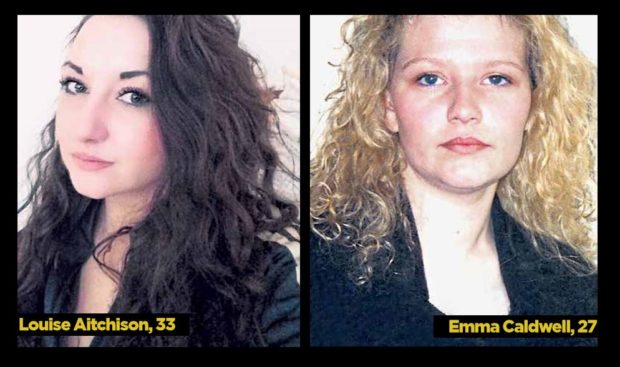 Police Scotland has apologised to the mother of a young woman murdered by her partner after admitting 18 failures in how the case was handled, we can reveal.
Louise Aitchison, 33, was killed just over an hour after calling officers to her flat to force her partner Darryl Paterson, a serial domestic abuser, to leave. After her death, officers failed to discover her body inside her home in East Kilbride for two days despite visiting the flat six times.
On Tuesday, senior officers visited her mother, Caroline Lyons, and during an hour-long meeting apologised for the catastrophic series of failures that contributed to her daughter's death and delayed the discovery of her murder.
The officers, including Assistant Chief Constable of Police Scotland's Major Crime and Public Protection unit, Judi Heaton, told her the chance to save Louise's life was lost because Paterson, 36, was wrongly categorised as a "borderline" dangerous despite domestic abuse convictions in 2016 and 2017.
Yesterday, Caroline said police apologised and told her 18 failures had been identified, adding: "The police say they will give me a full written report into what happened but they told me that they have already made some changes. They have still to decide whether any officer will face any disciplinary action because they are still waiting for reports to be completed for some aspects of their inquiries."
News special: Failed and failed again
April 11, 2021

April 11, 2021
The mum of three, who also lives in East Kilbride, said she will never be able to come to terms with the way her daughter lost her life, or how her body lay undiscovered, but desperately hopes Louise's death might ensure other women are better protected.
She said the police assured her changes have now been made to the system which flags up calls from addresses where domestic abusers live. Caroline said: "The officers said when Louise called them, it was flagged up as a borderline case."
However, experts believe Paterson's previous convictions for abusing women should have been enough for him to have been removed and taken into custody to keep Louise safe, particularly as he had voiced his intentions to return to the flat. He told officers that he intended to return to the flat for his belongings. In fact, he went back to the flat within an hour or so of Louise calling the police for help at 10.45pm on April 28. He tried to strangle the dental nurse, who was just 4ft 11in, before slashing her throat.
Paterson, who was also facing further charges of terrorising a previous girlfriend, then embarked on a two-day drink and drug binge during which he repeatedly tried to give himself up. He confessed to 999 call operators he had committed a "serious offence" after turning up at East Kilbride police station and finding it shut.
Paterson's trial was told he was carrying a knife when police arrived, although that is disputed. He was taken to Hairmyres Hospital A&E for assessment before being freed and allowed to leave. Paterson gave himself up again the following day.
Louise's family have said they will never come to terms with knowing she lay dead in her flat for two days while officers shouted through her letterbox six times and left calling cards.
Caroline said: "That has always been haunted me, Louise lying on her own for two days and us not knowing what had happened to her. It's something I'll never get over. When we finally got into her flat, there were no cards."
Caroline added she questioned ACC Heaton about that. "The police told me they removed the cards for evidence, and I have to believe them," she said. Paterson met Louise during the first coronavirus lockdown and charmed his way into her life, keeping secret the fact he already had convictions for abusing a former partner and that he was facing more charges. While living with Louise, he continued stalking and allegedly tried to strangle a previous girlfriend.
When she called police on the night she died, it is understood that Louise was not told about his past offending or that he was facing new charges. In January, Paterson was sentenced to a minimum of 18 years in jail for Louise's murder.
Her mum believes the criminal justice system must do far more to impose harsher sentences on domestic abusers. Paterson was fined £300 in 2016 and £265 in 2017 for offences against partners. Scottish Women's Aid fear abusers like Paterson slip through the net because the criminal justice system fails to report them to the multi-agency bodies appointed to monitor them.
South Lanarkshire Council say they were not made aware of Paterson's previous convictions, therefore he would have fallen through the cracks of monitoring services. The local authority, which spends £1.8 million annually on gender-based violence services and had 2,400 referrals for support, said: "Our justice services have had no involvement with Darryl Paterson prior to this conviction for murder."
The catalogue of failures and lost opportunities that should have stopped Louise's killer in his tracks have already been reported to the Police Investigations & Review Commissioner. The watchdog submitted its report to the Crown Office, which said: "It is still under consideration by the Scottish Fatalities Investigation unit."
Caroline's MP Lisa Cameron said Police Scotland must provide Louise's family a full written report into all aspects of their handling of the case. She said: "The whole of Scotland was shocked by Louise's murder. Police Scotland owe her family a full written apology and explanation of what went wrong, as well as assurances that the failings and mistakes identified will never happen again, and exactly what steps they are taking to rectify them.
"I'm glad they have taken the first steps towards this by meeting Caroline, and I hope they follow through by including her in the actions for change which should ensure the most robust systems are in place to protect domestic abuse victims in future as this will offer Louise's mum some comfort.
"Police Scotland have worked hard to bring in new policies and procedures to protect domestic abuse victims, and changes to the law on coercive control are all extremely welcome.
"Unfortunately, tragedies like Louise's murder show there is still much to do, particularly to ensure repeat offenders are dealt with far more harshly by the criminal justice system and that there are far more proactive monitoring processes in place to prevent abusers like Paterson falling through the cracks.
"Unfortunately, abusers can be extremely plausible and charming, so we need to find ways of offering far more support and protection to vulnerable victims such as Louise and that means we need a system where all agencies work even more closely together."
Police Scotland said: "We have met privately with Louise's family to offer our condolences and support. The Police Investigations and Review Commissioner conducted a Crown directed investigation into the circumstances surrounding Louise's death and Police Scotland is fully assisting with inquiries."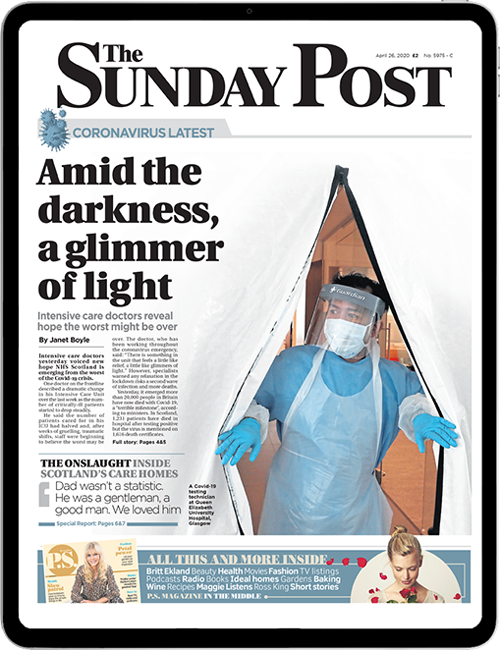 Enjoy the convenience of having The Sunday Post delivered as a digital ePaper straight to your smartphone, tablet or computer.
Subscribe for only £5.49 a month and enjoy all the benefits of the printed paper as a digital replica.
Subscribe