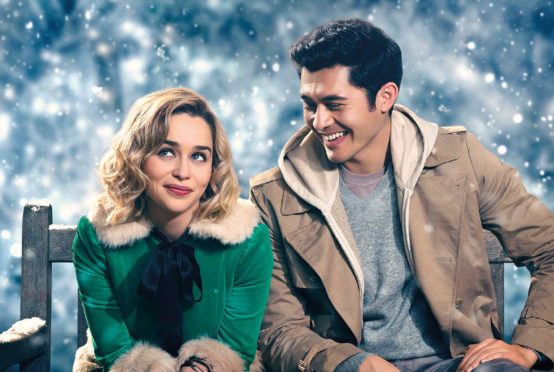 The song is a Christmas classic of lost love and tears dripping into the mulled wine.
Yet despite being a festive anthem since 1984, Last Christmas by Wham! never reached No 1.
That could finally be about to change, as a new film of the same name, featuring that song and 14 others by George Michael, hits the big screen.
As bookies name the track as one of the favourites to become this year's Christmas chart-topper, the man who made the late singer a superstar has been looking back on George's life.
Simon Napier-Bell managed Wham! as George and bandmate Andrew Ridgeley became one of the biggest pop acts in the world.
And speaking ahead of a visit to Glasgow, where he will be keynote speaker at music industry conference Resonate, at the Barras Art Centre, 80-year-old Simon described George as one of "Britain's greatest ever music artists".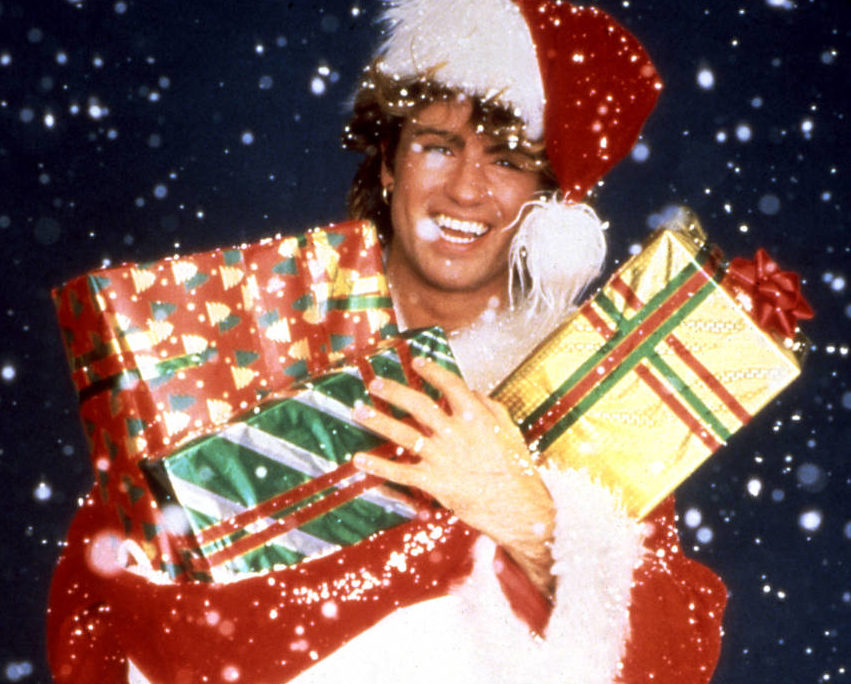 "George had an extraordinarily gifted talent of using the commercial aspects of the industry to express himself, almost like therapy, to keep himself on the straight and narrow," said Simon, who also managed talents as diverse as The Yardbirds, Ultravox and Marc Bolan.
"Nearly all creative artists come from the same place, and that's some sort of childhood trauma, which forces them to be creative or stand on a stage to get affection and applause.
"He was very aware of how much he needed the industry to express himself and keep himself positive about life, but he also found it difficult and he had a period where he tried to withdraw after the release of his first solo album. He is one of Britain's greatest ever artists. His voice was exquisite and the key to everything, but his lyric writing was so in-depth and he was fearless about expressing himself.
"He was quite unique, more so than Elton, who is singing someone's else's lyrics. To stand up there like George did is unusually remarkable."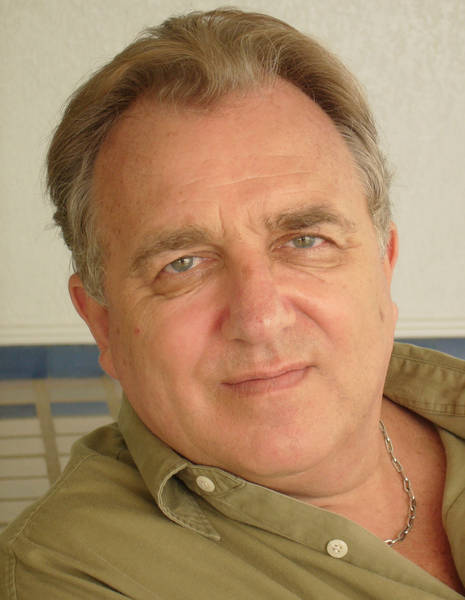 George, who wrote a new song for the festive film, was working on the movie with actress Emma Thompson before his death at just 53 on Christmas Day, 2016.
The royalties from the original 1984 Last Christmas single went to Ethiopian famine relief, one of many charitable causes the singer supported. But it was only after his death that the astonishing level of his philanthropy emerged. Simon said he was "extraordinarily generous".
"These were substantial sums – not £50,000 or £100,000, but in some cases £7-10 million. That's more than most benefactors or corporations give away," said Simon.
"Most artists aren't artists to make money, so when the cash builds up beyond the point that seems reasonable, most try to give it away, although sometimes not as sensibly as George."
Simon said the singer could be hard work, but never dull. "Sometimes the ones you enjoyed working with for day-to-day fun and humour were not the most successful ones.
"George, for instance, was not fun to work with, in the party sense, but it was fun because he was good at his job. The fun came from the satisfaction of working with a top artist."
Simon followed his father into the film industry in London, but diverted to the music industry as it was more exciting.
It was also difficult.
He said: "Managers are the link between the industry and artist.
"Most artists are dealing with insecurities from childhood and spend the rest of their lives trying to overcome them. It looks like a massive ego from the outside, but it's usually a fear of not being able to hold on.
"So, a manager is dealing with mental health as much as business.
"It's a moral dilemma and it's about keeping a balance.
"You deal with an artist's mental health and the industry's greed, and the manager sits somewhere in the middle."
Simon also wrote lyrics to Dusty Springfield's first No 1, You Don't Have To Say You Love Me, and has written four books about the music industry. He has now returned to filmmaking, directing three documentaries about the music business, including a film about Frank Sinatra, and has a further two in production.
Before that, though, he's looking forward to coming to Glasgow later this month to speak to young artists and music industry workers at Resonate.
"I'm really happy to be doing it," he added. "I'll be chatting about how the industry works and anecdotes and stories from my career."
Tickets at resonatescot.co.uk
---
Will we love it, actually?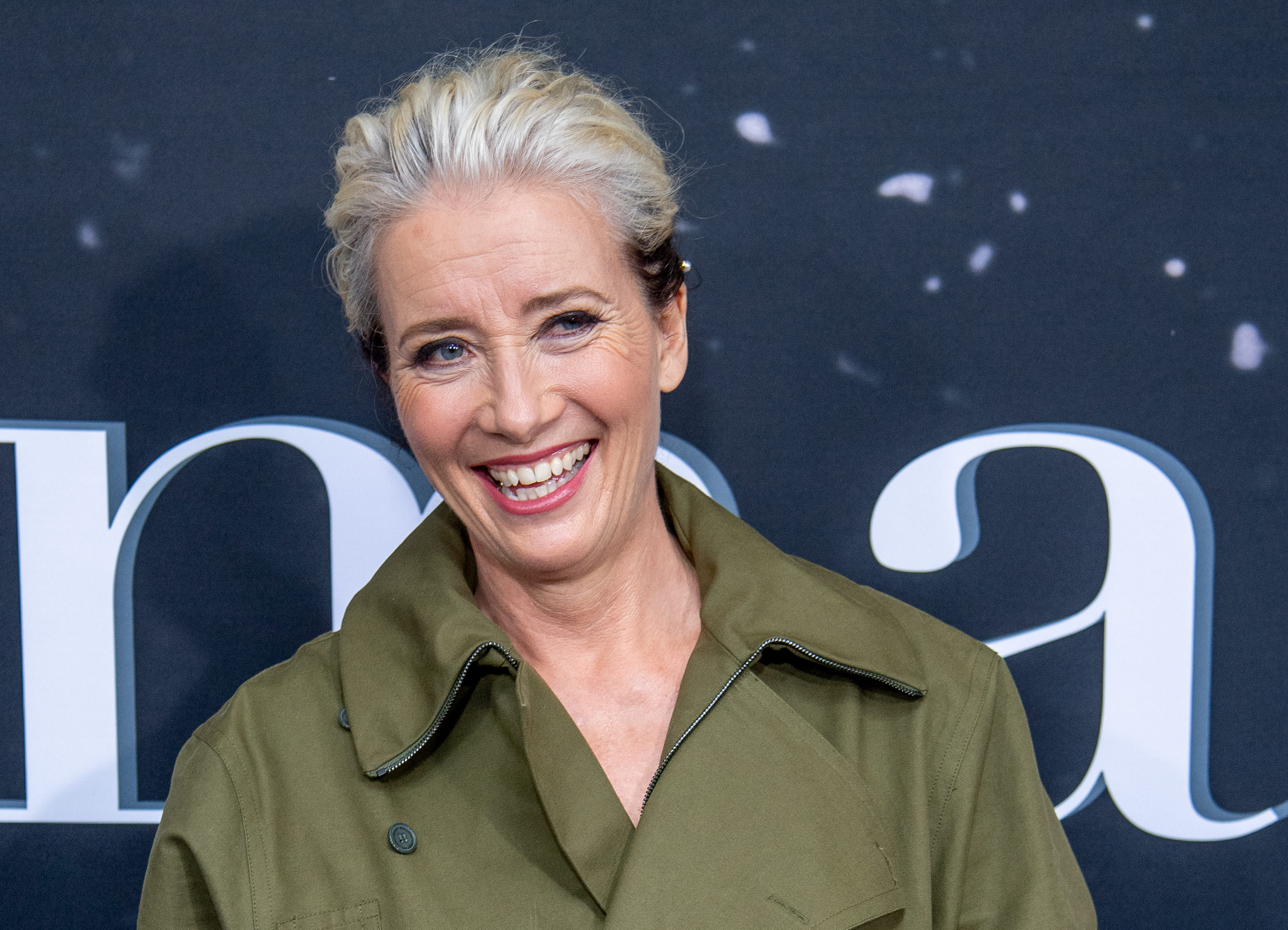 A romantic comedy, set in London, at Christmas, starring Emma Thompson?
It's no surprise there are comparisons being drawn between Last Christmas and 2003 smash-hit Love Actually.
Last Christmas is based on the 1984 Wham! ballad of the same name and also features another 14 songs by George Michael, who met with Thompson about the film two years before he died (he passed away on Christmas Day in 2016).
Director Paul Feig, who was behind Bridesmaids and the rebooted Ghostbusters, said George's music was integral to the movie and there are moments in the film when the characters interact with the songs.
Asked about the Love Actually comparisons, he told Empire: "If I could make a movie as good as Love Actually I'd be very happy. I feel like we did.
"I want this to be one of those moves that's not frivolous, that means something to you, but that's also fun to watch every year – something that becomes a perennial."
The plot sees Kate (played by Game Of Thrones' Emilia Clarke) living dejectedly in London, having made one bad life choice after another.
She's working a dead-end job as an elf in a year-round Christmas shop when mysterious stranger Tom (Henry Golding from Crazy Rich Asians) comes into the store.
As Kate begins to bump into him randomly around the city, Tom starts to see through so many of Kate's barriers as friendship blossoms into something more.
The movie visits some of the busiest parts of London – Covent Garden, Regent Street, Piccadilly Circus and the Strand.
The movie-maker said he was only able to obtain filming permits because he was prepared to work in the middle of the night.
He said he wanted London to be a giant part of the film, almost like a character in its own right.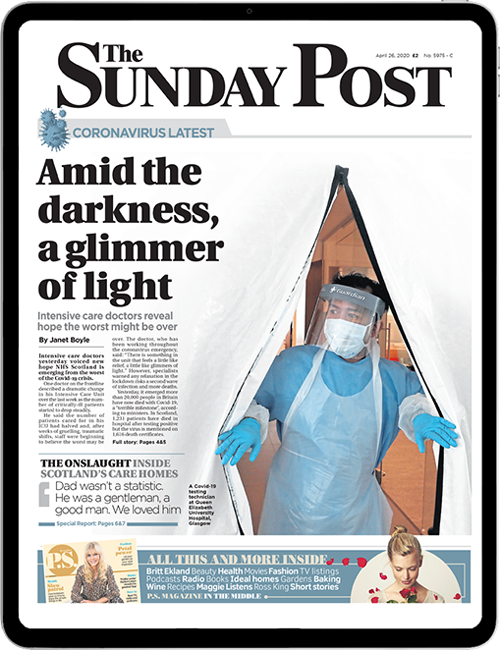 Enjoy the convenience of having The Sunday Post delivered as a digital ePaper straight to your smartphone, tablet or computer.
Subscribe for only £5.49 a month and enjoy all the benefits of the printed paper as a digital replica.
Subscribe