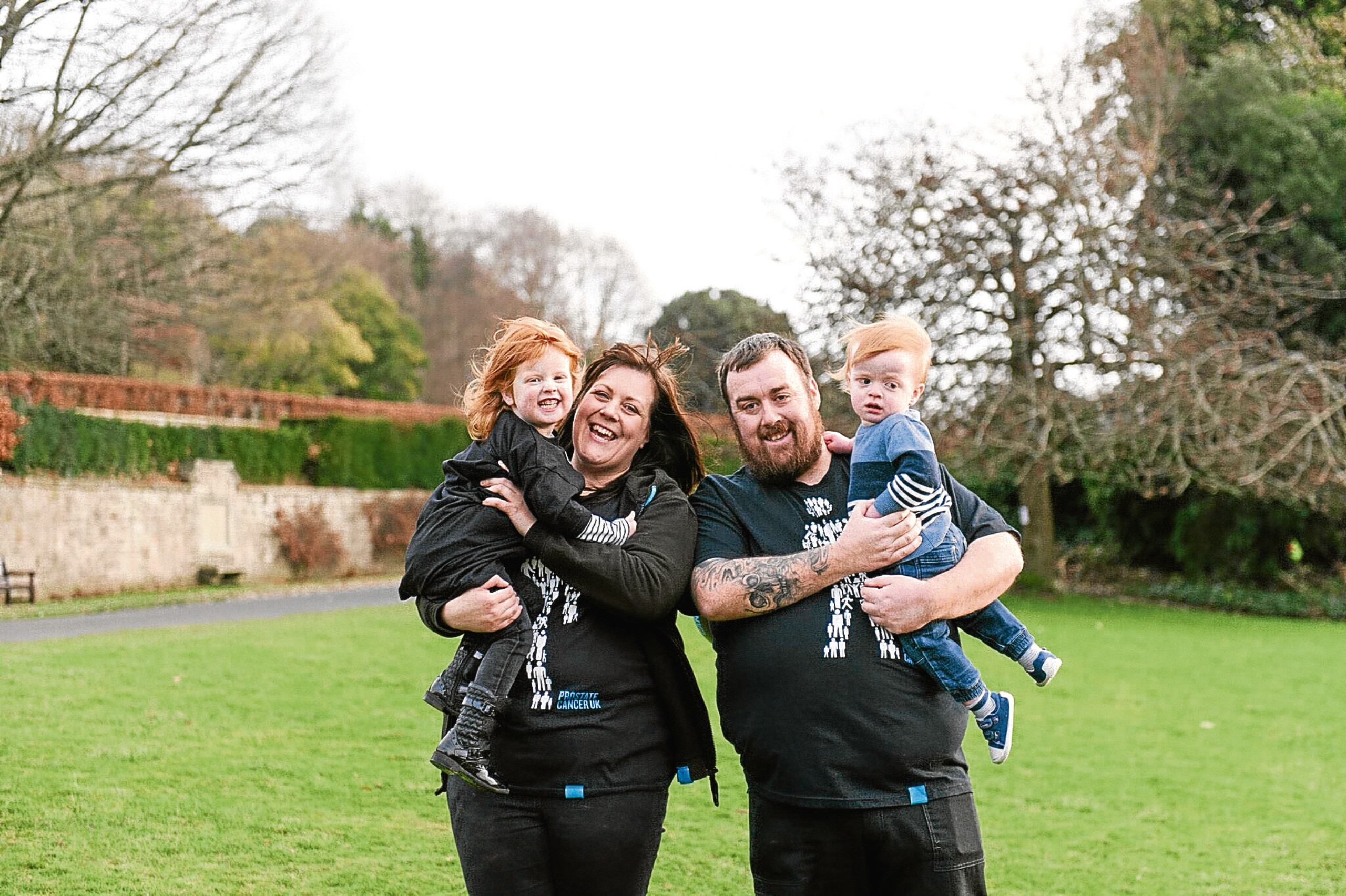 IT took just 10 weeks for Marlene Graham to lose her dad.
Aged just 62, John was a seemingly fit and healthy Glaswegian with not much to complain about except for a minor back ache.
But a slip on some ice while walking the dog led John to injure his hip.
"He was a very strong, fit and healthy man and until his diagnosis, we hadn't noticed any symptoms," explained Marlene.
"The pain hadn't gone away after several weeks so he went to the doctor. Whilst there he had blood taken as part of an overall health check.
"It was discovered that his PSA (prostate-specific antigen – a protein produced exclusively by prostate cells) was extremely high and this then led to further tests and eventually a diagnosis.
"By the time the cancer was discovered, it had spread to his bones and his spine in particular was badly affected.
"He had been receiving massages on a regular basis for a couple of years and had always put the constant pain down to bad posture, stress and his age. None of us had any idea that for some men, the first symptoms of prostate cancer might be new pain in the back, hips or pelvis."
Sadly, the cancer had progressed and doctors told Marlene there was nothing they could do. In less than three months he had passed away.
"It definitely bought us closer as a family and we really had to rally together," said Marlene.
"My mother found it especially hard, as it was all so quick.
"She was in denial for the majority of the time; it didn't seem possible that there wasn't anything anyone could do, that it was too late."
Marlene and her family were obviously devastated but she maintained a positive outlook on life.
She's married to Steven, and has children, Emily, three, and 16-month-old Lochlan.
And Marlene also works for Prostate Cancer UK as the Fundraising Coordinator for Scotland.
On June 18 at Pollok Country Park, Glasgow, Marlene, Steven and their children will be taking part in the Glasgow March for Men, Scotland's largest prostate cancer awareness event. It is, of course, Father's Day.
For Marlene and Steven it's important to take part in the march not just for sentimental reasons.
They want other families to be aware of prostate cancer – and also their son.
"We didn't find out until recently that my husband's grandfather also died of prostate cancer when Steven was 20 years old," explained Marlene.
"He kept it away from the family. We are very mindful that Lochlan is at a greater risk and it's something we will ensure he is aware of.
"Even at three, my daughter calls the 'Man of Men' Prostate Cancer UK logo the 'Prostate Cancer Man' and knows who her 'Papa John' is when she sees photos.
"I'm hoping it will be the same for Lochlan and imagine that by making him aware of these sorts of things from an early age, it will be easier to explain the risk to him when he's older."
To sign up to the Glasgow March For Men, visit marchformen.org/Glasgow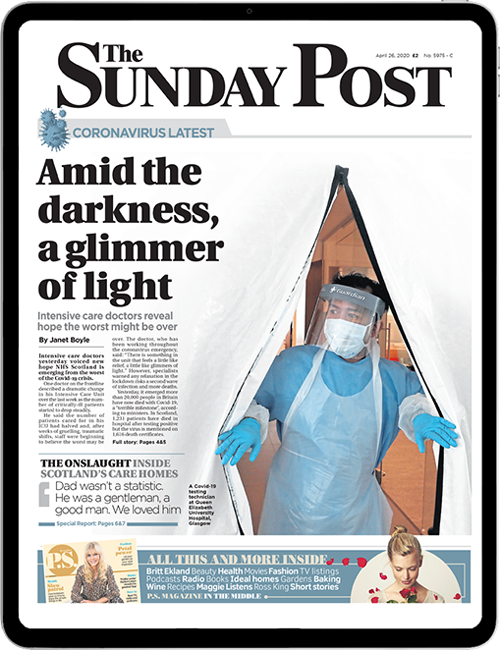 Enjoy the convenience of having The Sunday Post delivered as a digital ePaper straight to your smartphone, tablet or computer.
Subscribe for only £5.49 a month and enjoy all the benefits of the printed paper as a digital replica.
Subscribe