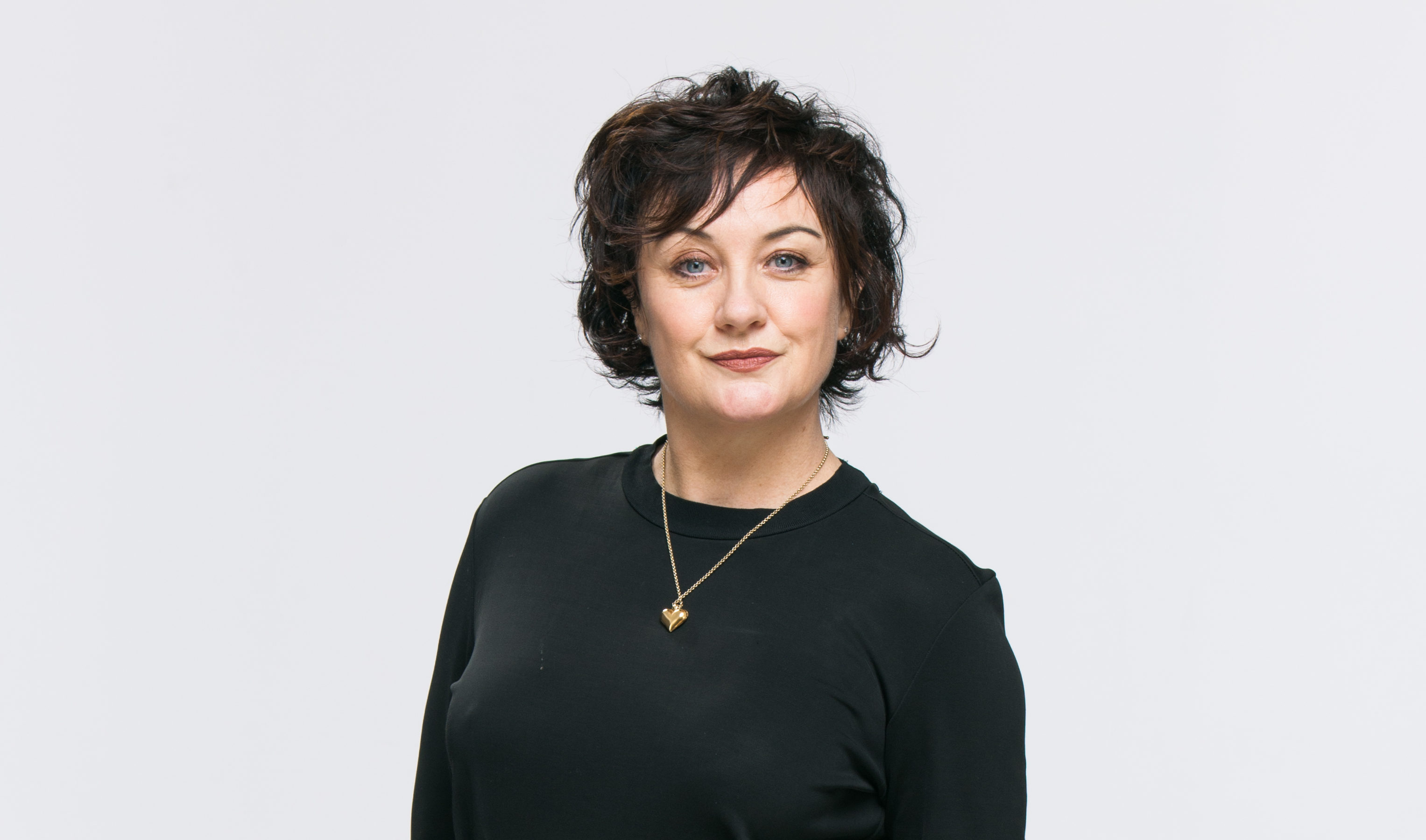 THE spooky exploits of TV ghost-hunters had never thrilled or chilled Lorraine McIntosh.
The actress had never even watched one of the haunted house shows until researching a new role … and is possibly now too afraid to watch another.
After being terrified by the on-screen hauntings, her TV suddenly fell from its stand and shattered.
She said: "I thought it was going to be funny and I actually found myself scared."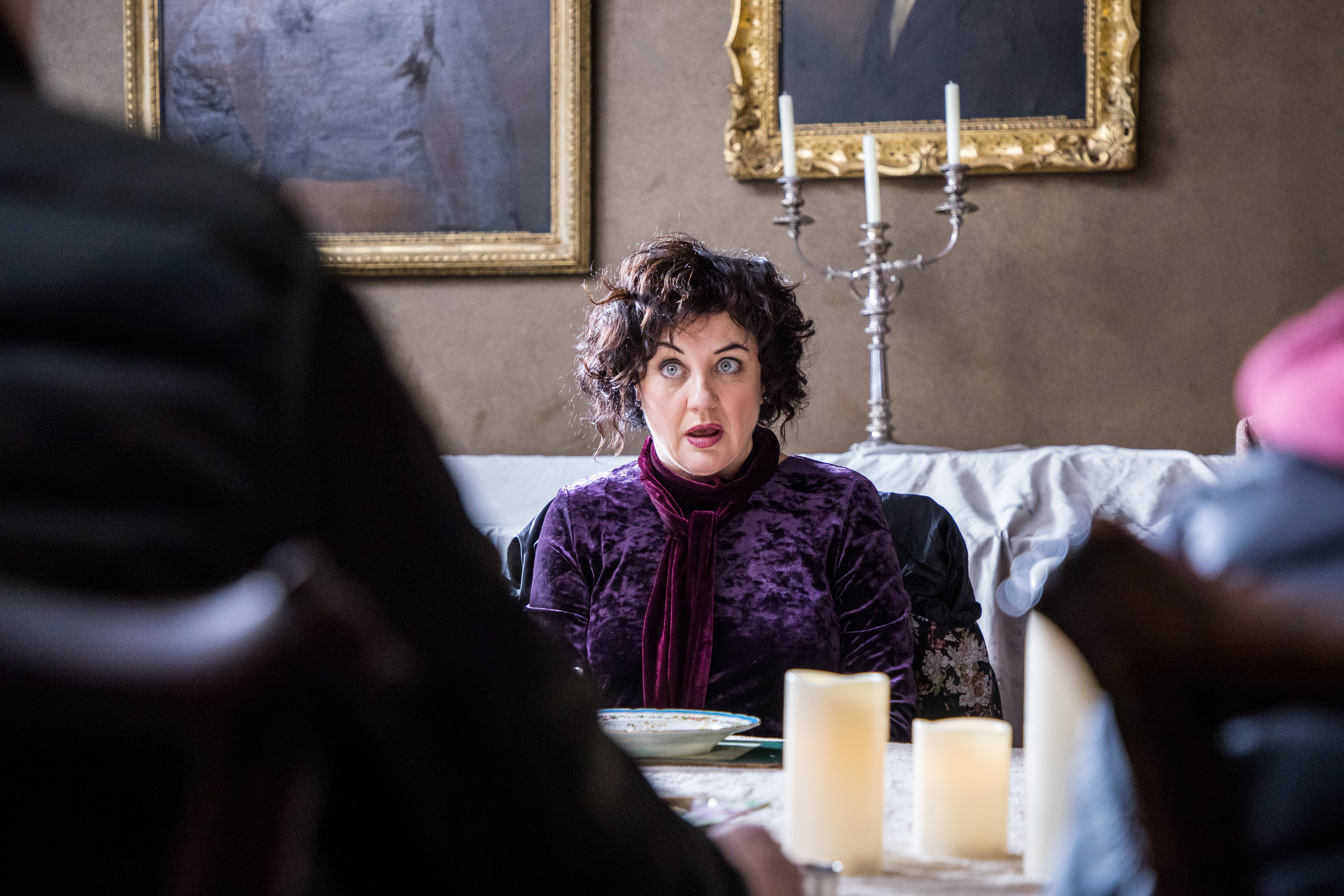 The former River City favourite is one of the stars of BBC Scotland's new horror/comedy Long Night At Blackstone, written by Still Game's Greg Hemphill.
Lorraine plays Faye Bowers, the host of a phoney paranormal TV show who is trapped with her crew in a dilapidated Scots manor house.
Having never watched ghost-hunt programmes before, she decided to catch up with some viewing of Yvette Fielding's Most Haunted.
Lorraine said: "These programmes have always passed me by, but I decided I had to watch and see what I was going to be doing.
"I settled down one day in the living room, where I wouldn't normally sit.
"The next thing was my telly fell off its stand and smashed on my coffee table.
"The way it was angled it had obviously been falling bit by bit in a tiny way and it toppled just as I was watching this programme about ghosts.
"I had to go and buy a new TV."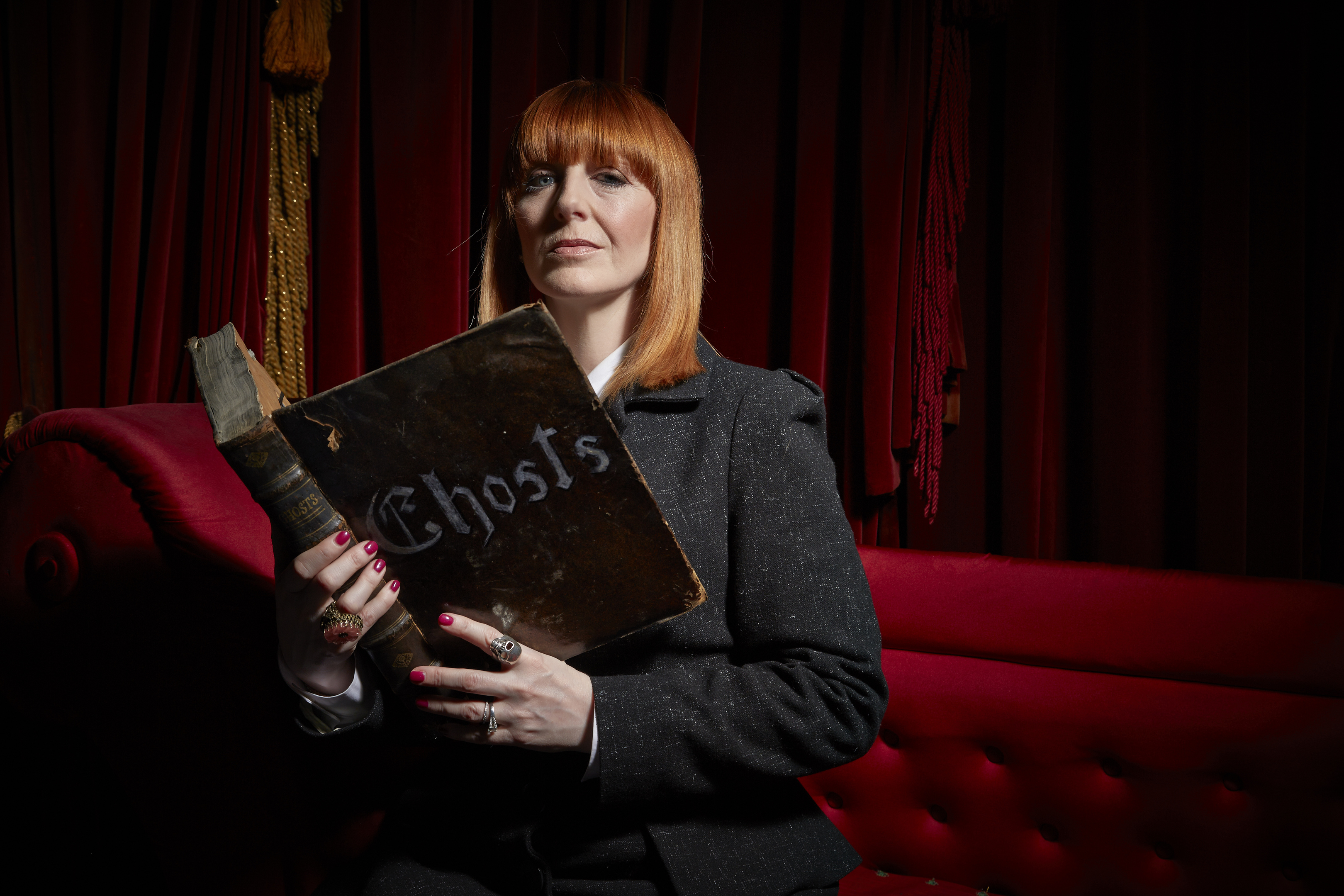 The bizarre mishap would have unnerved many and Lorraine says that, while she's not an avid believer, she's not a rabid sceptic either.
"I would never think that we understood the paranormal world because we just don't know," said mum-of-three Lorraine.
"I've never pursued it, but I'd never say it's all a load of rubbish. Some of these TV programmes probably are, but I think there are definitely things out there that we don't understand."
Greg juggled writing Still Game with penning Long Night At Blackstone. He also directs, his second time behind the cameras after West Skerra Light, which was screened at Halloween in 2016.
It reunites the same cast including John Gordon Sinclair, John Michie and Greg's wife Julie Wilson Nimmo.
Lorraine, 53, said: "West Skerra Light was a joy to film and when Greg said he was going to write another one we all wanted to be in it.
"He was as good as his word and very rarely do you get a job that's as much fun as this. Greg picked people you're going to get on with and have a laugh with.
"And working with John Gordon Sinclair was such a brilliant honour. He's a lovely human being but he's also just a Scottish legend.
"He's a brilliant actor who has won Olivier Awards on the London stage – and who wasn't a fan of Gregory's Girl?"
Lorraine, like Greg, is a huge horror movie aficionado with The Shining, Rosemary's Baby and The Blair Witch Project among her all-time favourites. Family viewing, though, isn't an option as her husband, fellow Deacon Blue member Ricky Ross, very definitely isn't a fan. "If we sit down to watch a film together it's never a horror.
"I really like being scared as long as it's on my own terms. If you tried to scare me afterwards though then I wouldn't be happy."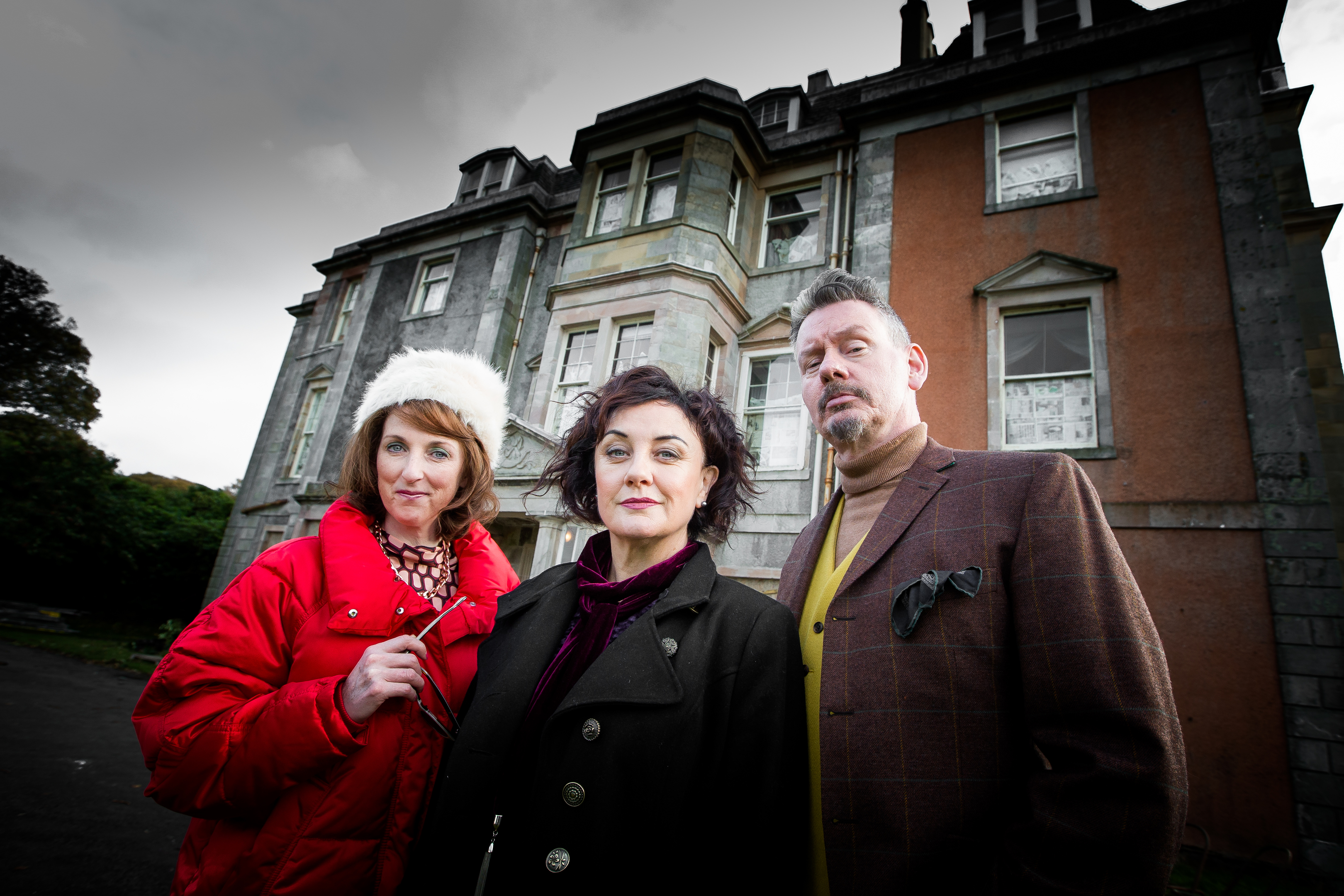 Filming for West Skerra Light took place at Corsewall Lighthouse in Wigtownshire, while Long Night At Blackstone was shot at atmospheric Hunterston House in Ayrshire.
One of Scotland's most popular period properties with filmmakers, 39 Steps and Jonathan Creek have been filmed there. Two series of Outlander were shot at the house and a new David Walliams project had just been completed before the BBC Scotland unit moved in.
"It's very scary but it's still full of all the family's bits and pieces," said Lorraine, who is currently making the switch from screen to stage. She's in rehearsals for a new play called Gut, being produced in association with the National Theatre of Scotland. It opens at the Traverse in Edinburgh on April 20 before it moves to the Tron Theatre in Glasgow on May 16.
It's a psychological drama with Lorraine playing a mother-in-law whose decision about the three-year-old grandson she looks after has major ramifications for the family.
With her musical commitments, it's not always possible to devote time to taking on theatre of TV projects.
"I would like to get some more acting in, but it's hard," she admits. "If we've got one gig in August for instance, then that's enough to rule you out of the Edinburgh Festival."
Long Night At Blackstone, BBC1 Scotland, tomorrow, 9pm
Thirty years on: Singer hits the road again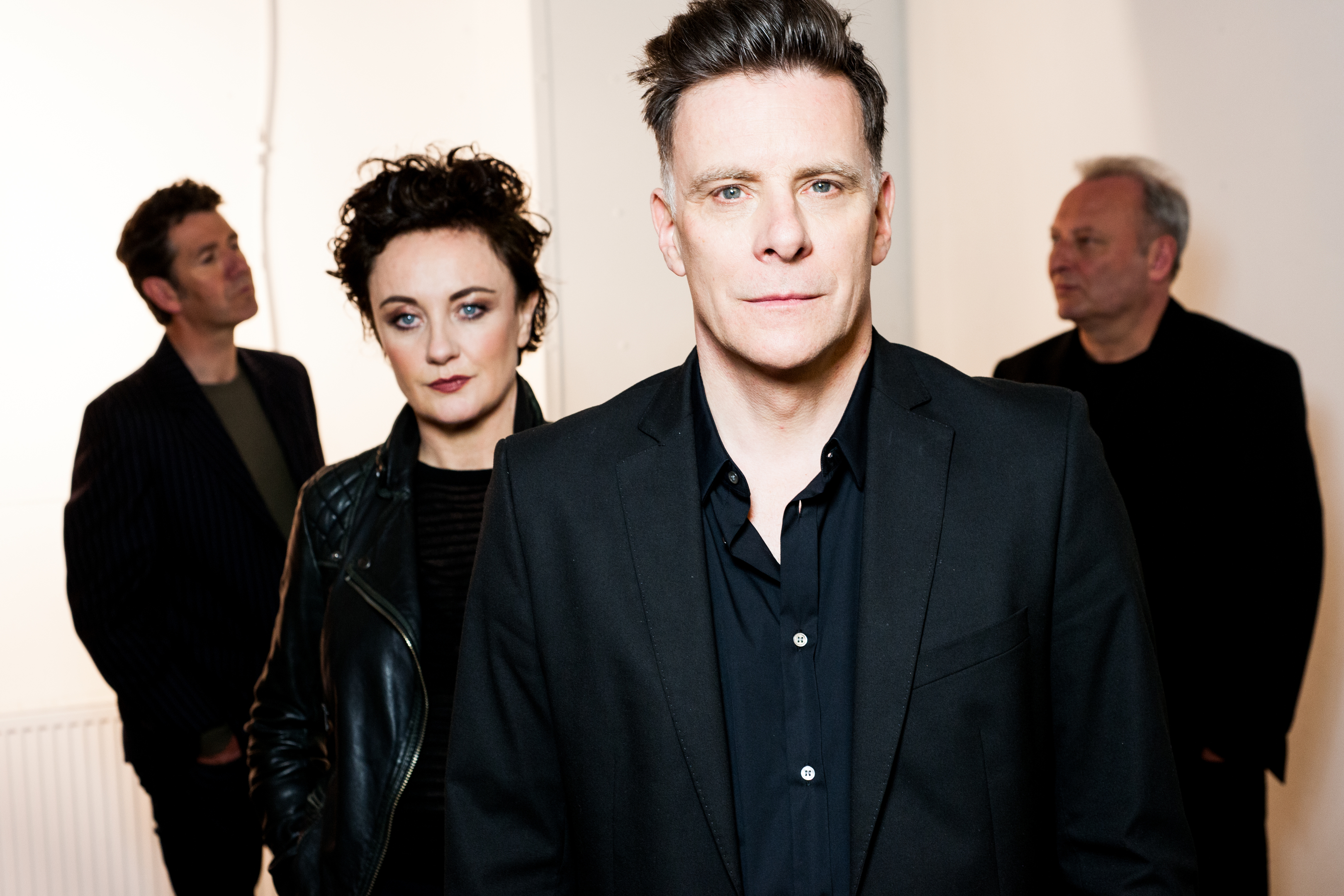 The continuing success of Deacon Blue is part of the reason Lorraine's acting options are limited.
But she says she can't complain as she's enjoying every moment with the band who celebrate their 30th anniversary this year.
"I think we appreciate it a lot more than we did all those years ago," said Lorraine.
"When you're young you take it for granted. You get to a point when you think it's easy – people buy your records and come and see you and you think it's going to go on for ever.
"As you get older you realise that's not the case and you feel incredibly privileged that people are still interested enough to come along.
"There must be an end point at some stage but none of us feel like it at the moment. When the band split up in the 1990s for five years there was a real feeling that was it forever.
"Ricky had just had enough and didn't want to write for the band anymore. That feeling just isn't there now."
Husband, Deacon Blue singer Ricky Ross, is currently writing in Nashville.
Deacon Blue have released three new albums in the past five years and their sets now pepper more recent tracks alongside fans' favourites such as Dignity, Real Gone Kid, Wages Day and Fergus Sings The Blues.
They are playing a major UK tour later this year, with dates at the AECC in Aberdeen and the SSE Hydro in Glasgow.
But such is the demand to see the band more foreign dates are being arranged.
"We had a huge following in Spain, it was probably our biggest country after the UK, but we hadn't been back in 25 years," Lorraine added.
"We played three gigs in February as a wee taster and it was absolutely phenomenal.
"They all sold out and were packed with people who were so enthusiastic and pleased that we'd come back.
"Fans were telling us afterwards that the last time they saw us they were a student and now they had children at university.
"That was a very special thing for us and we're now going to go back and do some more dates in Europe before the UK tour.
"We're looking forward to them, including the Hydro.
"We were actually supposed to be the opening act before a fire meant a delay and Rod Stewart did the first gig."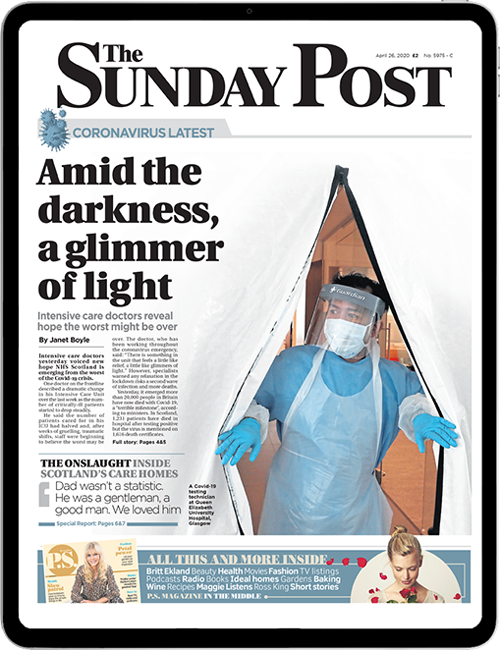 Enjoy the convenience of having The Sunday Post delivered as a digital ePaper straight to your smartphone, tablet or computer.
Subscribe for only £5.49 a month and enjoy all the benefits of the printed paper as a digital replica.
Subscribe