WHILE most kids get a new blazer for going back to school, Prince George got extra security staff.
The four-year-old had only been at his new primary for a week, but already there's been a worrying incident with a 40-year-old woman arrested on suspicion of burglary after she apparently tried to talk her way into Thomas's London Day School in Battersea.
I suppose wee George will have to get used to being constantly followed by burly men in suits wearing ear pieces and whispering into their special wrist radios, and now there will be even more of a presence than ever before.
This is the world he was born in to and, much as his mum and dad want their children to have a normal life, it's just not possible.
They can't have it both ways.
Of course they want to protect their children, but everyone on the planet knows exactly where George goes to school and what time he is dropped off.
It's a security nightmare.
The school can't be turned into a fortress and some sort of balance needs to be attained.
Already money has been spent on CCTV cameras and an electronic entrance as well as other measures.
I thought George looked a bit bewildered by all the attention on his first day.
He appeared apprehensive and in need of a reassuring cuddle from his mum.
Sadly, Kate was unable to be there as she has once again been struck down by severe morning sickness during her pregnancy.
She would have been very disappointed and I'm sure there were a few tears, especially when she saw the images of her little boy.
William and Kate have taken great pains to make sure both their children are out of the public eye as much as possible, but this might have backfired by making them uncomfortable with the limelight.
It's something they will have to learn to cope with, as there seems to be no sign of the public's interest in their lives waning.
William was more used to the attention and Princess Diana used to delight in telling a story about when she first took him to school.
There was, as you would expect, a huge media presence with loads of TV cameras and photographers from all over the globe.
Young William actually seemed to rather enjoy all the fuss and, on his second day, asked her where everyone had gone – he was bemused to learn the media wouldn't be there every single morning he was dropped off at the school gate.
Diana was one of the most famous women in the world and was forever hounded by paparazzi – and William saw how much anguish that caused her.
He was also furious when topless photographs of Kate appeared in a French magazine back in 2012. So much so that instead of just ignoring it in the way that the royals normally do, he decided to sue and won the court case, giving the €100,000 payout awarded to charity.
This incident at Prince George's school will have caused both William and Kate concern, especially as they want to send Princess Charlotte there when she is older. They need to feel that their children are safe and secure.
They have to somehow find a balance between their children having a taste of "normality" while also being part of the royal firm – unless they want to opt out and leave it to Harry.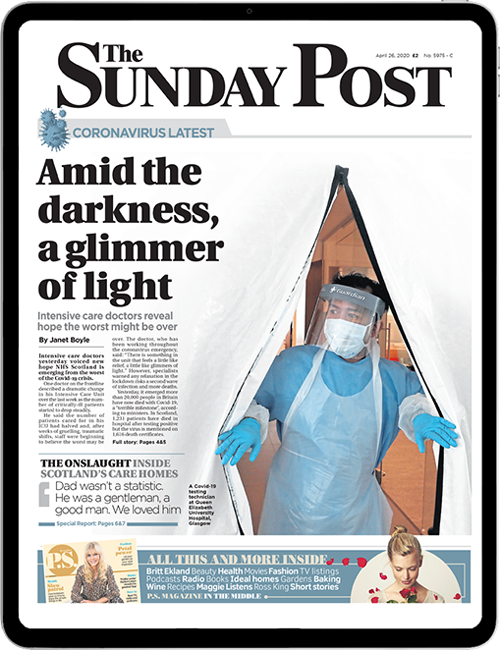 Enjoy the convenience of having The Sunday Post delivered as a digital ePaper straight to your smartphone, tablet or computer.
Subscribe for only £5.49 a month and enjoy all the benefits of the printed paper as a digital replica.
Subscribe