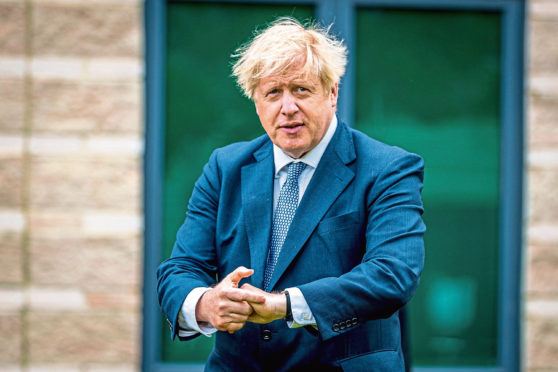 The Lord Speaker yesterday urged Boris Johnson to stop creating "mass" peerages and described the size of the House of Lords "ridiculous" following the nomination of a further 36 appointees.
Lord Fowler spoke out following criticism of the Prime Minister for "the worst kind of cronyism" after he had put forward his brother Jo Johnson, Tory grandees and his chief strategic adviser for peerages. Ruth Davidson, who resigned as the Scottish Tory leader last August, is also set to head to the Lords after Downing Street revealed its nominees on Friday.
Former Prime Minister Theresa May's husband, Phillip, is being made a peer along with former cricketer Ian Botham and the Russian owner of the Evening Standard newspaper Evgeny Lebedev.
Talking to the BBC, Lord Fowler said Mr Johnson was encouraging "passenger" peers by failing to tackle the size of the Lords, which will have almost 200 members more than the Commons with the new intake.
The former Conservative cabinet minister Lord said: "I do think the Prime Minister has got to stop these kinds of mass appointments because I think the public are unimpressed with it, I think most of us in the House of Lords are unimpressed with it and it is not necessary – we don't need a House of Lords of 830. It is ridiculous because it is far too many for the duties."
"What you are doing is encouraging some in the House of Lords who are quite frankly passengers and don't make much effort in any event."
SNP MSP Rona Mackay said: "The Lord Speaker has got it right. It is absolutely ludicrous that we've had yet more Lords, many of whom have been rejected by the electorate, foisted upon us. The House of Lords fails at every level to give any semblance of representation – it is a key contributor to the broken Westminster system.
"It's no surprise that there is growing anger about the role and power of these unelected cronies."