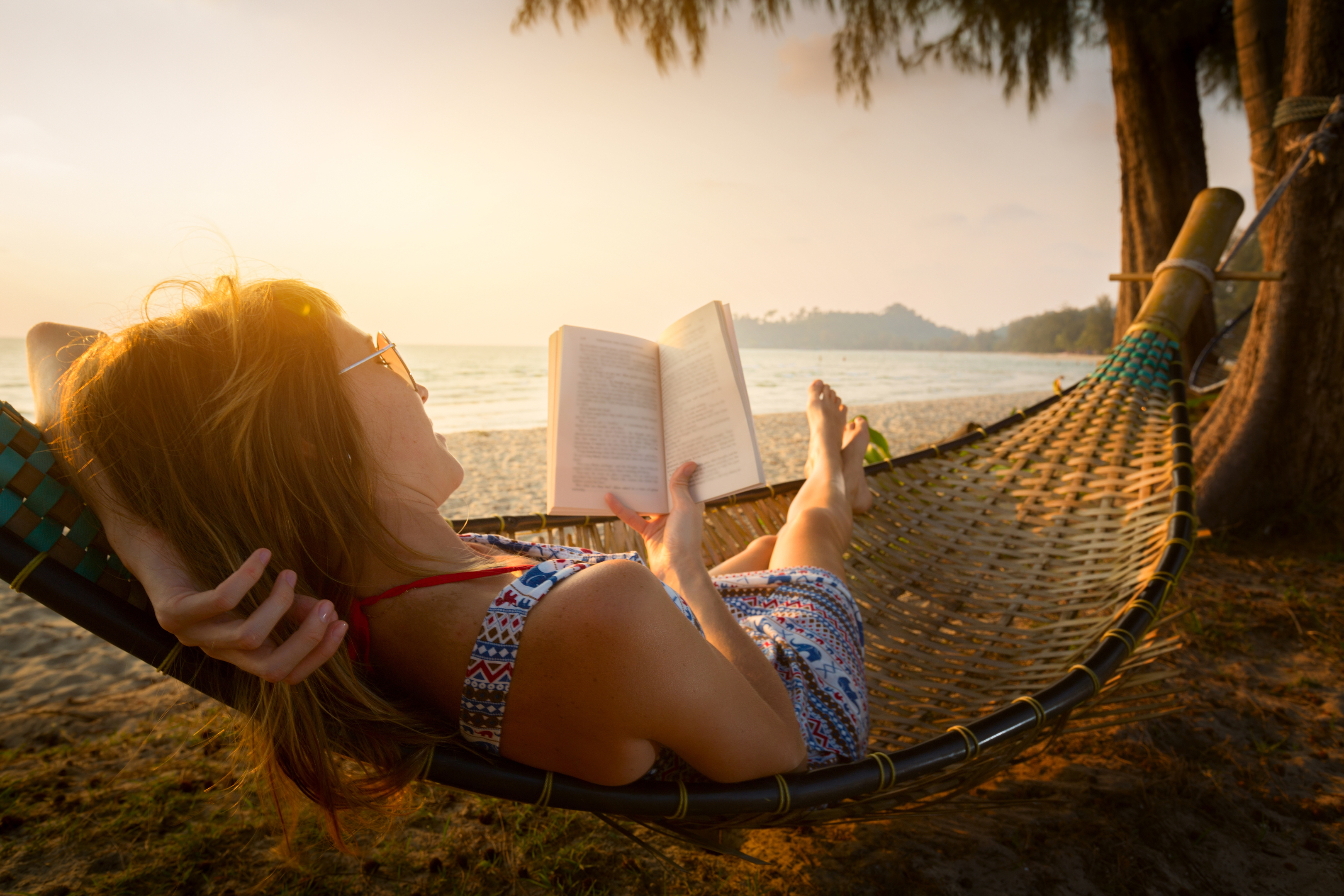 ONE of the best things about going on holiday is getting to catch up on all those talked-about books you haven't read yet.
Whether you're a Kindle addict or prefer the real thing (note, these are mostly hardbacks, so they'll take up your luggage allowance), there's something to suit all tastes in our round-up.
Now just to find yourself a sunny spot on the beach…
Top picks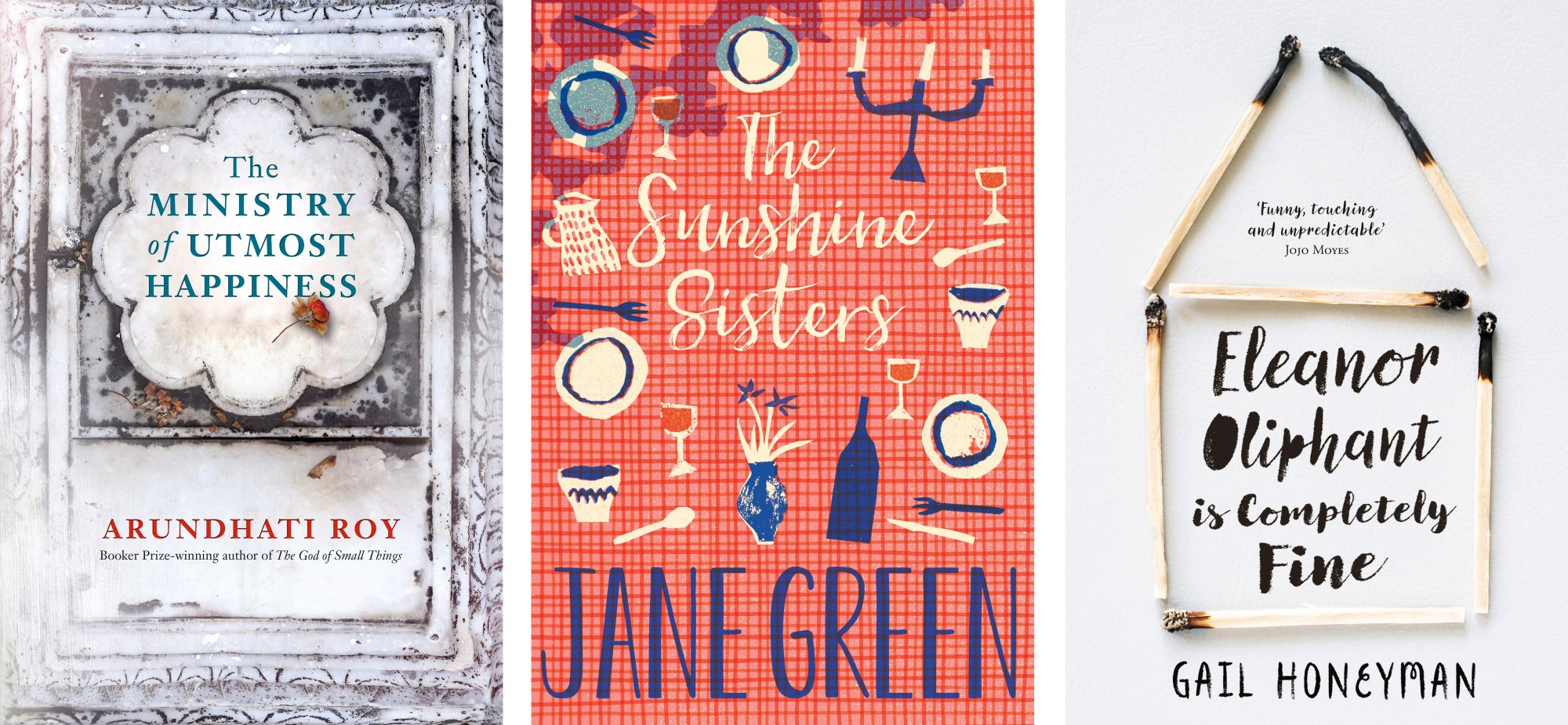 The Ministry Of Utmost Happiness by Arundhati Roy (Hamish Hamilton)
The heaviest tome on our list comes 20 years after Arundhati Roy's debut novel, The God Of Small Things. The Ministry Of Utmost Happiness mines her research on India's troubled political system, delicately braiding together strands of the brutal, toxic – and ongoing – Kashmir conflict, with the difficulties faced by a community of hijra (transgender people, who are now recognised as the 'third gender' in Indian law) and the fate of a baby abandoned on a rubbish-strewn street. Roy's use of language is beautiful and inventive – she demands your mind and your time, and the rewards are huge. (Ella Walker)
The Sunshine Sisters by Jane Green (Macmillan)
Definitely the 'beachiest' book of our 12, this is the story of beautiful and charismatic B-movie actress Ronni's three daughters. Self-absorbed and disinterested, Ronni wasn't the mother she wanted to be. Nell, Meredith and Lizzy have been left to their own devices, estranged from their Ronni – and each other – until in adulthood they are all summoned home. Ronni is ill. Not her usual 'headache', but she has motor neurone disease and is at the end of her life. Can this fractured family forgive their past and heal? This novel pulls on the heartstrings, but also feels like coming home. (Rachel Howdle)
Eleanor Oliphant Is Completely Fine by Gail Honeyman (HarperCollins)
Eleanor has worked at the same boring job for eight years. She has the same routine; home, the Archers and pasta and salad for tea. On a Friday evening, she buys a pizza and two bottles of vodka to see her through the weekend. Eleanor, who's 31, was in care through much of her childhood and has hazy flashbacks to a traumatic event. When scruffy new office IT guy Raymond and Eleanor see an elderly man take a tumble, it draws the two of them together into a tentative friendship that will eventually help Eleanor break free from her lonely existence and learn how to live. She's a joy to read as a character. (Kate Whiting)
Crime and thrillers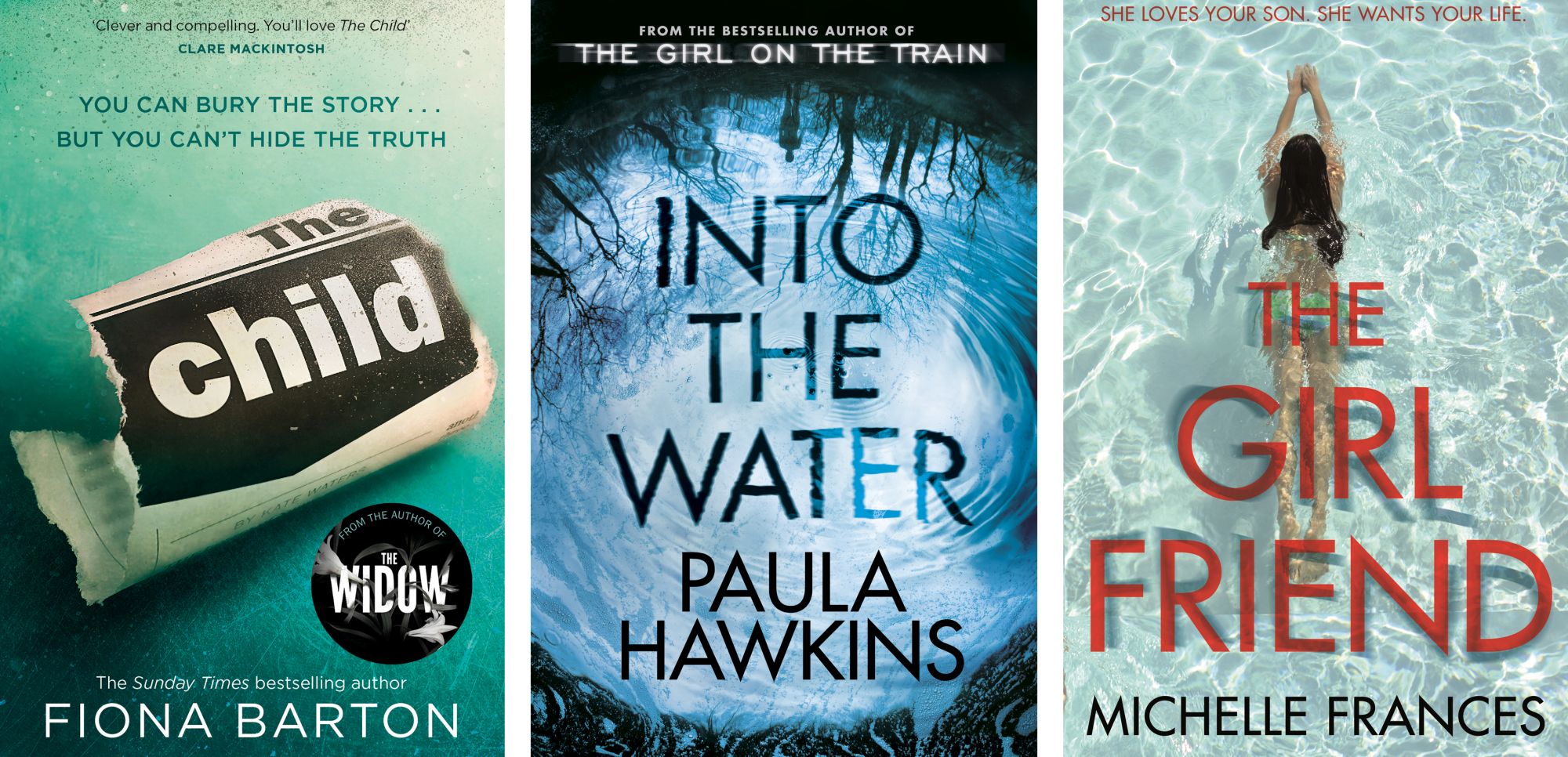 The Girlfriend by Michelle Frances (Pan Macmillan)
Laura and her son Daniel have always been close, but for the past few years, he's been away at university. When he returns home after graduating, she relishes spending time with him. In a matter of days though, Daniel meets Cherry, a bright, ambitious estate agent who has always wanted more for herself. Laura invites Cherry over for a family meal, but rather than forging a friendship, the two women get off to a less than auspicious start. Michelle Frances' skill lies in taking a relationship familiar to many, and creating two characters who transform it into something much more malignant, keeping the reader on a knife-edge throughout. (Jade Craddock)
Best non-fiction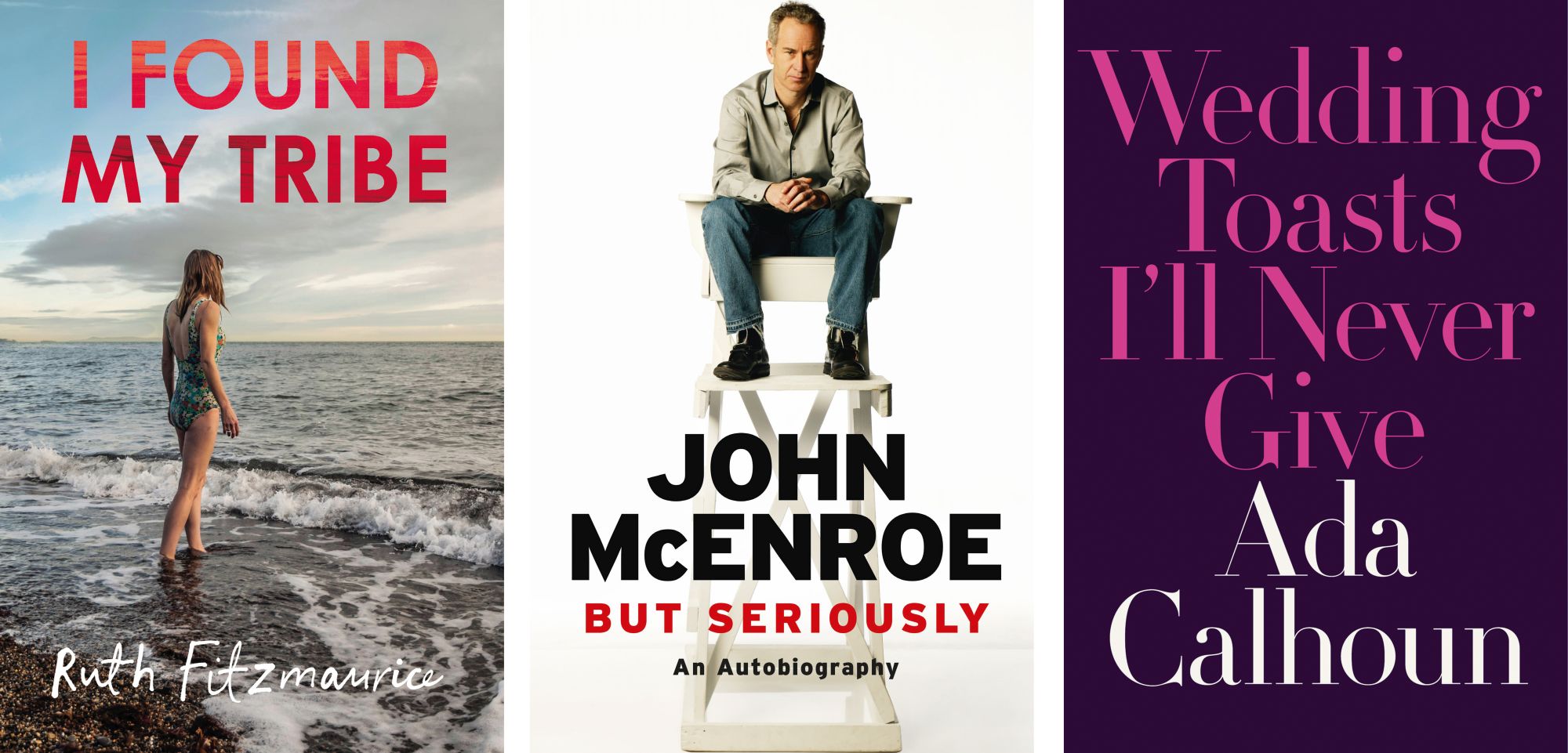 I Found My Tribe by Ruth Fitzmaurice (Chatto & Windus)
Ruth Fitzmaurice and her husband Simon were happily married and expecting their third child when he was diagnosed with Motor Neurone Disease in 2008. Given only three years to live, he is still alive nearly a decade later, but can now only communicate with his eyes. Fitzmaurice struggles – with Simon's decline and the pressure of looking after their five children. But in the midst of all this, she finds her 'tribe' – the Tragic Wives' Swimming Club, a group of friends who regularly brave the Irish Sea to gain a fleeting moment of exhilaration, normality and freedom. Fitzmaurice's book is poetic, devastating, life-affirming and funny. (Verena Vogt)
Wedding Toasts I'll Never Give by Ada Calhoun (W.W. Norton & Company)
Ada Calhoun's new book of essays is no place for soul mates and generic declarations of togetherness. Instead, there's resentment for missing flights, breaking bathroom taps and finding other people attractive. If this sounds cynical, it's not meant to be; Calhoun is supportive of love and those who seek it out. Her sweetest moments are those where she zones in on the minutiae of her marriage and being a parent. Calhoun reserves her final essay for the one speech she would give newlyweds. Hopeful, sensible and grounded in reality, it serves as guidance to those in long-term relationships and those embarking on them. (Keeley Bolger)
But Seriously by John McEnroe (W&N)
If you're missing McEnroe's iconic voice in his Wimbledon commentaries, dip into his second autobiography. His first, 2003's Serious, charted his childhood and early days of tennis – which progressed to seven Grand Slam singles titles, the 'Superbrat' reputation and a tumultuous eight-year marriage to actress Tatum O'Neal, marred by her addiction battles, his hot temper and a prolonged custody battle for their three children. Now, the follow-up deals with his struggles to reinvent himself as a father, art collector, musician and broadcaster, his relationship with second wife Patty Smyth, and his efforts to be the best father he could to his six children. (Kate Whiting)
For kids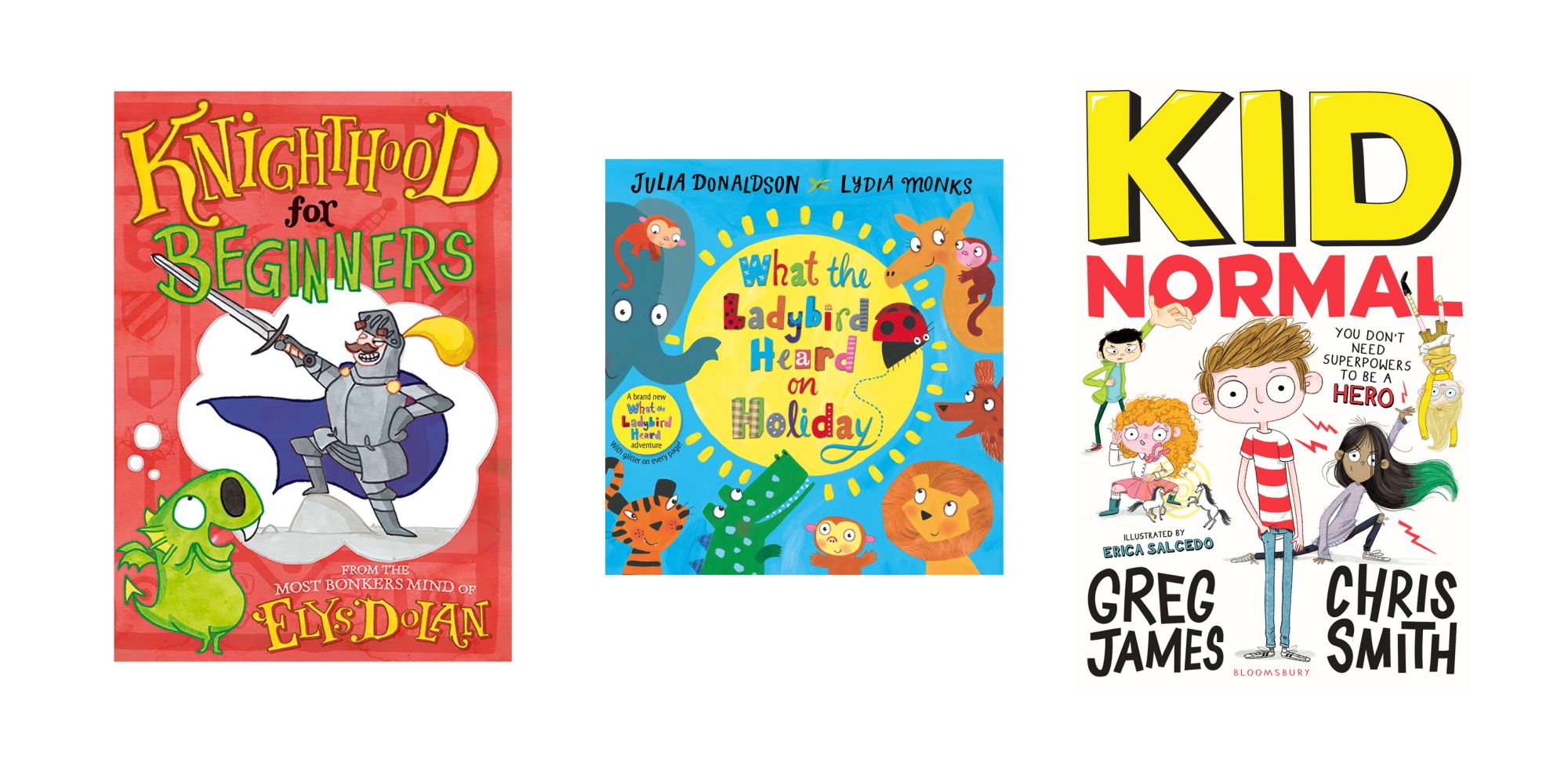 Knighthood For Beginners by Elys Dolan (Oxford University Press)
Dave is a dragon who's really pretty rubbish at being a dragon. Cast away from his disappointed parents, he stumbles on a book called Knighthood For Beginners and decides he'd rather be a knight. As the book instructs, he finds a trusty steed in the form of adventurous goat Albrecht, who manages to win a suit of armour to make Dave look the part. The odd-looking pair are soon imprisoned by towering Sir Gnasty, who is plotting to overthrow the King. Dolan's comic-strip illustrations make it a fun and speedy read. It's a story of friendship, finding your strengths and the love of books. (Kate Whiting)
What The Ladybird Heard On Holiday by Julia Donaldson and Lydia Monks (MacMillan Children's Books)
Little fans of Julia Donaldson have loved finding the glittery ladybirds and joining in with the animal noises in her previous two collaborations with Lydia Monks: What The Ladybird Heard and What The Ladybird Heard Next – and this one is the perfect sharing holiday read for parents and small children. Lanky Len and Hefty Hugh are back, this time with the plan to steal a monkey from the zoo and use it to nick the Queen's crown. But our favourite crime-fighting ladybird just happens to be on holiday in the same city… (Kate Whiting)
Kid Normal by Greg James and Chris Smith (Bloomsbury Children's)
Murph, a boy with no powers whatsoever, moves to a new home and gets mistakenly accepted to an X-Men-style school for children with special capabilities (known as Capes). When it's discovered that he can't actually fly, the headteacher decides to let him stay on at the school, despite the fact all the children now call him Kid Normal. No superhero book would be complete without a dastardly villain – and in half-man, half-wasp Nektar, we have one of the best-drawn, who relies on his henchman to come up with more devious plans than just spoiling people's picnics. Packed with very amusing asides, it's a fun and fast-paced read. (Kate Whiting)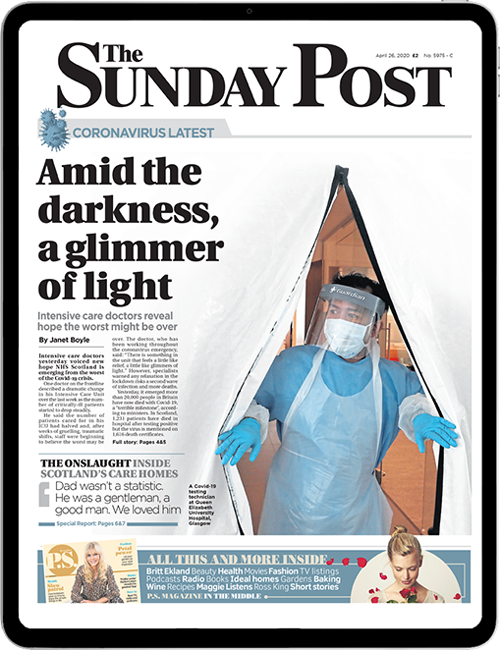 Enjoy the convenience of having The Sunday Post delivered as a digital ePaper straight to your smartphone, tablet or computer.
Subscribe for only £5.49 a month and enjoy all the benefits of the printed paper as a digital replica.
Subscribe