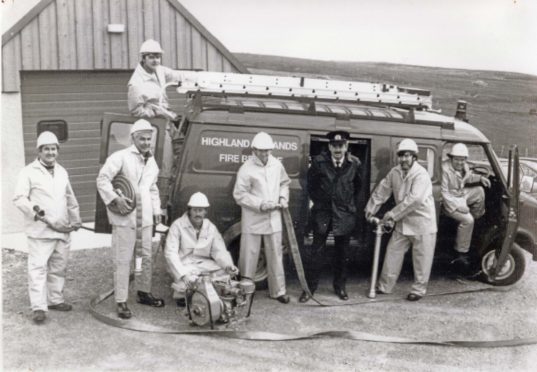 More than 33 years have passed since the trusty red fire van arrived on their island.
But the crew were delighted to see their old four-wheeled friend again after it was driven north for a special reunion.
After 20 years' service on the Shetland island of Whalsay, the van was stored away on the mainland as part of a collection of vintage 999 vehicles.
Its owner, Jim Smith, had sold it to Highlands and Islands Fire Brigade in 1986 but bought it back when it came out of service.
The businessman, of Cumnock, Ayrshire, said: "It had 9,000 miles on it when I bought it back 20 years later.
"As you can imagine, it had been well maintained.
"I gave it a new coat of paint.
"It still runs well."
At 18 miles per gallon, Jim's trip north in the trusty Bedford van to catch the ferry in Aberdeen entailed more than a few pitstops, as he regularly filled up its small petrol tank.
"People approached me on the ferry saying they remembered the van from their childhood," he said.
During his visit, Jim also attended a commercial vintage road run. Among the vehicles to catch his eye was a 1940s Shetland fire vehicle on tour from Ireland.
But the highlight came when the eight firefighters, all retired now, re-enacted the portrait taken to celebrate the fire van's arrival more than three decades ago.

"When I arrived on Whalsay we came up with the idea to reenact the picture taken when the van first arrived," said Jim.
Back at the wheel was former station leader, George Leask, 66.
He was part of a dedicated band of retained firefighters on the island.
Andrew John Williamson, 79, revealed that his first fire uniform consisted of old Dad's Army Air Raid Protection hats and black oil-skins.
"Nothing was wasted on the island and we put out a few house fires with those outfits," he said.
The former Whalsay School head teacher added: "The school tended to supply firefighters because others were out on the fishing boats. Being 20 miles offshore wasn't ideal if you were called out."
George, an electrician, said: "It was great to see the van again.
"It still has its logbook and leafing through the pages brought back memories of many of the fires we put out."
Another former school head, Charlie Hutchison, 71, revealed that he was often called out of class at Whalsay School to tackle blazes.
"They were mostly fires in the winter when people put too much peat on the living room fire and it would get out of hand," he recalled.
"Before the red Bedford arrived we rushed to fires in our own cars with the hoses and pumps in the boot."
James Anderson, 57, remembered speeding along island roads as the van took fast corners.
The HGV driver added: "It seemed the latest in technology back then."
John Simpson admitted the crew had been resigned to never seeing their fire van again.
"It was always kept in great condition and still looks brand new," he said.
Former fireman Peter Hewson, stepped in to replace David Arthur, who couldn't attend.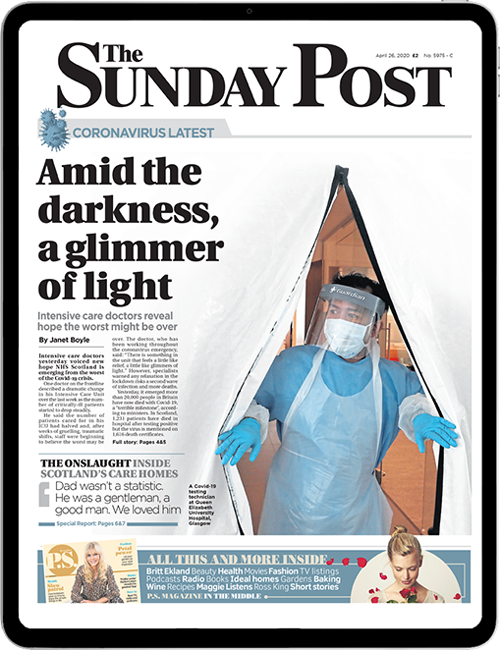 Enjoy the convenience of having The Sunday Post delivered as a digital ePaper straight to your smartphone, tablet or computer.
Subscribe for only £5.49 a month and enjoy all the benefits of the printed paper as a digital replica.
Subscribe