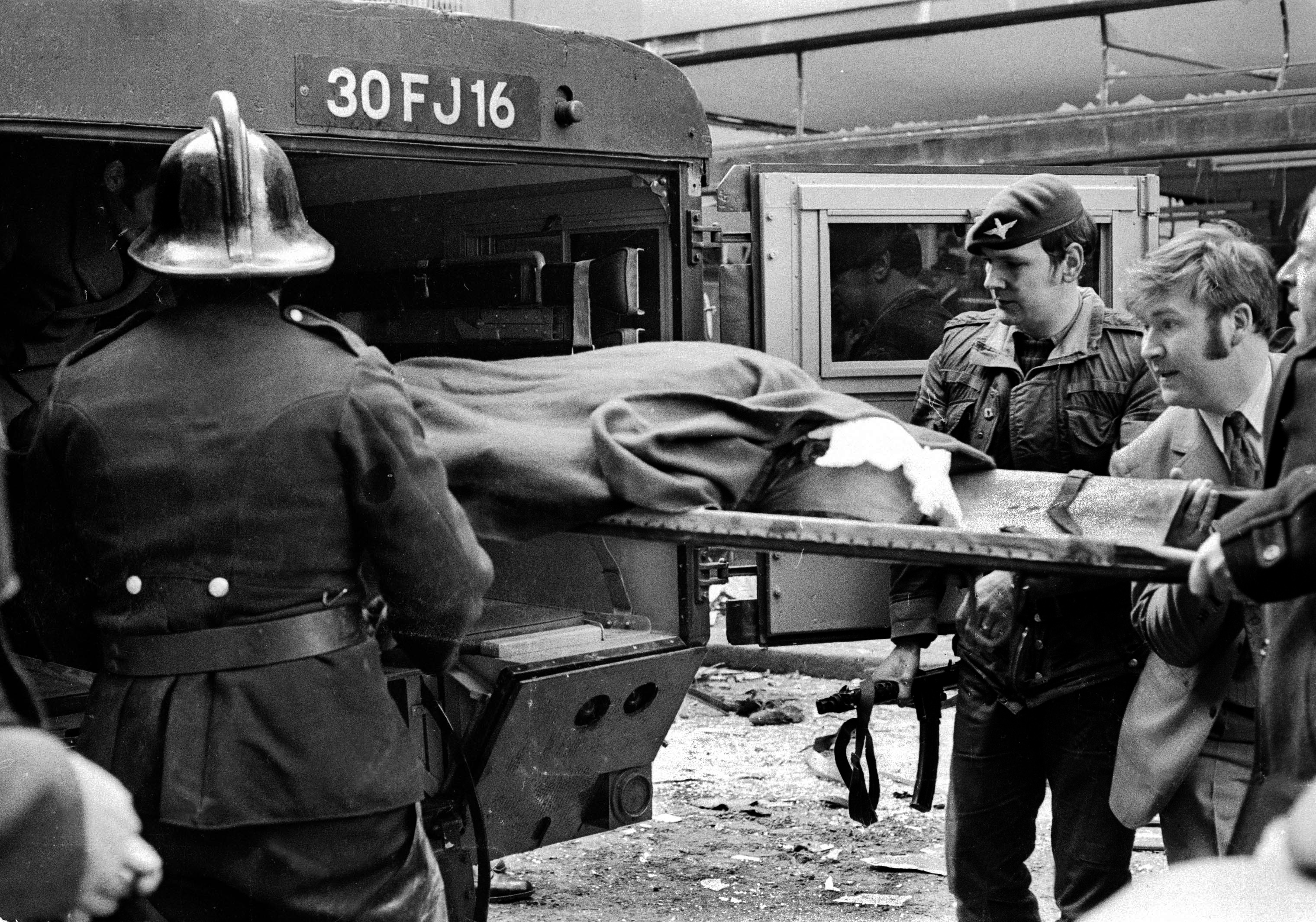 IT was March 20, 1972. It became one of the most harrowing days of Brian Allaway's life.
A firefighter in Belfast, he was on duty when the IRA detonated a car bomb in Lower Donegall Street, packed with shoppers, office workers and schoolchildren.
The explosion led to a huge fireball rolling down the street causing panes of glass to shatter and blow out onto the busy street. The explosion killed seven people and injured dozens more.
Mr Allaway said: "When we got there, a scene of absolute devastation confronted us.
"Victims were everywhere, they had blood pouring from wounds, some had their clothes blown off by the force of the explosion and many were just staggering around.
"Seven people died. We did what we could to help the living, make the locus and its surroundings safe and deal with the dead," said Allaway.
The retired firefighter, a recipient of the Queen's Fire Service Medal who lives in Edinburgh, has written Firefighters of Belfast: The Fire Service During the Troubles 1969 to 1994.
He believes the life-saving work of the fire service has been neglected in the official accounts of the Troubles.
He said: "They attended every incident without fear or favour, and when you look at the photographs of the time you always see the firefighters fighting fires or rescuing people.
"Time is moving on and sadly the people who delivered such a great service are passing away. In 20 years time there will be few, if any, of us left to tell the tale and if the stories aren't recorded they won't have happened."
Now 65, Mr Allaway joined Belfast Fire Brigade in 1969 at the age of 16, serving as a junior firefighter after failing to get an apprenticeship as a painter and decorator.
He served in Northern Ireland until 1994 when he transferred to Lothian and Borders Fire Brigade and was based in Edinburgh. In 2002, he was promoted to Firemaster and was the last Firemaster of Edinburgh, the title was changed to Chief Officer three years later.
His account of the Troubles is harrowing but compelling reading. Allaway and colleagues attended hundreds of incidents, including some of the bloodiest attacks inflicted by paramilitary groups.
Major incidents included a series of attacks on July 21, 1972, a day that became known as Bloody Friday after 20 bombs were detonated across Belfast in just one hour. Nine people were killed and 130 injured.
Another notorious attack by the IRA was the bombing of the Rose and Crown pub on May 2, 1974 when six men were killed and 11 people badly injured.
Mr Allaway said the front of the bar was completely blown out by the explosion and when his crew arrived people were still trapped inside.
He recalls seeing a charred human torso lying on the ground outside and digging people out with his bare hands.
Another atrocity came on May 28, 1976 after a bomb was planted in The Club Bar, where students were celebrating the end of exams. Two men died and 26 people were injured.
He also witnessed many acts of great courage by firefighters. He talked of how his watch manager, Victor McAllister, saved a woman's life after a UVF gun and bomb attack at the Bush Bar in Leeson Street.
Two men had alighted from a car and fired shots into the bar, before lobbing in a bomb. Six people were injured including an 88-year-old woman who lived next door. She was trapped under rubble in her hallway and McAllister put his life at risk to stay with the woman. So how did they cope in such circumstances?
"The coping mechanisms included the use of alcohol, horseplay and dark humour. For some reason adrenaline seemed to make you hungry and I remember coming back from difficult incidents, making the tea, toast and jam," he said.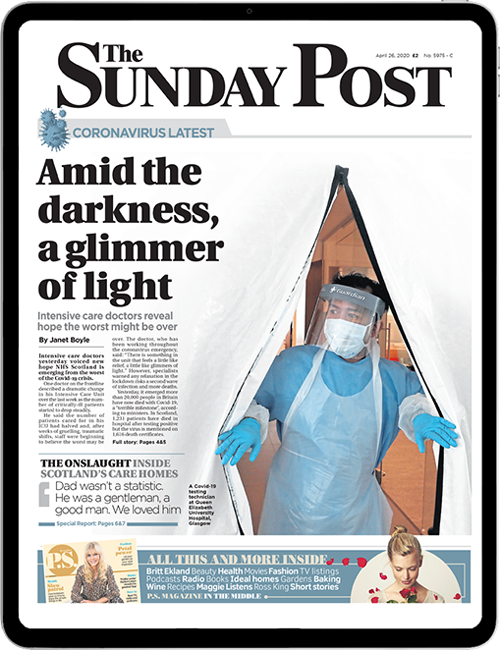 Enjoy the convenience of having The Sunday Post delivered as a digital ePaper straight to your smartphone, tablet or computer.
Subscribe for only £5.49 a month and enjoy all the benefits of the printed paper as a digital replica.
Subscribe