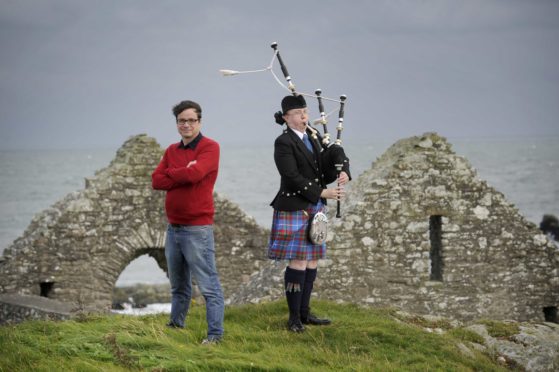 Wigtown Book Festival will kick off with a lone piper, a best-selling author and a world-premiere as the event goes online amid coronavirus restrictions.
This year's festival gets underway on Thursday, offering ten days of colourful online experiences that include conversations with leading authors, plus music, readings, poetry, film and even a whisky tasting.
An early highlight will be the premiere of Alexander McCall Smith and Tom Cunningham's new song cycle celebrating St Ninian and other early Scottish saints, Ninian's Gift.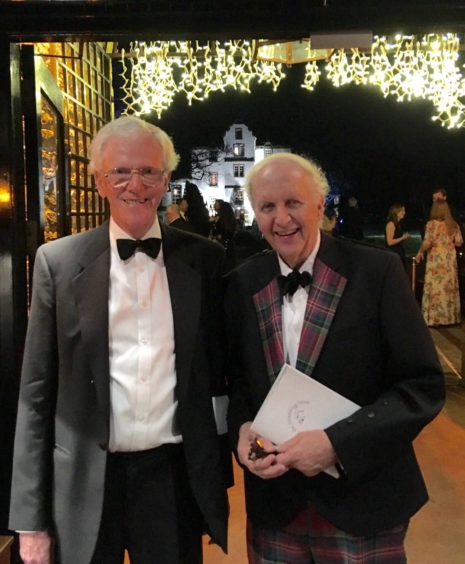 Its first performance will be introduced by the duo, before handing over to four singers taking on the a cappella song, which tells stories of early saints including Ninian, Mungo, Margaret and Columba. The author and composer will also take part in a live video discussion afterwards.
McCall Smith has always been intrigued by the heroic and sometimes strange stories of the deeds of saints like Ninian, who was reputed to have come to the area on a mission to convert the pagan Picts.
He said: "I have wanted to write something about the early saints for a long time. I have always been intrigued by the stories of these people who came here when Scotland was a dark and dangerous place, and who had the idea of spreading a message of light, love, kindness and forgiveness.
"If you were at the bottom of the social pile in those days, in a land dominated by warlords, this must have been a wonderful message to hear."
Ninian's Gift is the latest in a long line of collaborations in which McCall Smith has provided the words and Cunningham has created the music.
This work presented particular challenges as Covid-19 restrictions meant each of the singers had to record separately and there was no option for musical accompaniment. However, both its creators are delighted with the results.
McCall Smith said: "I really enjoy working with Tom and he has done a fantastic job – the singing is beautiful and there is such a warmth to the music."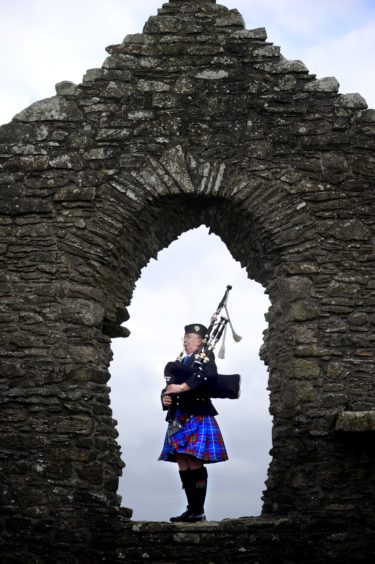 Cunningham, who is based in Edinburgh and whose recordings include The Okavango Macbeth, added that he loved the idea of collaborating on a work about Scottish saints from the moment it was first suggested.
He said: "I was born and brought up in Scotland and am a highly patriotic Scot. So anything that gives me the chance to celebrate the wonders of this country interests me greatly."
Organisers of the festival will strike a different tone with this year's launch.
Wigtown's opening is normally celebrated with a party and fireworks, but for 2020 will feature a lone piper standing close to where the main festival marquee normally stands – her music being streamed to audiences round the world.
The first day also features Wigtown's own Sunday Times bestselling author Shaun Bythell, known for his wry humour, who is talking about his latest work Seven Kinds of People You Find in Bookshops. This follows on from his much loved Diary of a Bookseller and Confessions of a Bookseller.
Adrian Turpin, Wigtown Book Festival artistic director, said: "This history of St Ninian is written into the landscape in Wigtownshire. We're thrilled to be given the first airing to a remarkable and moving piece of music that is both intensely local and universal in its appeal.
"This festival usually brings thousands of visitors to Wigtown. Clearly we can't do that at the moment but we aim to fly the flag for Scotland's Book Town, its businesses and its region across the world. The lone piper – replacing previous years' pipe band – marks the way in which all our lives have changed in 2020. But above all its a symbol of resilience – the show will go on and we aim to make it as engaging, challenging and uplifting as ever."
First Minister Nicola Sturgeon sent her best wishes for the festival Tweeting: "Good luck to the brilliant @WigtownBookFest – this year's festival may be a bit different but I'm sure it will be every bit as good as usual."
---
This year's Wigtown Book Festival runs from 24 September to 4 October. Events are free but donations are requested as part of a £20,000 fundraising drive to assure its future. For full details see www.wigtownbookfestival.com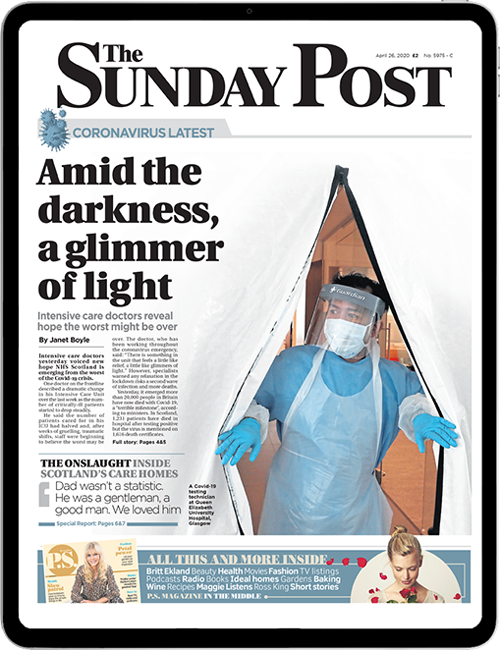 Enjoy the convenience of having The Sunday Post delivered as a digital ePaper straight to your smartphone, tablet or computer.
Subscribe for only £5.49 a month and enjoy all the benefits of the printed paper as a digital replica.
Subscribe