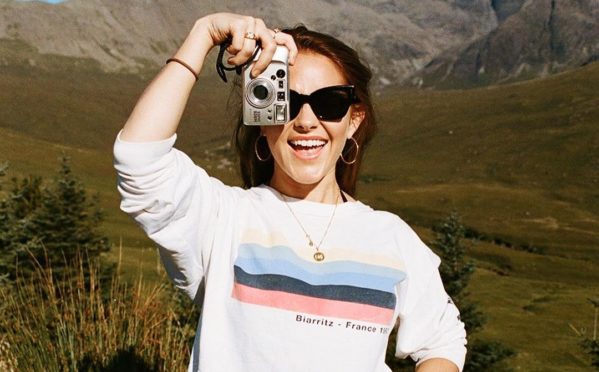 We all have our moments and, right now, it seems, it's Scotland's turn to enjoy some time in the spotlight.
Our spectacular scenery and wild landscapes are drawing fans from around the world to blogs, sites and streams showcasing our countryside. Bloggers writing about Scotland's wide open spaces are winning floods of new followers wanting to escape locked down lives even if only digitally.
Daniel Rae, co-founder of social media agency Hydrogen, said: "Instagram has for a long time been the social network where aspiration is a key driver in following accounts or hashtags. Fashion, cars, food and, arguably above all, travel, are common themes amongst popular Instagram accounts. With Covid-19, lockdown and travel restrictions hampering foreign travel, there's been a rise of content focused on staycations and short UK trips.
"And Scotland, with its unquestionable natural beauty, is the canvas to some of the most popular content."
Searches for holidays in Scotland increased 300% between March and July, while searches for holiday accommodation and rentals in Scotland grew 140% in the same timeframe.
"Anecdotally, we've seen an increase in Instagram posts featuring Scottish scenic photography and video from a wide range of influencers, which undoubtedly fuels people's desire to experience the more remote, scenic parts of Scotland over city break destinations like Edinburgh and Glasgow," Daniel said.
"Outlander has had a positive impact on Scotland as a tourism destination, but popular Scottish Instagrammers have, in their own right, helped fuel desire for a Scottish getaway for people across the UK with their own content.
"Popular Scottish accounts have featured stunning Scottish scenery in recent Instagram posts that have received hundreds of thousands of views."
Influencers have also become a regular part of Visit Scotland's marketing strategy, as a means of bringing stories to life. And Peter Irvine, author of Scotland The Best and Sunday Post columnists, says it comes as no surprise that influencers are "talking Scotland up".
"Scotland has so much to offer, but with festivals off this year people are starting to look at escaping north and exploring the Highlands, which have plenty of outdoor activities to try and stunning scenery. I would imagine people wanting not only to holiday here more, but, with working from home being the default for a while to come, some may even consider moving from Scottish cities out to the country for a more relaxed way of life."
---
Model Amy blogs about life and travel and has 138,000 followers on Instagram. Her posts about a recent staycation in Skye and Dornie have attracted huge attention.
"Since lockdown began all those many months ago, I've definitely noticed an increased interaction with content shot locally or with posts centred around Scottish staycations and day trips.
"I think over the months spent inside, unable to go very far, we all began to appreciate the scenery around us much more (I've lost count of the number of close-up photos I took of flowers on our daily walks).
"With Scotland right on your doorstep, it's so easy to say 'we'll explore it some more next year' and push it back – I know I've definitely been guilty of that over the years – but, with travel further afield still being quite an uncertain/scary prospect, there's been no time like the present to book a staycation.
"I truly believe Scotland's one of the most beautiful countries in the world and am very passionate about it, so it's been lovely to share some more of it over these last few months and to inspire people who live in the UK into perhaps booking a staycation of their own, or even just sharing a virtual slice of it with people who live farther afield.
"I find it's a real mix of people who interact with content based in Scotland – from those who have visited Scotland a few times in the past and would love to return, to those who've never been before but would love to
visit or those who hadn't really given Scotland a thought before and even those who used to live here but have since moved abroad, all with their own appreciation of Scotland – so it's been great to chat to different people about their own individual experiences.
"There's been a greater appreciation of the great outdoors and of nature since lockdown began, and what better place to experience that than in Scotland with its many varied landscapes!"
Neil has carved out a successful business promoting Scottish tourism and his Instagram account has 23,000 followers. Visits to his Twitter account are up 7% since lockdown began.
"I have definitely seen an increase in followers, although perhaps not as many as I usually would at this time of year, particularly with foreign tourism on hold. But there are certainly more Scots exploring Scotland, on day trips, long weekends and shorter staycations.
"There is a positive vibe to be found in Scotland. There's a lot to see and do, which international tourists pick up on but which we can be ignorant of when we live here day in and day out. We miss all the nooks and crannies.
"There's no doubt people are enchanted by Scotland and that's because it has so much to offer, from the history and the whisky to stunning scenery, coastlines and beaches. There are very few places in the world that can compete.
"Holidaymakers just have to look past the weather. There is no guarantee of sun, even in the height of summer.
"Given this pandemic, there may be an increase in people saying holidays aren't about sitting in the sun, it's more about having experiences you will never forget, like climbing a hill or wild swimming in freezing cold water. Whatever you are looking for, Scotland will have something that delivers. It's nice that people are appreciating Scotland more, and hopefully this is a sign of things to come.
"I think in the years to come we will see quite a few Scots hanging around for their holidays, maybe not necessarily for their big holiday but for smaller ones.
"The industry as a whole has taken a gigantic knock, but hopefully this spell of Scots holidaying at home can ride it through the storm."
Andrew, 44, has lived in Shetland all his life. He has always appreciated the isle's photographic appeal and, since buying a drone a few years ago, decided to
share the fruits of his hobby with the world through his Instagram page, Shetland_by_drone. His account has attracted an extra 500 followers in
the last six months.
"I bought my first drone about four years ago and found myself travelling all over Shetland, taking images of everything from fishing boats and derelict buildings to historic sites and well-known scenic spots. I had my own, personal Instagram page, but gradually found all the images I was downloading were drone shots rather than family pics or holidays, so I set up an Instagram account dedicated to drone photography and Shetland_by_drone was born.
"Two years on and I have a following of more than 4,000 people.
"I have noticed over the summer my following has definitely increased.
"People who have booked holidays here have instant access through so many different platforms on social media.
"#Shetland on Instagram gives you thousands of images which draw people in because they can see the beauty of the place at the click of a button. I get great feedback and many questions about the images I post, it's all good fun.
"Shetland is covered in natural beauty and you're never more than three miles from the sea. I also love the outdoors and climbing through the cliffs and hills. Shetland is a photographer's dream.
"Scotland has some of the best attractions in the world and Shetland has become a big part of that and the desire to visit these islands is growing.
"I wouldn't want to live – or take photos – anywhere else."
Scotland's most northern blogger Elizabeth has more than 40,000 followers across her website Elizabeth's Kitchen Diary, Instagram, Facebook and Twitter. She's primarily a food blogger but says traffic has tripled since she started documenting lockdown life on Shetland, from the stunning scenery to the best places to spot otters and orca whales.
"To be honest, I haven't posted much during lockdown. Well, certainly not much cookery. But traffic just skyrocketed, especially when I branched out to showing more of Shetland.
"When everything shut down, I found myself spending more time outdoors on long walks or bike rides exploring.
"While living here, I've always posted little bits about life on Shetland, the wildlife, the culture and the scenery, and people seem to love it – but there's been a definite spike in interest over the last few months.
"Unfortunately, my ad revenue crashed so I didn't make any money, but lockdown seemed to generate a lot of interest in my accounts.
"I came here from Nova Scotia in Canada 21 years ago, after watching the film Rob Roy, to do a bit of travelling and fell in love. I ended up staying, meeting my now ex-husband and having three children. And I love it so much I've never left.
"My blog posts are my version of living here. It's such a beautiful place and I think that really comes across.
"I've definitely noticed the island getting busier with tourists in recent weeks. We do get a lot of international tourists, but I think we are going to see a lot more Scots this year and in the years to come."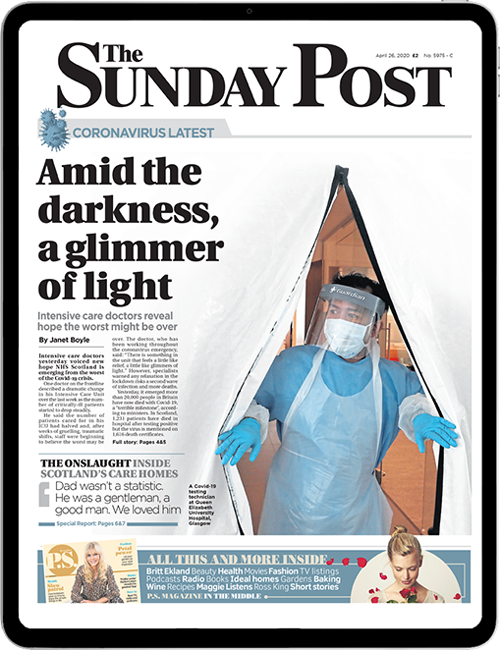 Enjoy the convenience of having The Sunday Post delivered as a digital ePaper straight to your smartphone, tablet or computer.
Subscribe for only £5.49 a month and enjoy all the benefits of the printed paper as a digital replica.
Subscribe