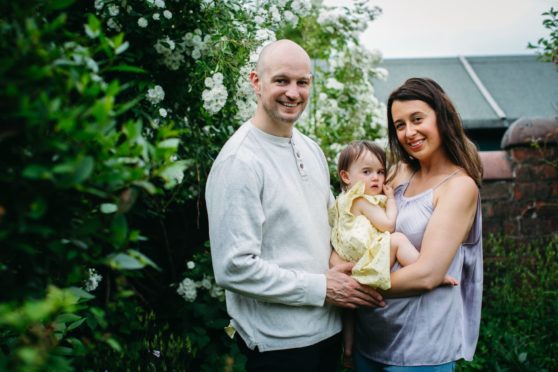 They've had the most turbulent first year imaginable but, experts say, babies born in lockdown are bouncing back.
From masks and social distancing to cancelled baby classes and a lack of contact with little friends, there was concern for babies born during the pandemic, dubbed the quaranteenies.
But experts believe, while the long-term impact of the Covid crisis on the youngest generation is still to be assessed, this is the perfect time for babies to show just how resilient they can be.
Today, we return to visit two babies we first met a year ago to see how they, and their mums and dads, are doing.
Meanwhile, Kirstie Anderson of Early Years Scotland is positive babies will make up for lost time now that coronavirus restrictions are easing.
"There's no doubt that babies born in lockdown have missed out," said Anderson. "It's too soon to tell about long-term impact. However, socially there is likely to have been an effect as babies born over the last year won't have seen as many people. Some babies might not be at the stage they would be but they will catch up."
Baby classes, Anderson explained, were a key part of early-years development: "People think the babies are so young that these classes are just a social thing for mums, but the truth is babies get so much out of them. It's not just peer to peer social development, but language and communication skills, physical development and fine motor skills, too.
"Singing songs and hearing stories and playing are all part of early learning. As is seeing other babies. Babies learn from other babies. If one picks up a toy, another will do the same. If a baby makes a noise, others will copy. They learn from each other's facial expressions, too. Babies might not look like they are taking much in but they take everything in."
Socialising, she said, was vitally important for new mums. "These groups are where mums pick up tips and advice – and realise that when their baby isn't sleeping or eating well, that they are not alone. This helps relieve feels of anxiety and isolation."
However, Anderson, whose son Zak turns one next month, says we should see a turnaround with rules relaxing to allow parents – and babies – to socialise more: "Baby classes have started to open up and they can now spend time with their families. And many babies will start at nursery with their parents due back to work, which will all help."
---
We've tried to have as normal a year as possible but it's been tricky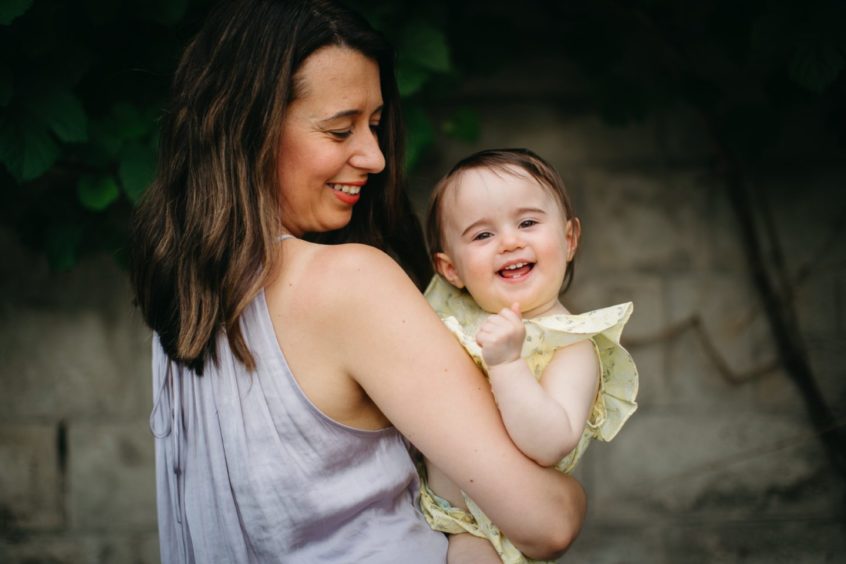 Primary school teacher Claire Crombie, 32, and husband Neil, 36, a construction worker, of Glasgow were determined to make the most of their first year with baby Alice despite the pressures of lockdown.
Claire said: "I am loving being a mum. It's been tough at times but I'm really enjoying it.
"My maternity leave hasn't been normal by any stretch of the imagination but I'm back at work now and, in hindsight, we actually haven't had too bad a year. In fact, it's been great. I went back to work full-time in April after Alice turned one and, while I thought the first year was a bit of a whirlwind, life has got a little crazier.
"It's full-on working five days a week and being a mum.
"I feel like I get to the weekend and because I am not with Alice for most of the week, I don't know her routine any more. She has changed so much, even in just a few months.
"I am looking forward to having the summer off and getting to spend time with her again.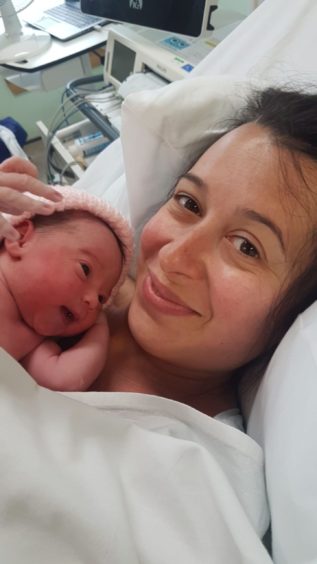 "We were so spoiled with it being just us on mat leave, it was a bit of a wrench going back to work. The early days already feel like a distant memory. Alice was born on April 22, just a few weeks into lockdown and at the time it was very stressful as nobody really knew what was going on. I remember thinking, 'At least in a few months it will all be over and I will get some normal maternity leave'.
"In the beginning, it was intense but luckily Neil got six weeks off on furlough. I thought it was an awful time to have a baby, but now I realise it was actually a nice time.
"Alice got to spend a lot of time with Neil and so did I. For a while in the beginning, it was just the three of us. In hospital, not having visitors was hard but I formed a friendship with another mum, and we're still in touch.
"We did stick to the rules but it was a lot to ask of new mums not to have contact with their families and relatives.
"We did video calls and distance walks outside so people could still see Alice. We tried to keep within the rules but it reached a point where I needed help and Neil needed help, so we did see family possibly a little earlier than we should have. Everyone isolated and then my parents came with face masks and gloves on.
"There's no doubt about it that we missed out on baby groups. We did some Zoom classes, like baby massage, Gymboree and mummy and baby yoga.
"I ended up stopping after a few months because it clearly wasn't the same. I would rather go for a walk outside with a friend and actually engage with someone rather than be staring at a computer for something I was paying for that felt so detached.
"We did Buggy Fit and I am so glad I signed up for that. It felt very normal. But when it moved online after Christmas, I gave up on that as well.
"It's the social aspect really. Baby groups are where your child meets other babies and you meet other mums going through the same experience – and you share all that.
"We did some walking groups in the local park with some other mums. It involved a lot of takeaway coffees but it was so lovely to find people I had something in common with.
"I have tried to have as normal a year as possible. It's been a difficult year to have a baby, but it has been a difficult year for everyone.
"I think in pre-baby life, I would have been tearing my hair out not being able to do things like go to the pub or out for dinner or on holiday. So Alice probably came at the right time.
"She's made it a brilliant year."
Oh, baby, it's odd outside: Maternity experts on how it is at home for Scotland's lockdown newborns
---
Masks don't faze our happy, sociable little girl. You'd never know she's a lockdown baby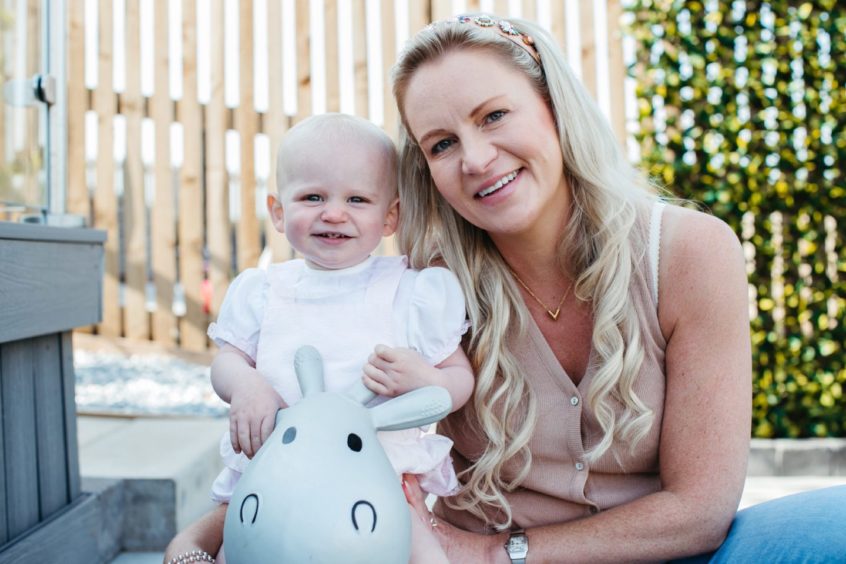 Project manager Laura McCormack, 37, and partner Robert Scott, 54, a construction worker, from Bothwell, Lanarkshire, are loving being parents to baby Ella Rose who is now 14 months old.
Laura said: "It's certainly not the year I had planned when I found out I was pregnant, but there have been loads of good points as well.
"I thought we would have been at loads of baby classes, taking Ella Rose on her first holiday and being out and about all the time.
"Instead, we've spent the best part of the time in the house. But you wouldn't think she was a lockdown baby. It hasn't impacted her from a personality point of view. She's a really happy, outgoing and social baby. She's been walking since 10 months and she's nearly talking. She's wild, but a good wild!
"She's not fazed by masks at all. I think she will find it quite strange when people aren't wearing them.
"One big downside is that she has really missed out on meeting other babies and making a little circle of friends.
"Usually this would happen at baby groups and classes but we didn't get to many. We only got to a handful, and then everything closed down at Christmas again.
"Most of my friends have kids, but they're a bit older than Ella Rose so she hasn't really spent much time around other babies. That's what was so good about the classes, giving her a wee bit of interaction with babies the same age.
"I've done everything I can to make sure she gets experience of being around other children.
"We did try garden picnics and playdates at the park, but most of the children she has met have been older. When she does see babies, she gets excited and grabs at them.
"She just wants to play but you can tell she doesn't quite have all the skills she would have had if she had been going to regular classes and interacting with babies. Just last week, we started settling-in sessions at nursery. I'm back at work now but we really don't need nursery for childcare as my mum helps a lot. But we feel she needs it for the social side.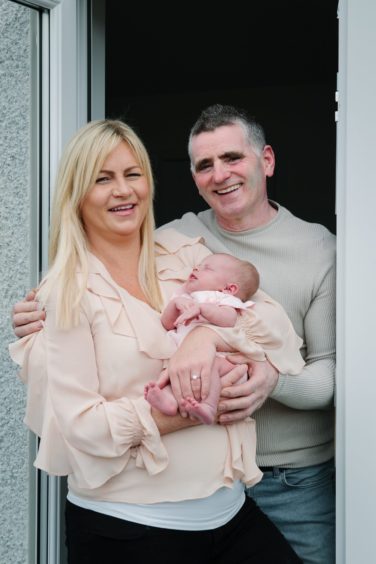 "One of the big advantages of lockdown has been the amount of time she has spent with her dad that she otherwise wouldn't have had. Robert works in the building trade so he was off a lot of the first lockdown. It meant he built up a real connection with Ella Rose because he had an extra four or five months with her.
"Ella Rose has a big brother Mark, 31, who doesnt live with us and, because of the restrictions, they didn't get to spend as much time together in the beginning as any of us would have liked. They didn't get that early bonding time but thankfully have an amazing relationship now.
"As a first-time mum, I have felt a real lack of support. I was so scared at the start. Everything was so up in the air and we hardly saw any midwives or health visitors. I felt the support element was missing for me. But I suppose I don't have anything to compare it with.
"But it hasn't done us any harm. All my friends have kids so it isn't too alien to me and there's always someone I can ask.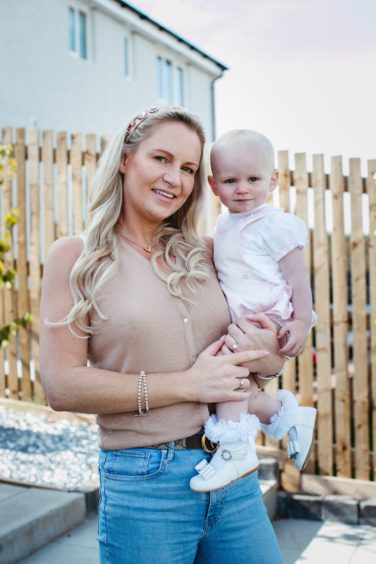 "We've managed just fine and made it to Ella Rose's first birthday and the end of maternity leave. I'm back at work now and the sad thing is that everything is starting to open up but I'm not free to do things with her. It's bittersweet.
"Now, we want to get married and make our little family official – but that's proving a little chaotic. We had planned it for March then moved it to October. Now we've moved it forward to August, with a big reception at a later date. We just want to move on past this year."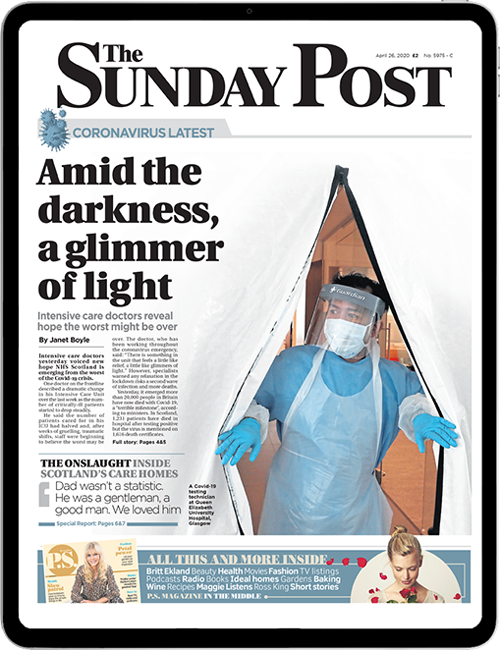 Enjoy the convenience of having The Sunday Post delivered as a digital ePaper straight to your smartphone, tablet or computer.
Subscribe for only £5.49 a month and enjoy all the benefits of the printed paper as a digital replica.
Subscribe