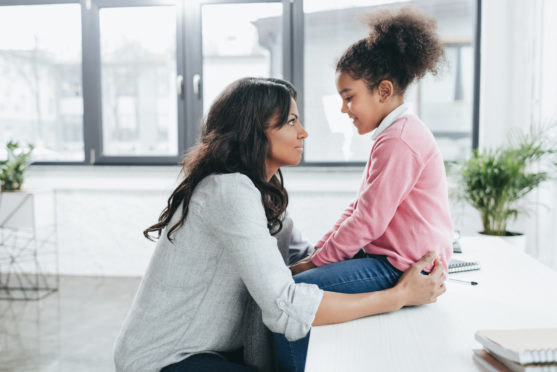 The Sunday Post's resident agony aunt, Maggie Clayton, is here to answer our readers' coronavirus worries. Here, she advises a mum on coping with the "new normal" as Scotland moves out of lockdown.
Dear Maggie
I am a wife and mum in my mid-40s. The past months of lockdown were challenging as I tried to cope with work, family life and making sure my in-laws and my own parents were safe and well. I did their shopping for them because they found it confusing and anxious to queue to get into a shop and they aren't into buying online.
It's good news that life is hopefully going to get back to normal soon – but there is a part of me that worries what the new normal will be like. I'm a bit anxious that I'll do something wrong and put myself or anyone else at risk.
Can you give me any advice on how to handle this new stage in our lives as we return to our familiar routines?
Maggie Says
I'd start by taking a good look at what life in lockdown has taught you. Sadly for many people it has been a devastating time if they've lost someone they love. For others it has taught them to value what they have – most especially our family, friends, colleagues and neighbours.
It seems you are in the latter category. Your family must be very important to you, as you diligently ensured your parents and in-laws had everything they needed during lockdown.
As we move out of lockdown and all its constraints, it's understandable that you are worried about the new normal. Surviving coronavirus, however, has taught us to know ourselves a little bit better.
One of the most touching things of this pandemic period has been the warm-hearted gestures of love and support all over the country, from people clapping their thanks in their garden, standing in the street to cheer, and putting rainbows in their windows to show their appreciation to the heroes of the NHS who have seen us through this pandemic with courage and compassion.
I don't know about you, but I hope that just maybe this experience we have lived through may just open our minds and hearts a little bit and help us to get a sense of proportion about what matters and what doesn't. It's a cliche to say it, but every cloud has a silver lining.
So I can't afford a foreign holiday this year, you might think – but, hey, you don't have to worry about whether your plane will be flying or if the destination is closed.
Your boss makes a fuss about the way you do something? Think positively – she wants to bring out the best in you.
That member of your family makes a catty comment about your housekeeping skills/cooking/ the books you read/the clothes you wear? Maybe she wishes she had your easy-going attitude to life.
Your husband has a knack of pointing out your failings rather than praising your attributes?
Don't waste your time trying to explain why you really needed to buy that dress which makes you look slimmer or that gadget for the kitchen which will revolutionise your cooking. Would he like to try out your new steak recipe this evening to celebrate?
Let's face it, post-pandemic we all deserve treats. Life goes on and, remember, you're allowed to enjoy yourself. I know you are concerned but try not to worry too much about what this next stage holds in store.
Let's enjoy things as much as possible while still following all the rules which remain in place to keep us safe.
We've come through tough times but with a spoonful of common sense, a sprinkling of courage and hope in our hearts, the good times lie ahead.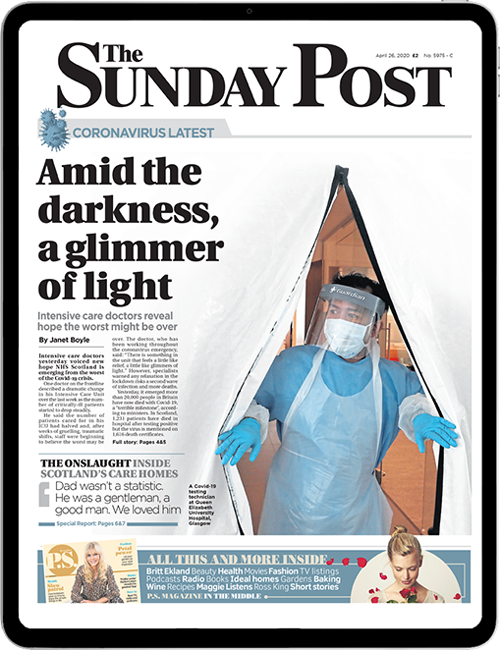 Enjoy the convenience of having The Sunday Post delivered as a digital ePaper straight to your smartphone, tablet or computer.
Subscribe for only £5.49 a month and enjoy all the benefits of the printed paper as a digital replica.
Subscribe