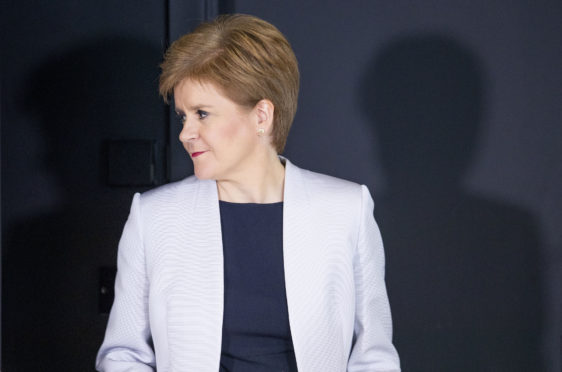 Nicola Sturgeon has announced what Scots will be able to do as lockdown restrictions see a slight easing from tomorrow.
The First Minister outlined what she described as "careful but cautious" changes to the regulations that have now been in place for ten weeks.
She thanked the Scottish public for their compliance, adding that the downward trend in the virus was now "sustained and unmistakable".
The R number remains between o.7 and 1, she said, although it is not clear how low it is.
Ms Sturgeon said there were 19,000 infectious cases of the virus as of last week.
Although admitting she was "a bit nervous" about the "limited changes" to lockdown perhaps leading to a "greater change in reality", the First Minister said her confidence in the move to phase one was boosted by the initiation of the Test and Protect scheme in Scotland.
Under the scheme, those who are symptomatic will be tested and their contacts traced should they have the virus.
The First Minister also said people will be able to help to stop the spread of the virus by continuing to social distance.
She added: "Test and Protect will be a crucial part of our efforts to control this virus in the weeks ahead, but it will not do it on its own."
The use of face coverings, social distancing and hand washing, the First Minister said, will remain key to tackling the spread of the virus.
For many, the most important change will be the ability to see friends and family from other households, albeit subject to social distancing measures.
From tomorrow Scots would be able to spend time outside with members of one other household.
The First Minister asked that the number of people together between the two households should not exceed a maximum of eight people, along with asking that meetings do not take place with a different household in the same day.
She said: "I know how much all of you, all of us, will be looking forward to seeing family and friends for the first time in a while, but how we do this will be vital.
"Before you meet up with people from another household, you should stop, think, read the guidance and make sure you're protecting yourself and others.
"In particular, you must stay outdoors and stay two metres away from people from the other household – that is crucial."
The First Minister told those who had been asked to shield for 12 weeks due to an underlying health condition that they have "not been forgotten", adding that measures were being drawn up to move to "less of a blanket approach" that reflects the circumstances of the individual.
While the regulations are being eased, Ms Sturgeon insisted that the "stay at home" message remains in place for the most part.
Ms Sturgeon said "we have all waited a long time for this" as she implored the public to follow the guidance.
She said: "Be respectful of each other's space and make sure that things still feel different to normal.
"Above all, remember that each individual decision that we take will affect the safety and the wellbeing of everyone.
"Make sure that love, kindness and solidarity continue to be our guiding principles."
---
What you will be able to do from tomorrow
Meeting others
These are the new rules for meeting up with friends and family, as Scotland's lockdown is eased
A household can meet another household as long as it is outdoors.
This could be in a park or a garden, but groups must remain 2 metres apart, maintain hygiene and must not touch shared hard surfaces.
Ms Sturgeon gave the example of a barbecue. Each household would have to have its own set of cutlery, plates etc.
People should bear in mind that they should not go indoors at another household, for example to use a bathroom.
There is no limit to the amount of households you can meet in total, just not more than one at a time and a maximum of one per day.
The total number of people in one meeting should not exceed eight.
These guidelines are not in law but are, at the moment, "advice".
Ms Sturgeon urged everyone to consult government guidance online before meeting anyone outwith their household.
Outdoor activities
Non-contact leisure can go ahead, including bowls, fishing, golf and tennis. Social distancing and hygiene measures must be in place.
People will be able to sit and sunbathe in parks and open areas, again maintaining distance from each other.
You can travel to a location near your local community for recreation purposes.
Ms Sturgeon said that people should use their judgement, for example leaving an area if it is too crowded.
Travel shouldn't be further than five miles – not law but "strong advice" and should not be to an island community.
Ms Sturgeon said: "We simply don't want, in this phase, large numbers of people at tourist hotspots or beauty spots. Crowds of people, even if they're trying to social distance, bring more risk than we judge is acceptable at this point."
Public transport should be avoided, and those using it for essential travel should wear a face covering.
Schools and childcare
Schools will be open to teachers and other staff from June 1. 
This is ahead of a return for children in a blended form of in-school and home learning from August 11.
From June 8, a larger number of children will be able to receive childcare, including those who have parents that are essential workers.
Business and economy
Outdoor work that had been put on hold can resume subject to social distancing.
The construction industry can begin site preparation on their own phase one return plan.
Garden centres, drive-thru food outlets and recycling centres will be able to open.
Non-essential shops will remain closed.
Businesses are encouraged to keep staff working from home.
---
Follow live updates on the pandemic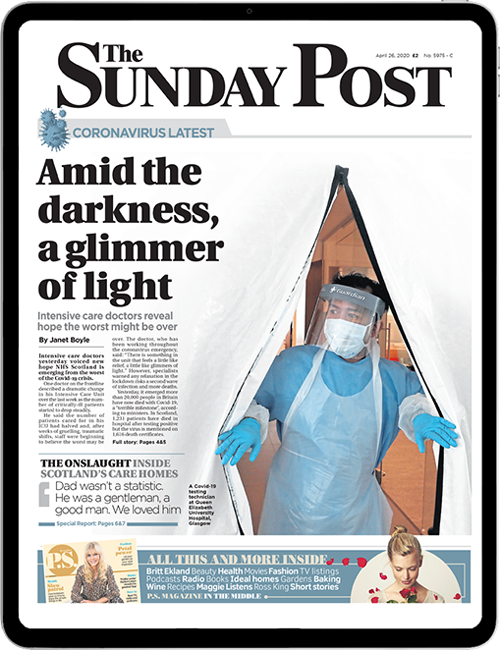 Enjoy the convenience of having The Sunday Post delivered as a digital ePaper straight to your smartphone, tablet or computer.
Subscribe for only £5.49 a month and enjoy all the benefits of the printed paper as a digital replica.
Subscribe