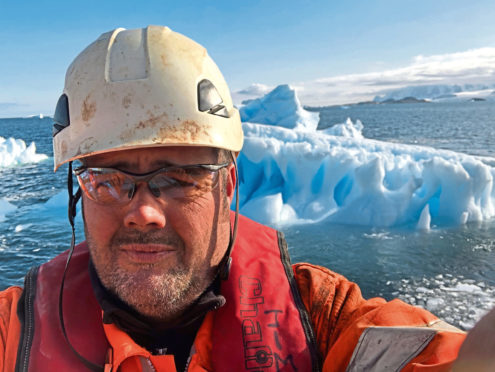 A shipyard worker who was trapped in Antarctica during the Covid pandemic has told of his shock at returning to a country in lockdown.
David Simm was part of the workforce which built a new polar dock for the SS Sir David Attenborough research ship and its mini yellow submarine Boaty McBoatface.
After his team's six-month project finished they were scheduled to be flown home. But lockdown forced airports to close down as international barriers on travel were put into force.
The workers were stuck on the frozen continent as winter was approaching, with its -70C temperatures. It meant the British Antarctic Survey (BAS), which runs the UK's most southerly base, had to ship them home on a 20-day voyage aboard a luxury cruise ship.
Now home, David finds himself queuing at supermarkets wearing a face mask, and admits: "I feel like I have landed on another planet. It all unfolded when I was living on one of the most remote parts of the world that has remained Covid free."
Also on the liner was fellow Scot Mike Brian, BAS station leader. The pair left Antarctica in early May and travelled back on the luxury liner, Hebridean Sky.
After he arrived in Portsmouth, Mike said: "The first emotions are relief and excitement about being home but there is definitely a level of apprehension on board. You know people are very keenly aware of the fact that we are coming back to a UK that is not the same as the UK we left in November in most cases.
"Nothing can take away from the fact that we are going to be reunited with friends, family and loved ones, but we do realise that has to be done within the confines of social distancing."
David, 46, from Lhanbryde, Moray, added: "At first we wondered how we would get back home. Then when we were told that a luxury cruise liner was on the way a cheer went up."
When the ship refuelled at the Canary Island of Las Palmas, they couldn't step ashore for fear of contracting Covid. "We had heard from the news coming back from Scotland how many had died and that the country was in lockdown. It had spread worldwide in the time in the time we had spent in Antarctica."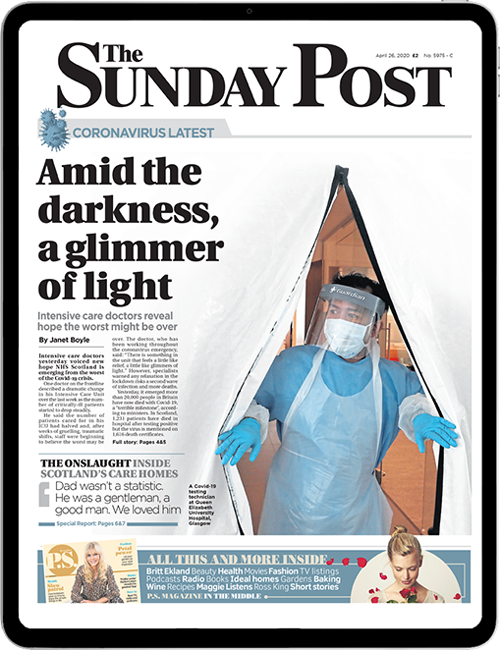 Enjoy the convenience of having The Sunday Post delivered as a digital ePaper straight to your smartphone, tablet or computer.
Subscribe for only £5.49 a month and enjoy all the benefits of the printed paper as a digital replica.
Subscribe