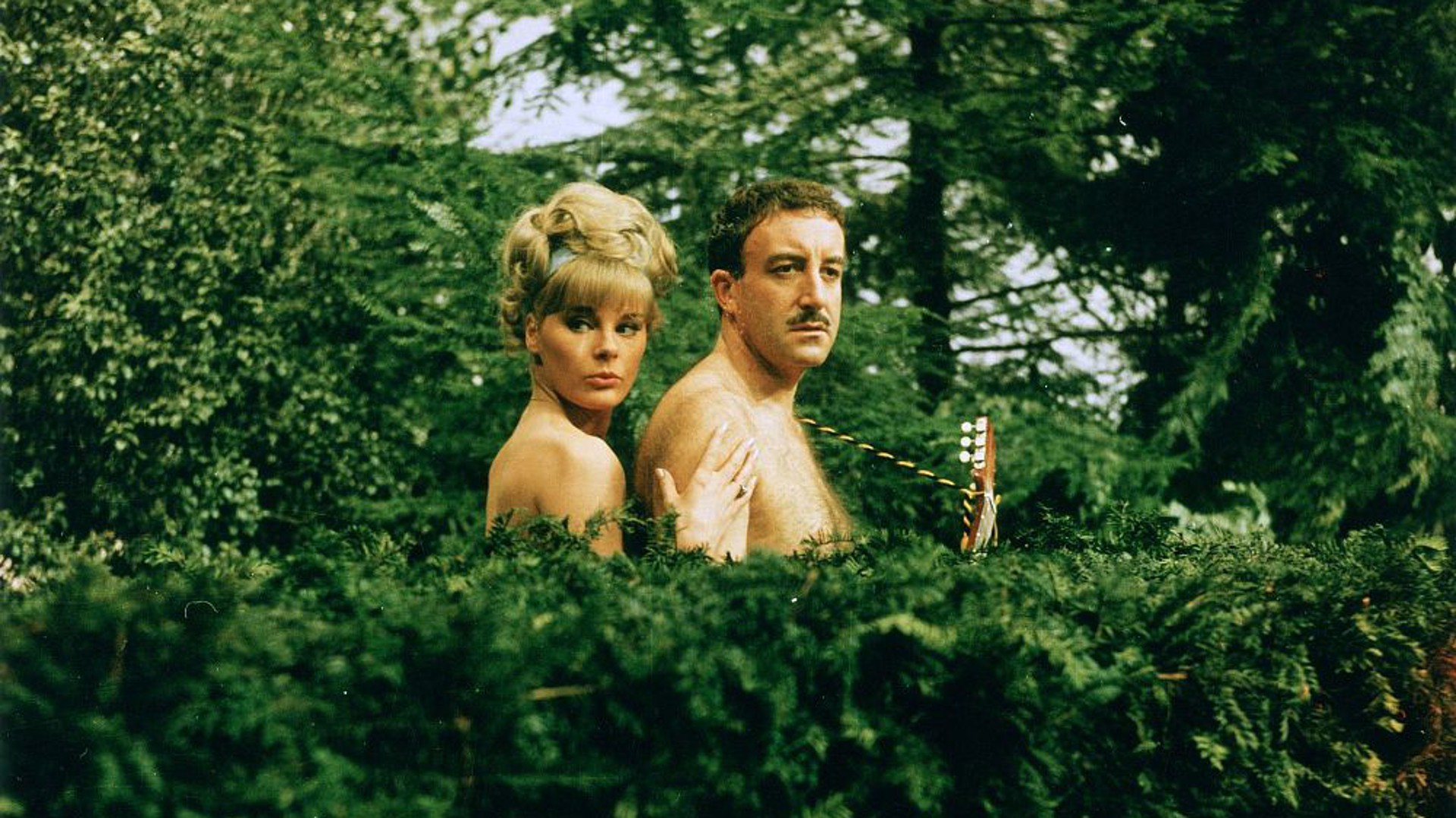 IT will be a rare opportunity to discover the naked truth about Scotland's only nudist colony.
For the first time, visitors will be welcomed by naturist islanders in Loch Lomond on Doors Open Day when famous and historic buildings reveal their secrets.
The Scottish Outdoor Club, based on the loch's Inchmurrin Island is celebrating its 80th anniversary and is offering curious members of the public an opportunity to look around the 11-acre site in an attempt to attract new members.
Teena Gould, the social convener of the club, said the organisation was delighted to be included in the event after being approved last week.
She said: "We are over the moon that a few ramshackle huts in Loch Lomond has joined an illustrious list of cathedrals and city halls that will be open to the public for free.
"At first it was a bit of a pipe dream but when I started to look at the criteria, I was convinced we were suited.
"We ticked the boxes on cultural significance, the fact we were not usually accessible to the public and that it would be free during the event."
The club – set up on Fenwick Moor in Ayrshire – has suffered a decline in membership in recent years and now has just 15 hardy souls who spend weekends on the island between April and September.
But a new management structure as well as some fresh blood has convinced Teena the club is at the "beginning of a resurgence".
She said: "At the club's height there were 30 families using 30 chalets all throughout the summer but things have changed – older members have died and younger members have moved away and not been replaced.
"But we are getting new members – I only joined two years ago and bought my own chalet last month.
"And we've got a new secretary and treasurer this year who are both bringing fresh ideas about how we can get people to join."
As well as signing up to the Doors Open Days, the club has planned a host of events throughout its 80th year including a Clothed and Curious midweek event. Accommodation at the site includes 15 useable chalets and a two-bedroom bungalow known as the clubhouse, which has a fitted kitchen, toilet and electric shower.
There is also a wood-burning sauna, sports and picnic area, which are all guarded by a woodland perimeter.
"Our privacy is important to us," said Ms Gould.
"You don't rip off your clothes at the gate and leave them there for the weekend.
"It's not like that. You can wear as much or as little as you are comfortable with. Sadly, the Scottish summer and midgies don't allow you to be naked all the time anyway.
"You can come up sometimes and spend the whole weekend clothed because of the weather."
She said new members were vetted to see if they fitted in with the community and they had not yet decided if members would be naked when welcoming visitors for the Doors Open Days event.
But she said there would be an opportunity for those coming to the event to take part in a naked sauna.
She added members of the Scottish Outdoor Club were not exhibitionists but enjoyed nature with some using their chalets – which you can buy the lease of for around £500 – as a retreat.
She said: "I got into it very gradually over many years.
I started going to a local swimming pool where they do naked swims and then started meeting people. It's not about exhibitionism. It's about being close to nature and feeling at one with the environment.
When you join there's no pressure to get naked immediately. It's whatever you're comfortable with.
"It's a very communal club and we have people from a wide variety of backgrounds. But being naked is a great leveller – underneath all the clothes and trappings of wealth we are all just the same."
Doors Open Days is Scotland's largest free annual architectural event, and takes place in September.
Backed by the EU, buildings opened in previous years include cathedrals, town halls, prisons, lighthouses and BBC Scotland HQ. It is coordinated nationally by the Scottish Civic Trust.