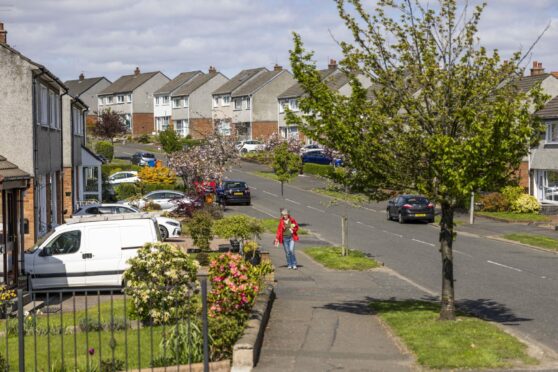 In Bearsden South last week, voters were talking less about potholes in the streets than parties in Downing Street.
Boris Johnson's lockdown-bursting gatherings were repeatedly raised in the ward on the western outskirts of Glasgow.
The elections on Thursday will decide who will run Scotland's local services but national concerns – the soaring cost of living, Partygate and Scottish independence – seemed to be at the forefront of voters' thinking.
Fishmonger Matthew Robinson, 26, says: "I am open to options, but definitely will not be voting for the Conservatives because of Partygate," while Julia Corry, 56, a director of a building company, said: "I would never vote for the Conservatives for anything, and for these elections I will absolutely vote for Labour."
Meanwhile, the constitution is on the mind of John Peffers, 63, a shop manager: "I am worried about how the SNP are going to finance independence, and I am worried they'll do it by taxing the regular man. The money has to come from somewhere."
He is also worried about NHS waiting times, adding: "The current state of the NHS needs fixing. I have problems with my hands and saw the doctor in November. I have had to wait to see the dermatologist in May."
The ward is part of East Dunbartonshire, a council area which, despite being relatively affluent, still has pockets of deprivation, with 8% of children living in low-income families. The council is run by a Conservative and Lib Dem coalition after an SNP minority administration resigned in 2017 six months after an election.
The council leaders, Conservative Andrew Polson and Lib Dem Vaughan Moody, are both standing for election. The ward has three council seats, won in 2017 by the Lib Dems, Conservatives and SNP.
Opinions polls suggest the SNP is set to return a record number of councillors in Scotland and Labour could overtake the Conservatives to become the country's second-largest party at council level.
But here Labour faces an uphill challenge, losing a seat in 2017 and coming fifth with just over 10% of first preference votes. Labour's candidate is retired high education administrator Lorna Dougall, who insists pavement improvements and tackling potholes, not national issues, come up on the doorsteps. She said: "Just this morning I met a lady who walks with a stick and was walking on the road because pavements are so bad.
"Something needs to be done and every party is saying that."
But she also said the soaring cost of living is a major concern. "Not all areas of Bearsden South are affluent," she said. "There are some people who don't know how they are going to eat and heat their homes.
"Other people are talking about the rateable value of their houses, with rates reasonably high in this area, and asking if they can continue to stay in their home or downsize because they can't afford to keep their home."
Dougall said that for some residents their property is their only asset. She said: "They don't necessarily have cash, so if bills go up they don't have the ready money to buy what they need without selling their asset, which is the family home."
The SNP won one of the three seats in 2017, coming third in first preference votes with a 18% share. SNP candidate Ian Gallagher said: "We are finding on the doorsteps the biggest issues coming up is the cost of living crisis and locally the roads and pavements.
"Independence is mentioned but the good thing about these local elections is to ensure we send a message to Boris Johnson that we demand real action on the cost of living crisis."
Council joint leader and Conservative candidate Andrew Polson topped the Bearsden South ward in 2017 with 28% of first preference votes. He said this election had "sadly" become more about national issues than local ones. He said: "We weren't hearing it during the lockdown because the First Minister was doing quite well, but there is an anti-Nicola Sturgeon feeling with the ferries scandal and the gender recognition issue.
"There has been no Conservative voter on the doorstep who has been particularly angry with Partygate and Boris. They're more anti-Nicola Sturgeon."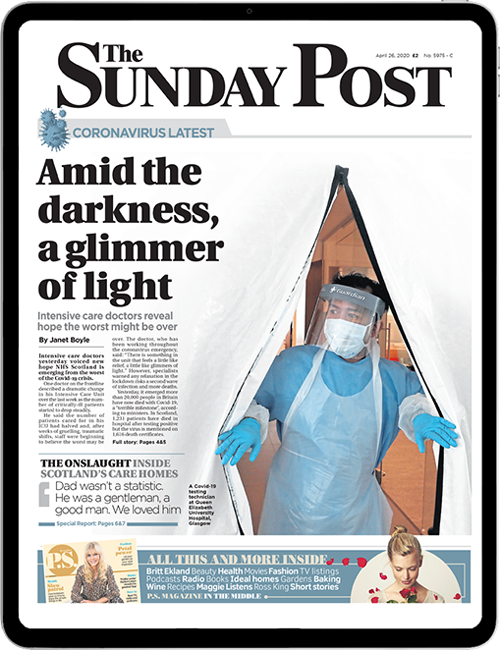 Enjoy the convenience of having The Sunday Post delivered as a digital ePaper straight to your smartphone, tablet or computer.
Subscribe for only £5.49 a month and enjoy all the benefits of the printed paper as a digital replica.
Subscribe