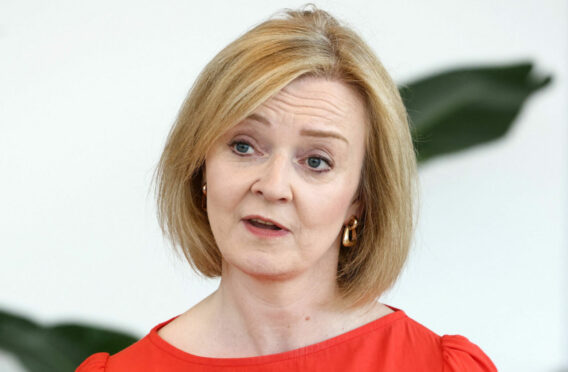 Tory leadership hopeful Liz Truss has been criticised for labelling Nicola Sturgeon an "attention-seeker" who is best ignored.
At a hustings on Monday broadcast on Sky News, the Foreign Secretary took aim at the First Minister over her calls for a second independence referendum, rejecting the idea of another vote if she makes it to No. 10.
"I feel like I'm a child of the Union," she said. "I really believe we are a family and we are better together.
"I think the best thing to do with Nicola Sturgeon is ignore her. She's an attention-seeker, that's what she is."
Truss added: "What we need to do is show the people of Scotland, Northern Ireland and Wales what we're delivering for them and making sure that all of our Government policies apply right across the United Kingdom."
"No, no, no" to another Scottish independence referendum says Conservative leadership candidate Liz Truss, calling Scotland's First Minister Nicola Sturgeon "an attention seeker" and saying the 'best thing to do is to ignore her'.

📺 Sky 501 and YouTube pic.twitter.com/Auz31KakB0

— Sky News (@SkyNews) August 1, 2022
The personal attack on the First Minister was continued by Truss's ally, Jacob Rees-Mogg, who said the SNP leader is "always moaning".
Deputy First Minister John Swinney said the comments made by Truss were "deeply troubling and concerning".
He told the BBC's Good Morning Scotland programme that people in Scotland, regardless of political opinion, will be "really concerned, and in many cases, insulted".
He added: "Nicola Sturgeon has far more democratic legitimacy than Liz Truss is going to have if she becomes the prime minister, and I think Liz Truss has absolutely no right or foundation to make these remarks.
"The unionist campaigners suggest Scotland should be at the heart of the United Kingdom, and how Scotland can be expected to be at the heart of the UK when the democratically elected leader of our country is, in the view of the person most likely to be the next prime minister of the UK, somebody that should be ignored is completely and utterly unacceptable.
"I think Liz Truss has fundamentally, with one, silly, intemperate intervention, fundamentally undermined the argument she tries to put forward: that Scotland, somehow, can be fairly and well treated at the heart of the United Kingdom."
Paisley residents: 'Liz Truss might have lived here but she doesn't understand here'
Scottish Health Secretary Humza Yousaf said Truss' comments were "petty jibes" – but warned that the Tory leadership hopeful is carrying out an "all-out assault on devolution".
"Stating that all UK Government policy should apply in Scotland, from the party that hasn't ruled out including the NHS in future trade deals, should concern us all," he said.
SNP MP Chris Law said Truss' performance was a display of "utter contempt from the future PM".
Scottish Conservative MSP Murdo Fraser, however, said people should "ignore the manufactured outrage" towards Truss.
He told the BBC that Sturgeon "does not speak for the Scottish majority" on the topic of independence.
"Let's just remember that, according to polling, barely a third, if that, of the Scottish population support an independence referendum on the timescale being proposed by Nicola Sturgeon," he said, adding that Truss "is far more in tune with the majority of Scottish opinion" on the matter.
He said Truss has had a "very strong campaign" and he has been "very impressed with her core messages".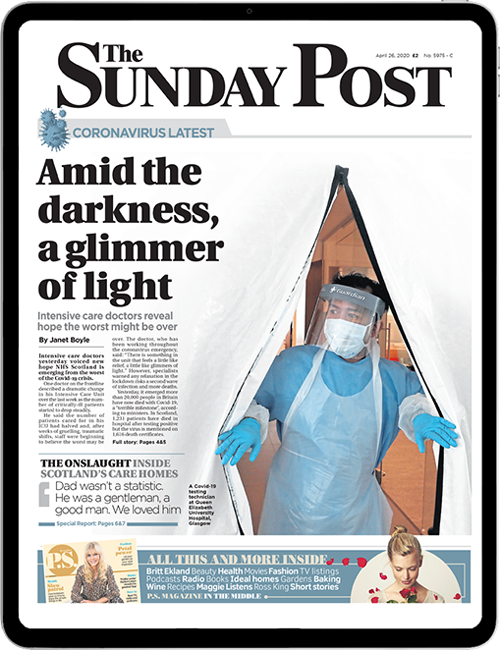 Enjoy the convenience of having The Sunday Post delivered as a digital ePaper straight to your smartphone, tablet or computer.
Subscribe for only £5.49 a month and enjoy all the benefits of the printed paper as a digital replica.
Subscribe