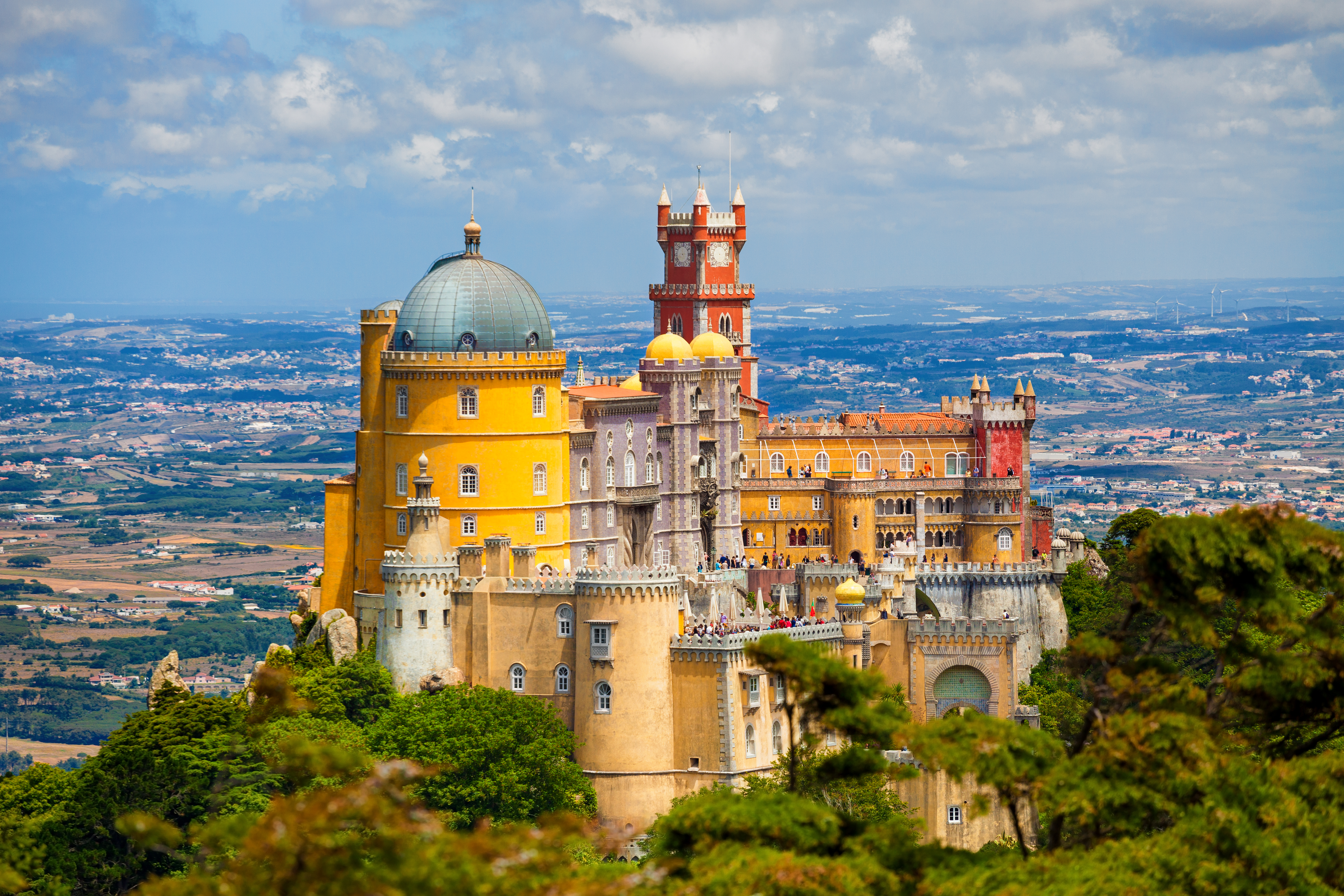 I LOVE talking about the weather as much as the next person, and am delighted to learn before I board my flight to Lisbon that, in meteorological terms, the Portuguese capital is the inverse of Scotland.
It enjoys 300 days of sunshine a year and is so famed for its glorious climate, that its name is said to derive from "luz boa", meaning "good light".
So it's just my luck that my visit coincides with three of its 65 annual overcast days. What are the chances?
I find myself too busy to do the maths as I'm on a mission to explore the lesser-known towns of Cascais and Sintra, which lie on the outskirts of the normally sun-drenched city.
Cascais (pronounced "Kash-kaish"), a fishing village, is a 20-minute journey from Lisbon, and has a very different vibe.
Instead of trams careering around tight corners, there are boats jostling on the harbour, and even in the November drizzle there's a game of volleyball taking place on the beach.
Though it's an under-the-radar spot for the likes of you and me, the golden sands of Cascais have been attracting European nobility for centuries, including the Duke and Duchess of Windsor.
They'd stay in the Casa de Santa Maria, a stately home turned visitor attraction which overlooks the marina.
A wander along the coast brings me to Boca do Inferno ("hell's mouth"), a former cave that has collapsed, leaving a chasm in the cliffs where you can watch the waves crash on to the rocks below.
I decide to try my hand as master chef in a cookery class at Cooking Memories – an immersive way to learn about the local culture and cuisine.
We make caldo verde, a soup of potatoes, kale and chorizo, followed by salty cod bathed in olive oil and garlic, two staple dishes of the Portuguese diet.
A local tells me that cod consumption in Portugal amounts to 25kg per capita, with the fish even making an appearance on Christmas Day.
The Portuguese love their coffee, so when the sun makes a brief appearance I hotfoot it to the Old Town for an espresso.
It's a gorgeous part of Cascais, all cobbled streets lined with cafes, boutique shops and historic buildings, soundtracked by a brass band playing in the elegant main square.
Sometimes a place can feel too quiet off-season, but I'm grateful for the relative peace, especially on my next excursion to the nearby town of Sintra.
Located about 20 minutes from Cascais amid the pine-covered Sintra Mountains, this has been a bucket-list destination of mine since I first saw pictures of its most famous attraction, Pena Palace.
Reached by a winding mountain road that cuts through dense greenery, I feel I'm navigating an enchanted forest to get to the hilltop castle.
It looks like something from a fairy tale – Walt Disney himself took inspiration from Pena when designing Cinderella's castle.
It seems only fitting that from here, I'm collected in true royal fashion by a vintage Daimler from Top Emotions, a company that provides tours of the area in classic cars (including a Rolls-Royce that belonged to the House of Windsor).
Driver Miguel takes us on a scenic coastal drive to the quaint seaside village of Azenhas do Mar, then on to Cabo da Roca, the westernmost point of continental Europe.
I feel like I'm in a Bond movie, so imagine my surprise when I'm dropped off near Cascais at Palácio Estoril Hotel, which features in On Her Majesty's Secret Service.
Ian Fleming actually stayed here during the Second World War, and based Casino Royale on the casino beside the hotel.
I leave with the impression I've only skimmed the surface, and while I viewed Lisbon as a short city break destination, I could easily spend a longer holiday soaking up the sights of Sintra and Cascais, too.
Facts
Ryanair has a new direct flight from Edinburgh to Lisbon (Monday and Friday) with fares from £35.99 one way for travel until March. ryanair.com
I stayed at Hotel Eurostars Cascais, where prices range from €67-350 b&b€per night. See their website at eurostarscascais.com