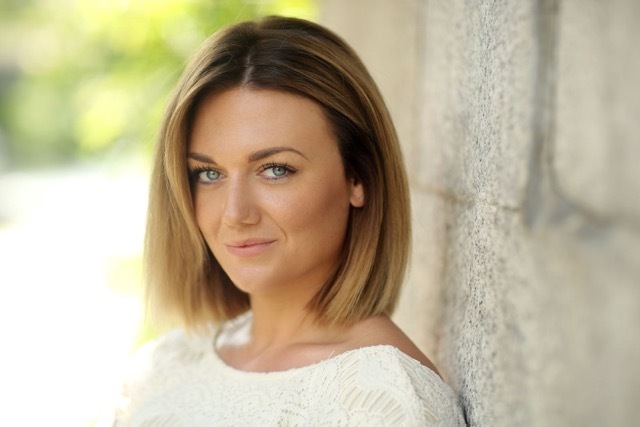 THE emotional reaction to true-life drama Little Boy Blue left Faye McKeever in tears.
The ITV series, one of the four nominees in the new Best Crime Drama category at the National Television Awards, was based on the tragic death of Liverpool schoolboy Rhys Jones.
Everton fan Rhys, 11, was shot and killed in 2007 as he made his way home from football practice.
It took police eight months to build a case against 18-year-old Sean Mercer, a leading member of the Croxteth Crew gang who were involved in a turf war.
"There is such a responsibility to get these things right when they are based on real events," said Faye, 33. "Rhys's death shocked everyone. I was 22 at the time and I remember it like it was yesterday.
"Rhys's mum and dad Mel and Steve gave the series their full blessing of course and they met the cast to make sure it was told right.
"That's what we all wanted and when I saw the reaction come through on Twitter when it was screened it was so overwhelming.
"Reading some of the comments by those who had been moved by it, reduced me to tears.
"I think if we did win it'd be a nice nod from the audience for Mel and Steve."
Faye played the mum of one of the boys – referred to as just Ms M in court – who gave evidence crucial to getting the conviction that saw Mercer jailed for life.
"For her to come forward when it was needed the most took a lot of courage," said Faye.
"It was a brave thing to do when there was such a wall of silence in Liverpool. And also when it potentially meant seeing her son jailed."
The four-part drama was written by Bafta award winner Jeff Pope, who was also behind last year's The Moorside, about the hunt for missing schoolgirl Shannon Matthews.
Faye had a major role in the BBC drama, too.
Sheridan Smith, who played the resident who helped lead the hunt for the youngster at the heart of the notorious fake kidnapping, is nominated for Best Drama Performance.
Faye, former fiancée of Shayne Ward, will be attending her first National Television Awards, to be screened on ITV on Tuesday night.
But she won't be making the kind of red carpet entrance she'd have hoped.
"I felt guilty with all the mince pies and decided to join my dad for a game of badminton but 10 minutes in my leg twisted and buckled," she added.
"I tore my cruciate knee ligament and my hamstring and spent my birthday on Thursday seeing the surgeon about it.
"Nothing is going to stop me going to the NTAs but I'll be hobbling all the way."
Our love of drama is just criminal
The new Crime Drama category at the National Television Awards only underlines the genre's popularity, according to a leading expert.
And it's very much a case of giving the public what they want.
"The NTAs are voted for by the audience, unlike the Baftas where the categories are decided by the great and the good," said John Cook, Professor in Media at Glasgow University.
"That's why this crime category has been introduced as a recognition that the audience loves them.
"Scotland has had a proud tradition of crime dramas, including Taggart of course. Domestically, that's what we do."
The twisty thrills of dramas like Line of Duty ensure viewers tune in but Professor Cook says crime dramas are unique in their ability to shine a light on some of the darker parts of society.
Going too far, though, is a risk.
"There has been a trend ever since Cracker with Robbie Coltrane to have some extremely dark subject matter and more and more gore.
"Forensic dramas like Silent Witness do it, too. I think it's partly because it's quite different to stand out as there are just so many crime dramas.
"One way to do it is the shock and sensationalist value, but that's an ever-decreasing circle as the audience can just get sick of that and not tune in.
"There is a careful balancing act between pushing the boundaries and not alienating the audience by disgusting them."