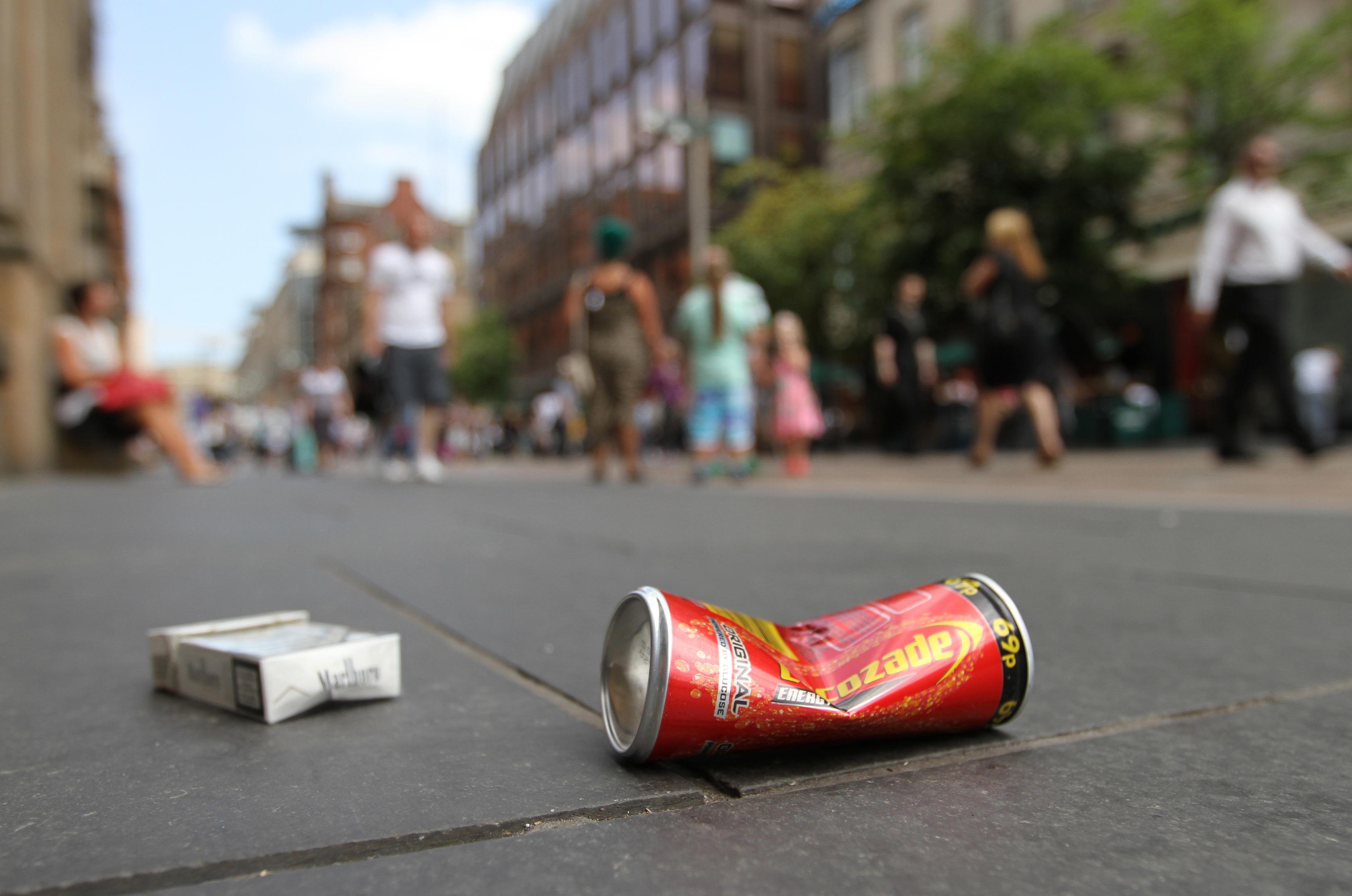 SCOTLAND is teetering on the brink of a litter crisis as the real cost of drastic council cutbacks is laid bare across the country.
Fly-tipping and litter cost the Scottish economy a whopping £78 million last year and more than 120 tonnes of rubbish were thrown on to the nation's motorways.
Environmental charity Keep Scotland Beautiful issued a damning report earlier this year which said that for the first time in 12 years, street cleanliness standards are going in the wrong direction.
And, as councils reduce the frequency of bin collections and cut the number of staff cleaning streets, next year's outlook isn't looking any better.
The current situation is a major concern for Keep Scotland Beautiful's operations director, Carole Noble.
"It's partly about the resources that are available for cleaning up," she said. "Everyone knows budgets are reducing everywhere.
"It's frustrating for us to see and particularly for those responsible for cleaning up.
"To change things, we need everyone to be involved because the situation would improve if less people littered in the first place. There are better things that councils and road operators could spend their money on.
"We moan about potholes all winter but if we didn't need to spend so much on cleaning litter from roadsides that money could go into road maintenance."
Litter is not a new problem but the reversal of progress made over the last decade has set alarm bells ringing.
Increasing the number of bins on the streets seems an obvious solution to improving the situation but Ms Noble said the funding to do so isn't there.
She said: "The Walt Disney Resort in Florida has done the best research – there's no litter there. But that's because you only need to walk 10 paces to get to a bin. That's not realistic for us.
"There's no doubt it's a behavioural change issue but that kind of change can take a generation."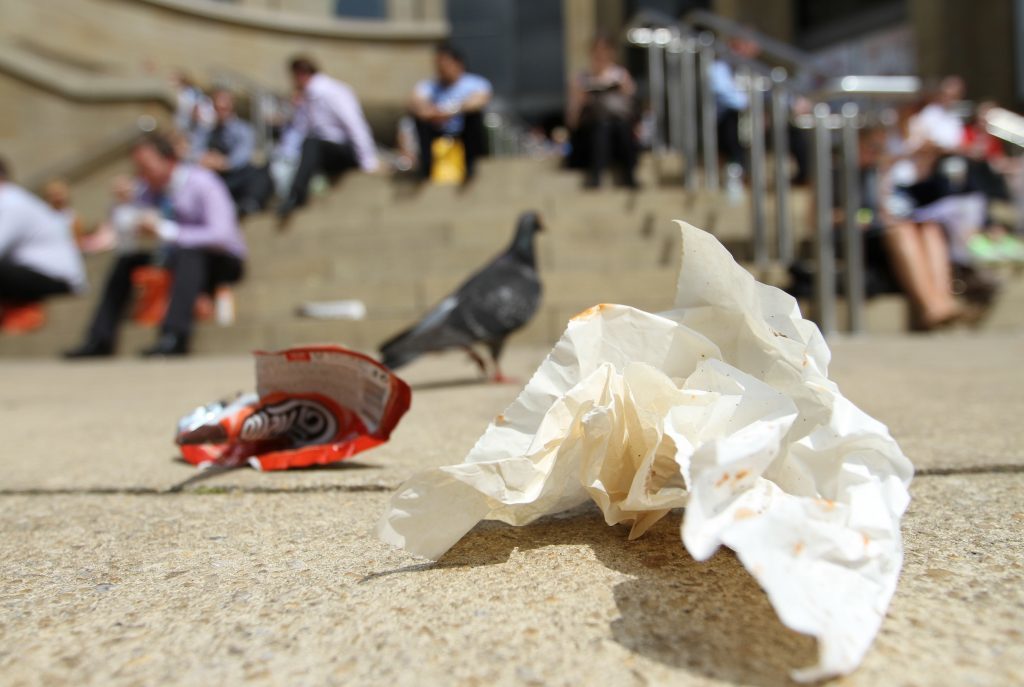 Outgoing Scottish Whisky Association chief executive David Frost took aim at Scotland's streets earlier this month when he said he would remember Edinburgh as much for its "filthy streets" and "overflowing bins" as its amazing scenery.
Surrey-based American comedian David Sedaris also told a committee of MPs looking at how to clean up the environment last year that the UK was "like a trash can" and has the worst litter problem in the world.
Volunteer groups are needed to plug the gaps left by dwindling council budgets and fortunately, several are thriving. Husband and wife Gerry and Zsuzsa Farrell started the Leithers Don't Litter group in Edinburgh last year after becoming fed-up of people treating their local streets like a skip.
Fast-forward 18 months and they are leading a group of 150 volunteers and have been commended at Holyrood.
"It came out of frustration," said Zsuzsa, 49, who moved to Scotland from Hungary in 2013.
"I love Edinburgh but compared to Budapest the streets are so much more littered. It is a socially accepted behaviour to litter here and that shocks me."
For Gerry, 59, who runs an advertising agency with his wife, the solution lies in inspiring people into action.
"We want to turn people who don't like litter into activists," he said.
Research carried out by Zero Waste Scotland showed that around half the country's population admitted to littering, whether deliberately or accidentally.
That statistic leaves us lagging behind most developed nations and we're a long way behind the likes of Japan. The country made headlines at the 2014 World Cup in Brazil when thousands of supporters voluntarily cleaned up a stadium after their team lost a match against Argentina.
Fortunately, Leithers Don't Litter is far from the only group making a stand against the problem in Scotland.
The Aberdeenshire Litter Initiative, which is based in Inverurie, has more than 600 members and, like Leithers Don't Litter, is operating an adopt-a-street scheme where if you pledge to look after an area you are provided with a litter picker, rubber gloves and rolls of bin bags.
Founder of the initiative George Niblock said: "There are thousands of civic-minded individuals out there who care for their local area while doing something practical to protect and enhance it – most in an 'unsung hero' way.
"The more of us there are the greater our influence in achieving an end to littering."
Locals embarrassed as tourists see litter covering Edinburgh's streets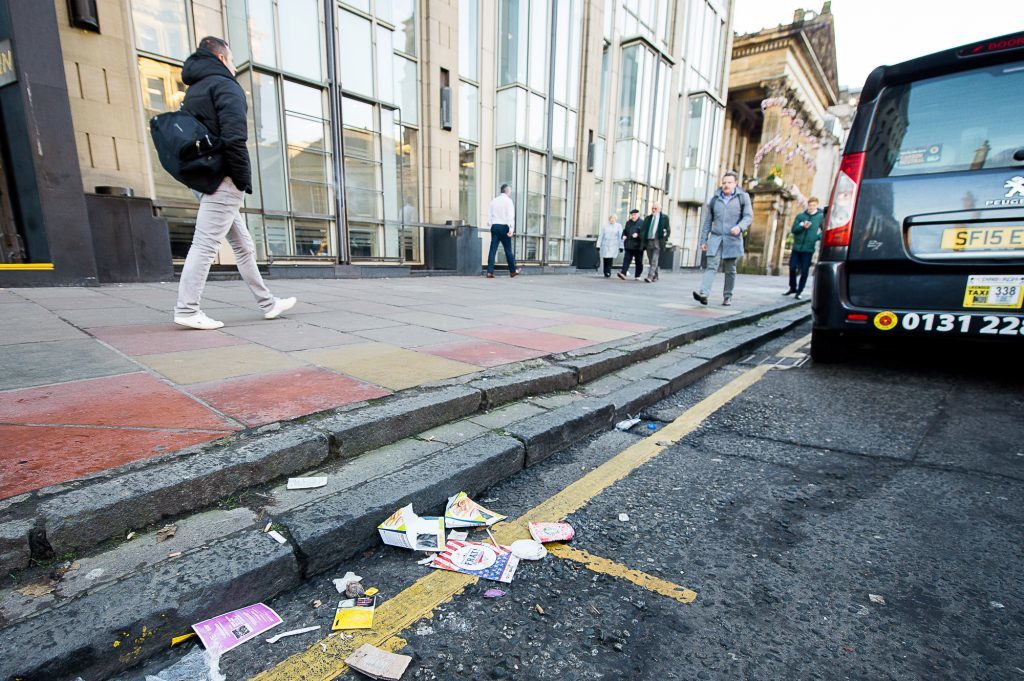 EDINBURGH City Council came under fire in August after it was revealed they had received 53,000 complaints about missed collections or overflowing bins between July 2015 and July this year.
Complaints stood at just 40,309 over the same period a year earlier.
With an extra 2.6 million people expected in the city over the festive period, we went out to see if Auld Reekie has cleaned up its act.
Walking around the New Town, there were several bags of rubbish lining Queen Street.
Bottles of Buckfast Tonic Wine, white cider, and leftover takeaways could be seen on Frederick Street.
On the Royal Mile, the situation was no better. Even directly outside the council offices, bins were overflowing.
However, the Princes Street area, where the markets are taking place, was spotless.
Edinburgh local Stefanie Waltenberger said: "The central bit of the city is very clean, but the non-touristy part isn't."
The tour manager, 34, added: "The council needs to give higher fines to people who litter – people are often lazy and drop rubbish when they aren't near to a bin.
"I've lived here for 10 years but am originally from Austria. There's a lot less rubbish there."
Carol Rae said: "I was born in bred in Edinburgh, and I'm really let down by the mess."
The 56-year-old retired nurse said: "It's got worse. I see rubbish whether I'm in Grassmarket or going to watch Hearts in Gorgie.
"It's embarrassing as the tourists see bags exposed and pigeons eating out of them."
Sharon Labonte, 55, a fellow former nurse, said council cuts have caused the problem. She said: "Council tax hasn't gone up for seven or eight years. Council workers are working hard, but you can't get blood out of a stone.
"You wouldn't see gum or cigarettes on the road in Europe, but you do here. It's up to the politicians, to lead a culture change. We're capable of changing."
An Edinburgh City Council spokeswoman said: "We're in the process of rolling out Our Edinburgh, which aims to address anti-social behaviour like litter-dropping and fly-tipping.
"The latest phase, which focuses on communal bins in the Leith Walk area, was launched earlier this month."
---
READ MORE
Dedicated litter picker's rubbish bags would reach as high as Mont Blanc if piled up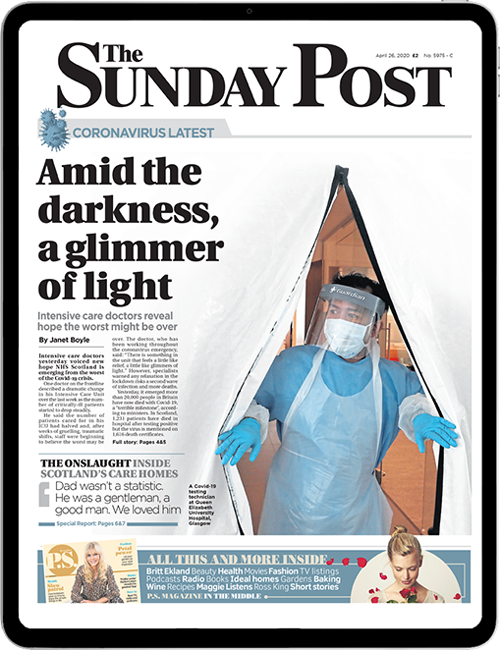 Enjoy the convenience of having The Sunday Post delivered as a digital ePaper straight to your smartphone, tablet or computer.
Subscribe for only £5.49 a month and enjoy all the benefits of the printed paper as a digital replica.
Subscribe