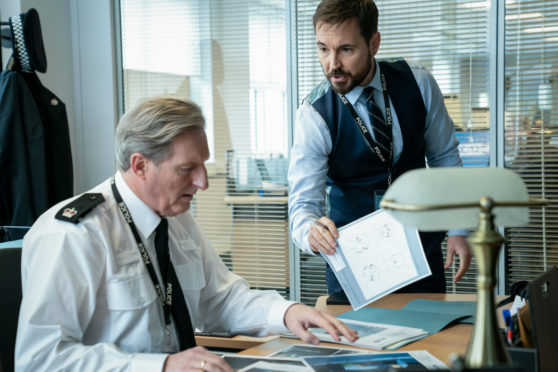 It is 1977 and The Fonz is water-skiing in '50s nostalgia show Happy Days before, in a plot device so ludicrous it's not worth explaining, he jumps over a shark.
He didn't know it but the coolest guy at the diner, played by Henry Winkler, was about to coin a phrase for when good TV shows go bad, when they go from having you gripped to having you grip the remote so you can switch over to Gogglebox, when they "jump the shark".
Think The Simpsons after series eight or so. Think Roseanne winning the lottery. Think the final season of Game Of Thrones. On second thoughts, don't think about that, it's too painful. Daenerys, what did they do to you?
I'm not the only fan worried Line of Duty is about to take off above a great white because the sixth series of what has been a ripping yarn has become a messy tangle of threads.
In an effort to make sure we vaguely follow what's going on, characters stand in briefing rooms and have the plot explained to them; this series the explainer in chief is newcomer Chloe Bishop, played by Shalom Brune-Franklin, who seems to be handling all of AC-12's caseload on her lonesome.
Names come fast and furious. Some even sound familiar. Marcus Thurwell? Come on, his name was mentioned in a document briefly seen six years ago. Try to keep up.
Meanwhile, many of the action scenes seem a little, well, silly and this in a series which saw Dot Cottan stage a bonkers armed escape – while being interrogated by AC-12.
The other week, in the middle of an episode, DI Arnott shot a sniper through a distant window in a scene cribbed from one of those straight-to-DVD action thrillers you'd find in a bargain bucket in Asda. Although it was good shooting for someone off his chump on ibuprofen.
And where did all those baddies come from? The Henchman Outlet? Buy five and get free balaclavas?
We might not quite have jumped the shark just yet but I fear big Ted Hastings is donning a wetsuit and preparing to hurdle Jaws at some point tonight.
He is always so happy when AC-12 is sucking diesel. He might want to worry about them just sucking.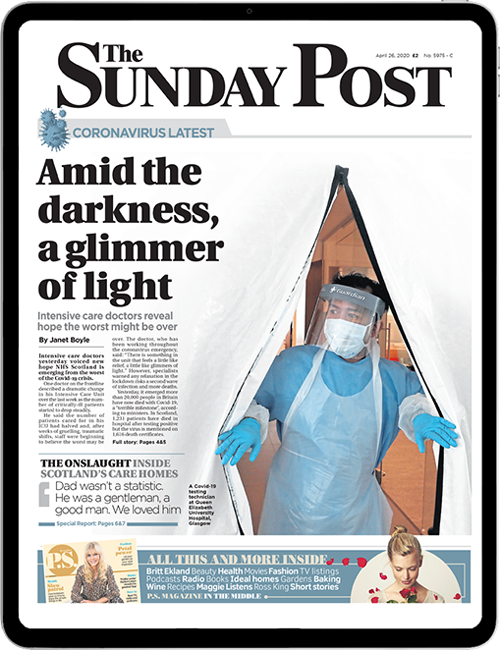 Enjoy the convenience of having The Sunday Post delivered as a digital ePaper straight to your smartphone, tablet or computer.
Subscribe for only £5.49 a month and enjoy all the benefits of the printed paper as a digital replica.
Subscribe