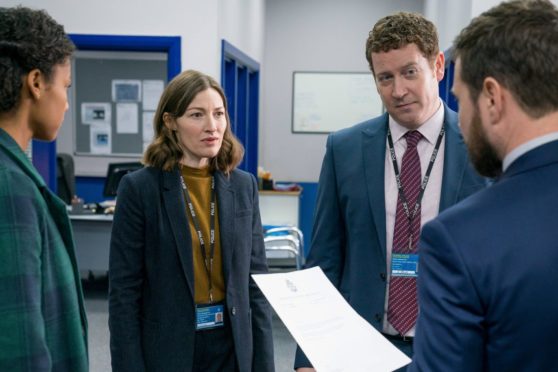 Following a tip from a CHIS about an OCG the DCI from the MIT scrambles a number of ARVs. And from there, things got complicated.
Welcome to series six of Line Of Duty where if you don't have a working knowledge of police acronyms then you might be left thinking OMG.
Jed Mercurio's superior cop thriller has returned and he's in no mood to handhold the audience through his labyrinthian world of police corruption.
It's a testament to how good Line Of Duty is that despite a script which feels like every fifth word has been replaced by a handful of Scrabble letters you can still follow proceedings. Just about.
Scottish Trainspotter Kelly MacDonald is the shifty new focus of AC12's internal affairs department but complicating matters for the team is she's got series regular Vicky McClure as her right-hand woman.
Kelly immediately looks worried, not least because her team botch a raid on a bookies she chanced upon on the way to arrest a suspect.
Is it a coincidence? You don't have to be a gimlet-eyed cop to work out the answer to that one.
AC12 will tighten the noose and Kelly will try to twist and turn out of it. What's better is we'll root for both of them.
Nothing else quite makes you feel like both the hunter and the hunted at the same time.
Spring TV shows 2021: The ones to watch, from Line of Duty to Jupiter's Legacy
What they mean
CHIS – Covert Human Intelligence Source
MIT – Murder Investigation Team
PNC – Police National Computer
TA – Tactical Advisor
AC-12 – Anti-Corruption Unit 12
OCG – Organised Crime Group
UCO – Undercover Operative
REG-15 – A notice which tells an officer that a complaint has been made against them
---
Line Of Duty, BBC1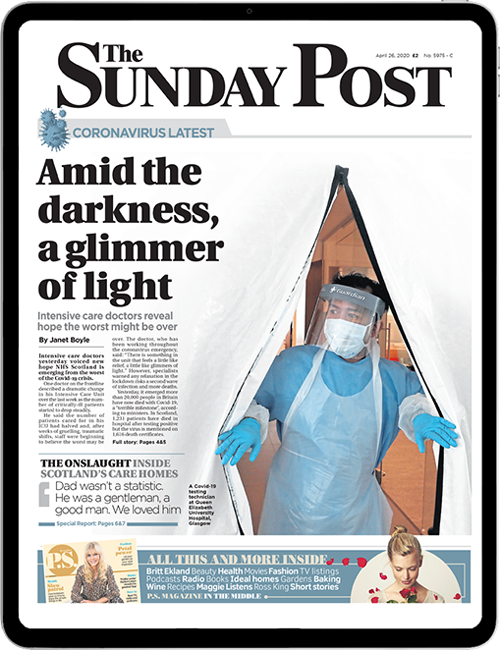 Enjoy the convenience of having The Sunday Post delivered as a digital ePaper straight to your smartphone, tablet or computer.
Subscribe for only £5.49 a month and enjoy all the benefits of the printed paper as a digital replica.
Subscribe