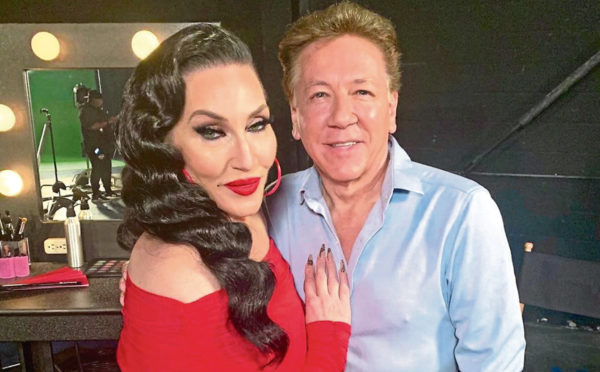 Men dressing as women is a big thing these days – drag is in!
But as anyone who came to see me in The Rocky Horror Show knows, I was doing it back in the '90s.
Anything for another chance to print a picture of me in stockings…although I'll spare you this time!
Michelle Visage was last week announced as one of the contestants on the new series of Strictly Come Dancing.
She's also a host of RuPaul's Drag Race, one of the most popular shows on US telly. It's also set to be a massive hit here when a UK version comes to the BBC in October.
And from a career in supporting drag culture, American Michelle knows how to be loud and proud.
"I've watched Strictly from afar and I can't wait to be dramatic and just as amazing as I can be," she told me.
"And I'm a woman that's 50 years old. I want to be out there representing the women of a certain age who people say can't do it any more. Well, actually we can – we can do it great!"
She certainly can. Michelle is a big personality and I'm sure UK audiences will love her – almost as much as she loves Strictly.
"I'm very excited, I'm actually over the moon!
"This is one show that I've loved for years," she said. "Keeping it quiet has really not been easy.
"And the only people I could tell was my husband and my inner circle. I couldn't share the excitement – but now I can!
"When I was seven years old I did the obligatory ballet and jazz dancing, and I did that for quite some years.
"And then that's where it ended. Then I did choreography and a girl group but I've never done a ballroom thing in my life.
"I loved it for years, because it's drag!
"The costuming, the hair, the tanning – all of it. I can't wait to be the colour of a hardwood floor! I'm very excited."
We shouldn't get too excited about the dreaded Strictly curse. Happily-married Michelle laughed off the suggestion.
"It actually makes me laugh that people think that's a thing. Yeah. So silly!
"My husband of 22 years is the love of my life. It's laughable is what it is. Let's be real.
"But they told us we can't practice! We're not allowed to.
"They said we could take some yoga. So I've started stretching.
"I've watched YouTube videos and thought, 'I can do that'.
"And then watch myself do it and think, 'Nope, you should sit right back down, Michelle."
When it comes to RuPaul's Drag Race, Michelle is looking forward to the variety of flavours of drag we have here in the UK.
"It's different even regionally, like Blackpool to Liverpool, Manchester to London – every single place does drag differently.
"And I think it's kind of like that in America.
"And with Drag Race UK, we want to focus on what they are and who they are, and to celebrate it."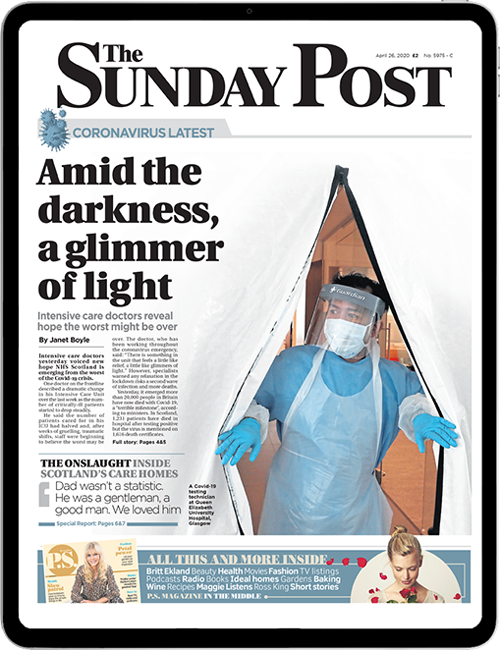 Enjoy the convenience of having The Sunday Post delivered as a digital ePaper straight to your smartphone, tablet or computer.
Subscribe for only £5.49 a month and enjoy all the benefits of the printed paper as a digital replica.
Subscribe