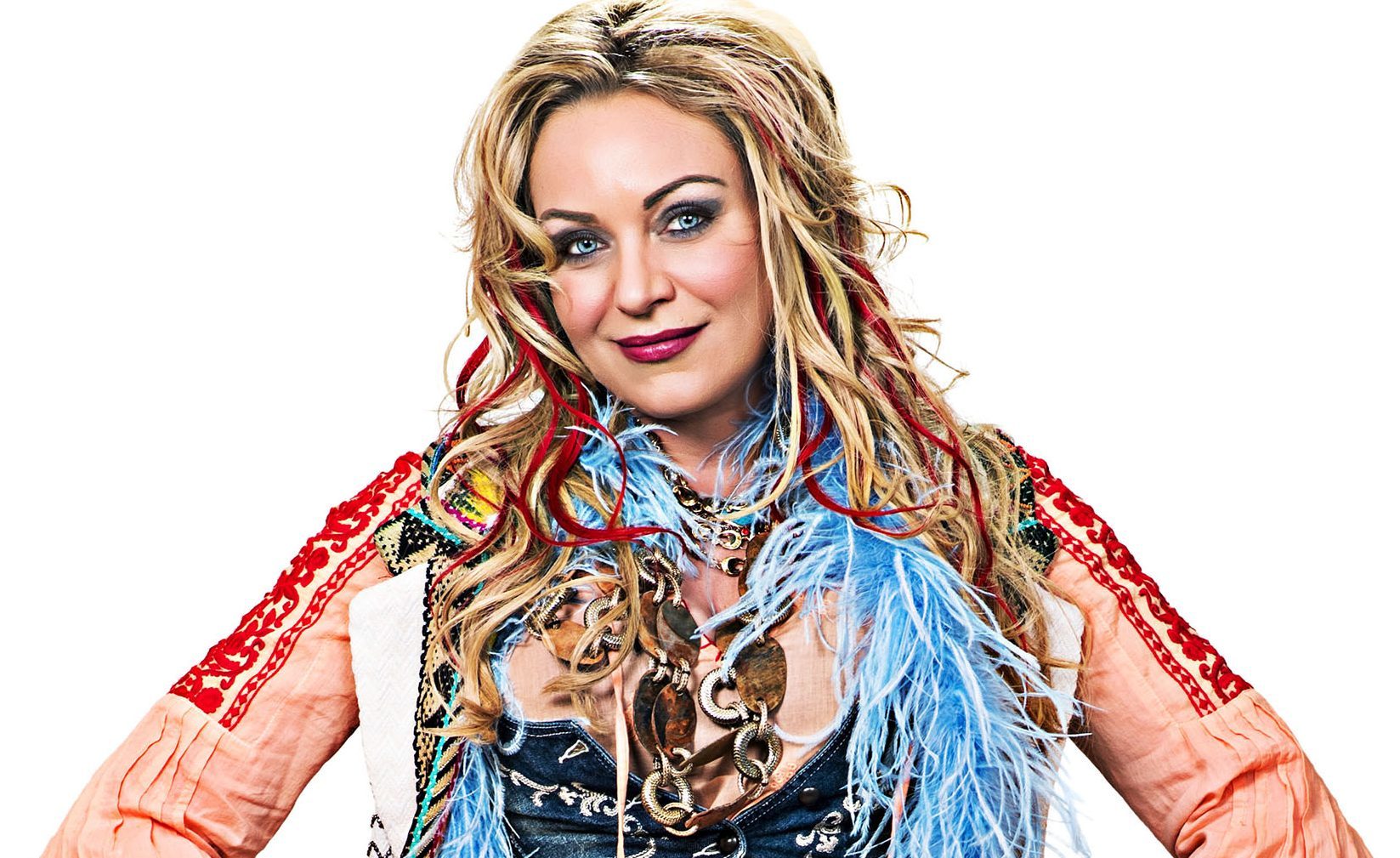 FOR a decade she was at the heart of many of EastEnders' meatiest storylines.
But Rita Simons has told iN10 how she wishes she'd spent less than half of that time in Albert Square.
It was revealed last August that Rita's Roxie Mitchell was leaving. The dramatic departure – a double drowning in a swimming pool with screen sister Ronnie (Sam Womack) – was a big New Year's Day highlight.
"It's a closed chapter and one I look back on very fondly," says Rita as we catch up to chat before her new stage production Legally Blonde The Musical comes to Edinburgh.
"I know the way we went wasn't everyone's cup of tea, but I'm very grateful to EastEnders and it was a very important part of my life.
"It has given me everything I have and I wouldn't be where I am without it.
"I'd wanted to go for a good six years before I did, though. You stay there because it's very comfortable.
"Unless you're kicked up the bum, you tend to just cling on. I was gutless. I should have gone and I didn't.
"When I was told we were leaving, I was really pleased as someone was making the decision for me.
"Obviously when I found out we were dying I wasn't that pleased, but to go in an explosive manner like we did was brilliant. You don't want to just dribble out of the show, leaving in the back of a cab."
The "we" Rita can't help talking about is her and Sam. The pair were a double act on screen and Rita says they were, and still are, an even better one off of it.
She still recalls their first meeting in a crowded audition room.
Despite loads of other wannabe Walford residents there, it was Rita and Sam who had the chemistry that made the Mitchell sisters such a big part of the soap.
Eleven years on from that meeting, the bond is as strong as ever.
"Ronnie and Roxie were one and to a degree Sam and I were, too," confides Rita.
"We speak every day. She's one of those friends you have to tell when you've eaten something!
"She'll be a lifelong friend, I promise you that."
What life away from EastEnders has given Rita is more time to spend with hairdresser husband Theo and their twin daughters Maiya and Jaimee, 11.
Maiya is deaf and Rita and Theo decided on an operation to have her fitted with a cochlear implant.
The transformation has, enthuses Rita, been astonishing.
"It has made the most profound difference. It has changed her life.
"It helps them grow in ways you wouldn't even consider. If you can't hear much and someone is sarcastic or makes a nasty comment, you miss out on it.
"If someone's a bit sarky with her now, she gets it. And when she's with a group of friends she's involved in the joke rather than just laughing along when it actually went over her head before."
The confidence and inclusiveness being able to hear has given Maiya is such that she has just won a place at theatre school.
"There was no exception made for her deafness when she did the audition," explains Rita.
"She did a comedy piece. Comedy timing isn't easy, but she killed it. Then she sang a beautiful piece from Shrek The Musical and they loved her so much they offered her a place.
"Without the cochlear there's no way she could have done that.
"She wants to be a performer and it's the cochlear that's letting her."
Maiya has already had a little taste of following in mum's footsteps, briefly joining her on stage during a Snow White panto run during Rita's EastEnders days.
And she'll get a chance to see how it's done even more in Legally Blonde.
Former Coronation Street star Bill Ward and X Factor finalist and Eurovision entrant Lucie Jones join Rita in the major UK tour of the musical based on the Reese Witherspoon film.
Rita describes it as "fun and slightly in your face".
"I like being silly – I'm very silly in real life," laughs Rita. "Roxie was silly, too. She was just weighed down with hideous traumas – and dying!
"I have no game plan in life. I just do what feels right and what my gut tells me and this felt right.
"I like to fly by the seat of my pants."
Offers aplenty have been turned down as a result of Rita's instincts. Tempting enticements to appear on reality shows were among those that came her way.
She's adamant there's one that she will never sign up to.
"We were watching Celebrity Big Brother and I said to my husband, 'If it ever gets to the point I have to do this show then you're going to have to go and earn more money.
"I will never do Big Brother – NEVER. It's not a healthy thing to do for anyone with a slightly precarious mind.
"It's hard to turn down reality shows, as the money you get offered is amazing. But I'm an actress and that's what I want to concentrate on. I'm not trying to be a celebrity."
Family life is central for Rita. With Legally Blonde going on through until June next year – those who miss it in Edinburgh can catch up with it in Glasgow, Aberdeen and Inverness next April and May – plans are firmly in place.
Any days off will see Rita head home for a few hours, even if it's a marathon trek the length of the country.
Being in a musical is a delight for Rita, who has passed her singing love to both Maiya and Jaimee.
She gleefully tells how their musical education has included everything from Frank Sinatra to Stevie Wonder, Michael Buble to Queen.
Rita Simons: Legally Blonde role is a million miles from Eastenders' Roxy Mitchell
Rita's own earlier musical days included being in Girls@Play in the early 2000s.
"We supported Blue, HearSay and Steps on big arena tours," she recalls.
"I was surrounded by four mates and we had the biggest laugh. We were young and it was definitely party time. I don't know how we made it on stage some nights."
As a happily married mum-of-two, those days are behind Rita.
And the perfect example of that was her 40th birthday bash.
"My husband was organising a big party and about three weeks beforehand I said I didn't want that," adds Rita.
"I didn't to wake up on my 40th birthday with a hangover. I can have a drink, but I can't do hangovers anymore.
"So we went to one of my favourite restaurants with 13 friends then to a hotel in the New Forest and did proper old people stuff.
"We rode bikes, had spa treatments, it was just the best time.
"It was all very civilised and I loved it."
Legally Blonde The Musical, Festival Theatre Edinburgh from Nov 27. See edtheatres.com/legallyblonde or call 0131 529 6000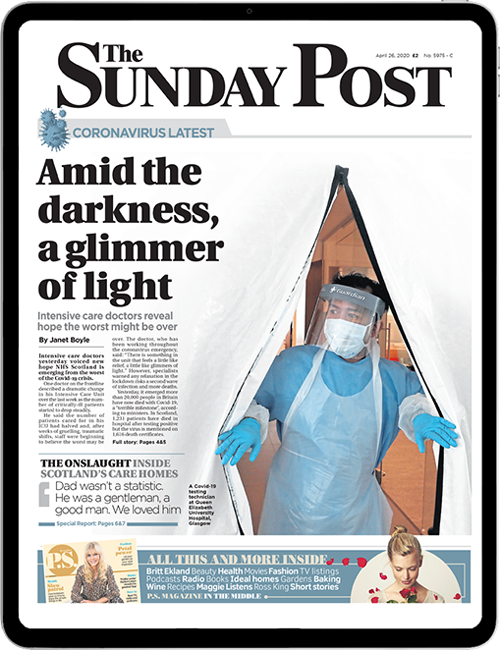 Enjoy the convenience of having The Sunday Post delivered as a digital ePaper straight to your smartphone, tablet or computer.
Subscribe for only £5.49 a month and enjoy all the benefits of the printed paper as a digital replica.
Subscribe