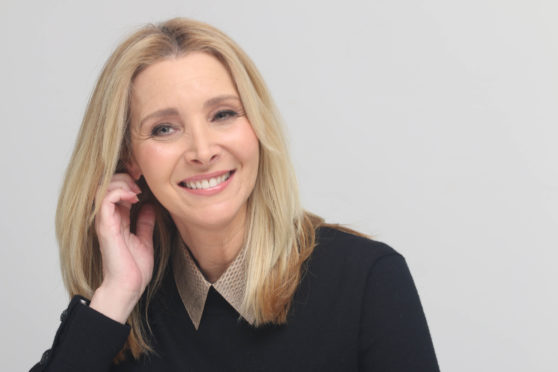 What attracted you to a role in a British sitcom?
I think my character, Linda, is fascinating and I understand and sympathise. These scripts are so well written. The people are complicated. The damage is real and yet I was laughing.
How long were you in the UK for filming and what was it like being based here?
I was there for about a week, I don't remember exactly. I compartmentalise too well. So there was less of an experience in the UK and more of an experience working on this show with really wonderful people, which I loved.
You were told on your visit to Blackpool it was like Las Vegas. What did you think of it?
That was my first trip to Blackpool. And yes, they did sell it as Las Vegas, but Las Vegas to me is gambling so I was excited to maybe go to a casino, but I misunderstood the comparison. Ultimately, nothing is like Las Vegas. Blackpool seemed like a pretty quiet seaside town when we were there. I was happy to get to see a part of England that wasn't London, honestly. I like London, but I've been there and this was new.
How was the ghost train?
I was nervous. I hate things popping out at me. And for that scene, my character Linda is supposed to be unfazed by the ghost train experience. Co-star Mae Martin said it worried her, too, so we were allowed to ride through it a couple of times before shooting so we knew what to expect. I did not flinch once. So proud.
You were a fan of the British catering – digestive biscuits in particular. Have you been able to buy those in LA?
Uh… I order them in bulk! Yes, I have them in the morning with my coffee. Heaven. Thank you, Feel Good.
How did you get on with the other cast and have you stayed in touch?
Yes, everyone was great. I feel we got along well. Mae Martin is fantastic! We've kept in touch. I love Charlotte Ritchie and I'm sorry I didn't bug her for her contact info, yet! Adrian Lukis and I have kept in touch.
What was the funniest moment on set?
For me it was one time I said a line a certain way: "I haven't finished ma Scotch egg." It came out like Annie Hall's dad when he declined to drive Annie and Alvie to the airport: "I haven't finished ma drink." I don't know why, but it really cracked me up… and then I looked up and Mae was laughing too and then I didn't feel so insane.
---
Lisa Kudrow stars with Mae Martin, Charlotte Richie and Andy Lukis in Feel Good, Channel 4, Wed, 10pm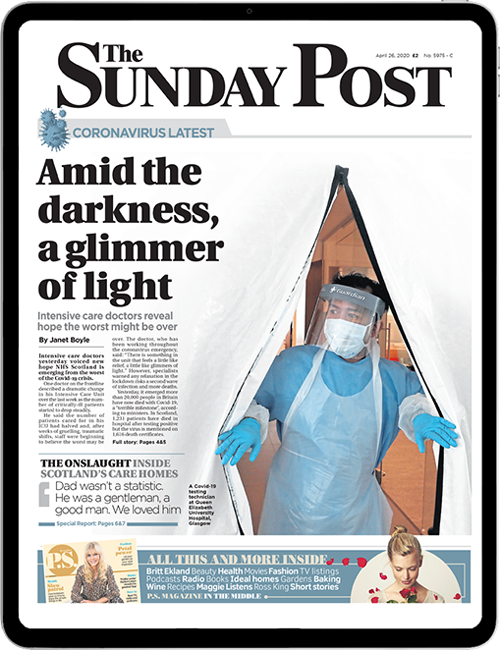 Enjoy the convenience of having The Sunday Post delivered as a digital ePaper straight to your smartphone, tablet or computer.
Subscribe for only £5.49 a month and enjoy all the benefits of the printed paper as a digital replica.
Subscribe