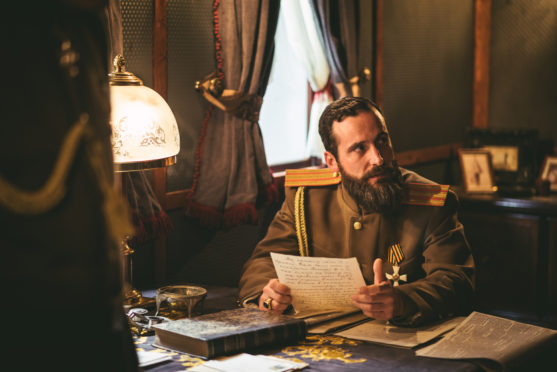 What are the main differences between working on Gary: Tank Commander and The Last Czars?
Location was a massive difference! We shot Last Czars in Vilnius in Lithuania and a little bit in Latvia. Gary was shot around the central belt of Scotland. Even Iraq and Afghanistan were a sand quarry in Kirkintilloch and Maryhill industrial estate respectively!
What did you know about Russian history and Czar Nicholas II?
I knew about that period more from the perspective of the revolution rather than the royal family. I found Nicky – we're on first name terms now – a deeply flawed human but one I still felt sympathy for. He was brought up to believe in his divine right to rule but when thrust into leading his nation at 26 and with the world changing fast around him, his human frailties were brutally exposed. He was a man not made to be king.
Did you enjoy wearing period clothes?
I did. The worst part was when we had to wear the ceremonial swords. No one could move with them, not with any finesse anyway. Every time you turned or moved you'd clatter into something or someone. We even tried to hide from the armourer when we saw he had them out. Of course, he'd always find us. It's hard to hide when you are in front of the camera!
Are you a fan of Netflix's other period drama The Crown?
I love Netflix and the choice and quality they produce. Like a lot of people I am a sucker for a crime documentary. I haven't seen The Crown but it is one of those series that so many people have told me to watch. I have a watch list longer than my arm.
What do you like to do away from acting?
I like to make things: tables, lamps, lean-to bookcases. I'm a happy amateur. Anything you fancy making there is likely to be a YouTube video – and invariably an American teenager – to show you how to.
Which comic book character would you like to play?
I am not really into comic books. I prefer things a little more realistic so maybe I could play Oor Wullie, a true Scottish hero! Actually, I'm probably more likely to be cast as PC Murdoch, his arch-nemesis. I'll play the baddie…with a moustache.
What's next on the horizon for you?
I have a few theatre shows later in the year. I'll keep on working, building things in my spare time and enjoy the sunshine we are definitely getting this summer.
---
Robert Jack stars as Nicholas II in The Last Czars, streaming now on Netflix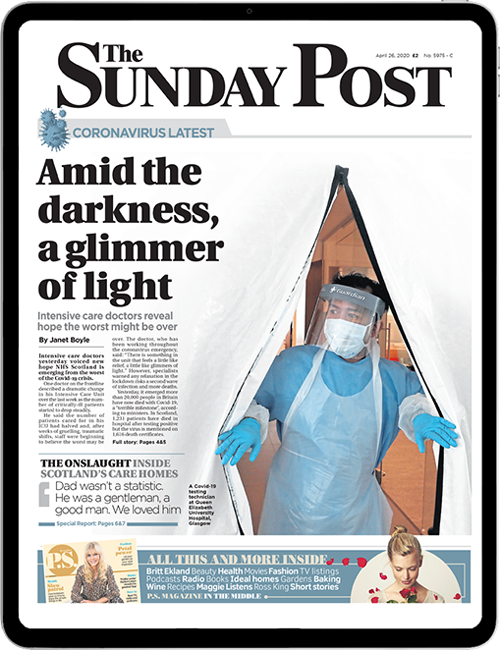 Enjoy the convenience of having The Sunday Post delivered as a digital ePaper straight to your smartphone, tablet or computer.
Subscribe for only £5.49 a month and enjoy all the benefits of the printed paper as a digital replica.
Subscribe