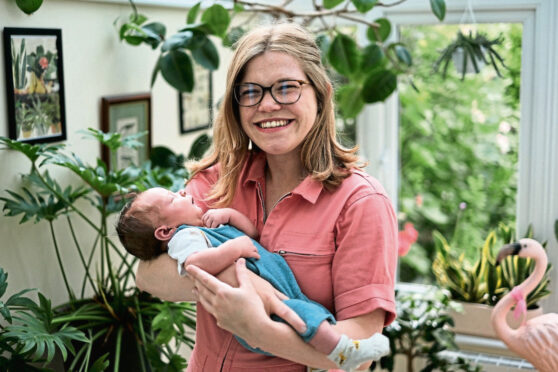 What a month it has been for bestselling author Libby Page. Not only did she launch her third book, she also gave birth to bouncing baby son, Robin!
It's three years since her debut The Lido was a runaway, global success (with film rights already snapped up by Catalyst Global Media) and now, as well as introducing little Robin, she has just released The Island Home set on the Scottish isle where she became engaged.
The Somerset-based author tells P.S: "Engaged, married, baby, third book – it has been a bit of a whirlwind!
"Robin was born last week at the Royal University Hospital in Bath weighing 9lb 40z. We are delighted!"
And she revealed her baby will be among the newest members of Clan Gordon.
"My husband's name is Bruno Gordon, so although the Scottish link is quite a way back, he feels the connection of his Scots heritage," she smiles.
"At our wedding, he wore a Gordon tartan waistcoat and I had a Gordon tartan shawl in a nod to his roots."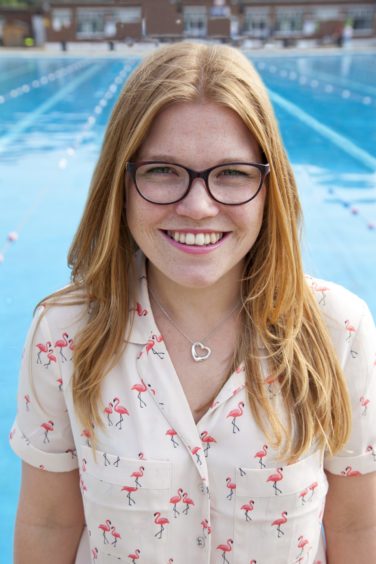 The event last year was a beautiful, but pared-back registry office affair because of the coronavirus pandemic. The couple had planned a Scottish road trip for their honeymoon but that, too, is on hold for another time.
For now the author holds on to the memory of the moment the man of her life popped the question during a magical stay on the Isle of Eigg, the inspiration for the fictional Kip.
The story follows single mum Lorna, and her return to her childhood home on the island she left two decades before, cutting all ties with family and friends. She is there for the funeral of the parents to whom she never again spoke.
Can her presence mend a broken family, even if that does exhume secrets of a painful past?
The Scottish setting is a departure from Libby's previous books. As she explains: "Bruno and I have had such memorable trips to Scotland, so I was intrigued to go and visit a small island and research for a book there. We went to Eigg and totally fell in love. I wanted somewhere that was a small enough island to feel very different from mainland life and to get a bit of understanding of some of the challenges of living on a small island, as well as some of the benefits."
The couple made two visits to the island where Libby interviewed locals to ensure authenticity. It was on the second visit in January 2019 that the man in her life "went down on one knee".
Laughing, Libby says: "My romantic recollection was that we were in the bothy with lovely views towards the Isle of Rum and I was working. He came over to me, we looked at the lovely sunset together, and then he asked me. But Bruno had it on film and the reality was that I was busy writing my notes, saying, 'Yeah, yeah' and practically ignoring him. Then he got down on one knee and asked me. We have been together for nearly 10 years so it wasn't entirely unexpected, but the proposal was a lovely surprise in that moment."
Friendship, community, connection to loved ones – and perhaps unsurprisingly – motherhood, are major themes in the latest novel she says "feels really special and personal to me".
She adds: "It still explores darker themes but at the end of the day, I wanted it to be uplifting and hopeful, like a kind of a hug."
---
Libby Page – The Island Home, Orion Fiction, £12.99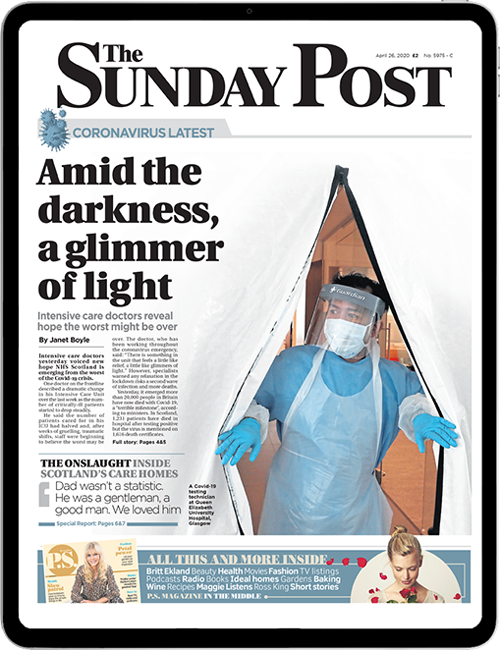 Enjoy the convenience of having The Sunday Post delivered as a digital ePaper straight to your smartphone, tablet or computer.
Subscribe for only £5.49 a month and enjoy all the benefits of the printed paper as a digital replica.
Subscribe