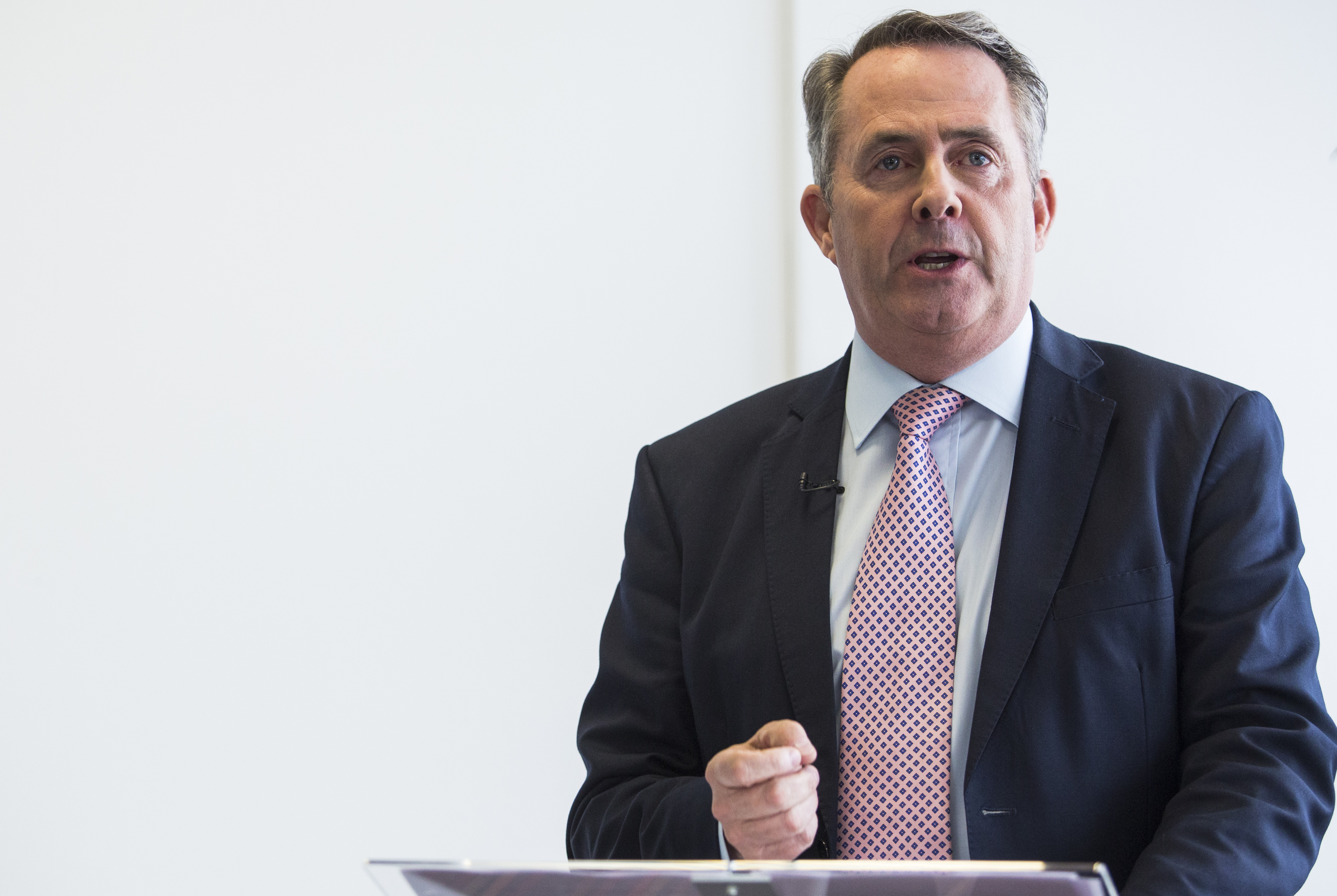 INTERNATIONAL Trade Secretary Liam Fox has been accused of seeking to open a back door into Scotland for sub-standard food and drink.
The SNP claimed his bid to strike post-Brexit free trade deals without the approval of the Scottish and Welsh governments would threaten the country's world-class sector.
Dr Fox has written to Cabinet colleagues setting out four options for devolved governments' roles in negotiating free trade agreements after the UK leaves the European Union, a Whitehall source confirmed.
One of them includes making trade a reserved matter for the UK Government, which would shut out administrations in Edinburgh and Cardiff.
At the other end of the spectrum is a proposal that a common position should be agreed with devolved governments before striking a deal.
The Government has not taken a decision on which option it prefers but media reports claim Dr Fox favours denying Scotland and Wales a veto.
It adds that Tories worried about the SNP scuppering any free trade deals could back him.
Genetically modified (GM) foods – which are legal for cultivation in England and the United States but banned in Scotland, Wales and Northern Ireland – is one potential flashpoint in trade talks.
SNP International Trade spokeswoman Hannah Bardell said: "The International Trade Secretary wants to gamble with the future of our £14 billion food and drink sector and give himself unbridled power to allow American chicken, beef and GM foods into the UK, thus overruling the decision taken in Scotland and Wales to ban the production of GM foods."
The row comes as the UK Government revealed it will publish five new Brexit negotiations papers this week.
Ministers will emphasise their desire for "the freest and most frictionless trade possible in goods and services" in the position paper.
The Department for Exiting the European Union said the paper sets out proposals "designed to prevent a cliff-edge for businesses and consumers by providing early certainty".
A Department for International Trade spokesman said: "We have been very clear that we want a trade policy that is inclusive and transparent and which represents the whole of the United Kingdom."