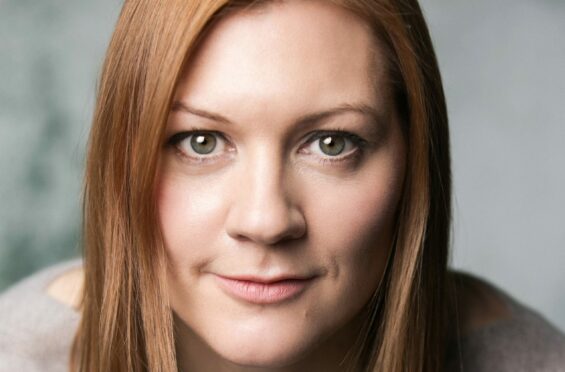 She has swum the Channel twice and will soon represent Great Britain in the Europe Triathlon Multisport Championships in Spain, but Lexie Elliott is making an even bigger splash in the publishing world.
Competitive swimmer and ultra-marathon runner Elliott, 46 – who has just won a silver medal at the English National Aquathlon Championships – is celebrating after her swimming-inspired novel How To Kill Your Best Friend was announced a summer 2022 Richard & Judy Book Club pick.
Elliott, now a full-time author who until recently had to fit her writing alongside a high-powered job in fund management and intensive training, is excited to see the paperback finally on bookshop shelves.
The Oxford graduate with a PhD in theoretical physics said: "Being a Richard & Judy Book Club pick is very exciting. It's my third book but this one has quite a lot of swimming in it. I fit my writing in between my training. I usually swim three times a week, run three or four times a week and do strength training three times a week."
She puts part of her success down to an inspiring childhood in Braco, Perthshire with her maths teacher mum Sybil Davison, 72, who died in 2020 as a result of Alzheimer's, her dad Keith, 73, and her sister Victoria, who is a service manager.
Elliott, who in 2015 ran 100km to raise funds for Alzheimer's research, said of her latest book: "My mum would have loved it."
A Women's Prize for Fiction patron and former Dunblane High School pupil, the writer, who now lives in London with her solicitor husband Matt, 48, and their sons Cameron, 16, and Zach, 13, started swimming competitively with the Perth Pullars and Stirling swimming clubs. But her introduction to open-water swimming came in 2000 as part of the six-strong Oxford University relay team which raced against rivals Cambridge in the 21-mile Channel swim, a biennial contest.
"We got across in eight hours and eight minutes. It was a record," she remembered. In July 2007 she did it solo, 15 months after giving birth to Cameron. The marathon swim was preceded by an epic training programme. She recalled: "Matt and I had this nutty regime at the weekend where he would get on a bike at 4am in the morning and cycle nearly 100 miles from our home in London to Dover harbour and I would get in the car and drive down with Cameron.
"I'd hand Matt the baby, get in the water and swim for between three and six hours. Then we'd get up the next morning, I'd swim for another few hours before being handed back the baby while Matt cycled back to London and I drove. We then had a whole week of work to get through."
The gargantuan effort paid off. A Channel swim that started at 2am and in choppy waters from Abbot's Cliff beach, just west of Dover, with the tide against her as she neared its end at Cap Gris Nez near Calais, was successfully completed in 12 hours and 31 minutes. But it culminated in an overnight stay in hospital in Maidstone after she was discovered to have sea water in her lungs.
She said: "I swam in the dark for a while. It was special. Then the light came up and I was stopping for a feed – you can't touch the boat, you have to tread water and they give you a bottle on the end of a fishing line. You keep going. After a good long while, the novelty wears off. I started coughing after nine hours but I had to try hard not to because it would impede my swimming. I could see the lighthouse at Cap Griz Nez and then suddenly I couldn't. The tide had turned and I was having to fight because I was being swept east.
"It was an amazing feeling to finally see sand. When I made the beach, I tried to stand up and fell down because I had been horizontal for so long. Then I just had to get on the support boat for the four-hour journey back to England. But I was shell-shocked at how difficult it had been. It took a while to get back to normal."
Elliott, who had always written for fun, began to focus on it more seriously after the global financial crisis of 2009 cost the new mum her job. Having later landed a new one, and with two kids in tow, it took a while to realise her debut, The French Girl, finally published in 2018. It was swiftly followed in 2019 by The Missing.
Her third book is so far the only one to come out of her passion for swimming and is partly inspired by a family holiday to a south-east Asian island.
It follows a group of friends who met at a university swimming club and who come together for a memorial of one who drowned off the coast of a remote island where her husband owns a luxury resort. Questions are raised as to how a star open-water swimmer could really have drowned, or is something more sinister going on?
Elliott laughed: "It was not something I really had to research, or alternatively you could say I have been researching it all of my life."
It will be followed by her fourth book, Bright And Deadly Things, in February. She teased: "The swimming and the endurance sports play a part. These are marathons and not sprints." So, too, is writing a novel: "I have always wanted to be writer so I'm thrilled to be published. I love it. I learned along the way that I would still write, even if nobody saw it in print."
---
How To Kill Your Best Friend by Lexie Elliott is published by Corvus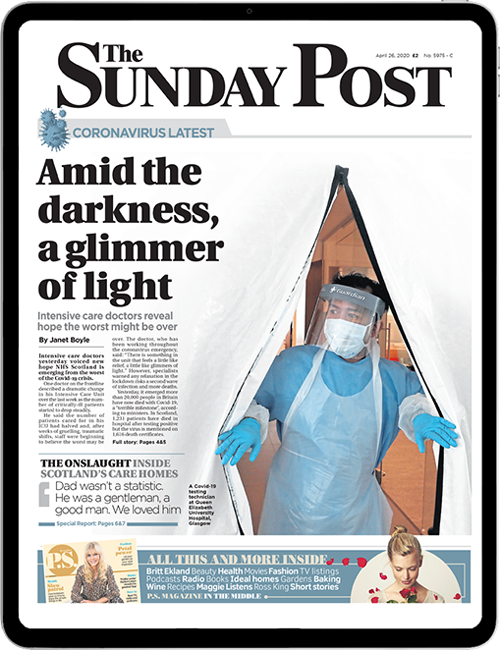 Enjoy the convenience of having The Sunday Post delivered as a digital ePaper straight to your smartphone, tablet or computer.
Subscribe for only £5.49 a month and enjoy all the benefits of the printed paper as a digital replica.
Subscribe