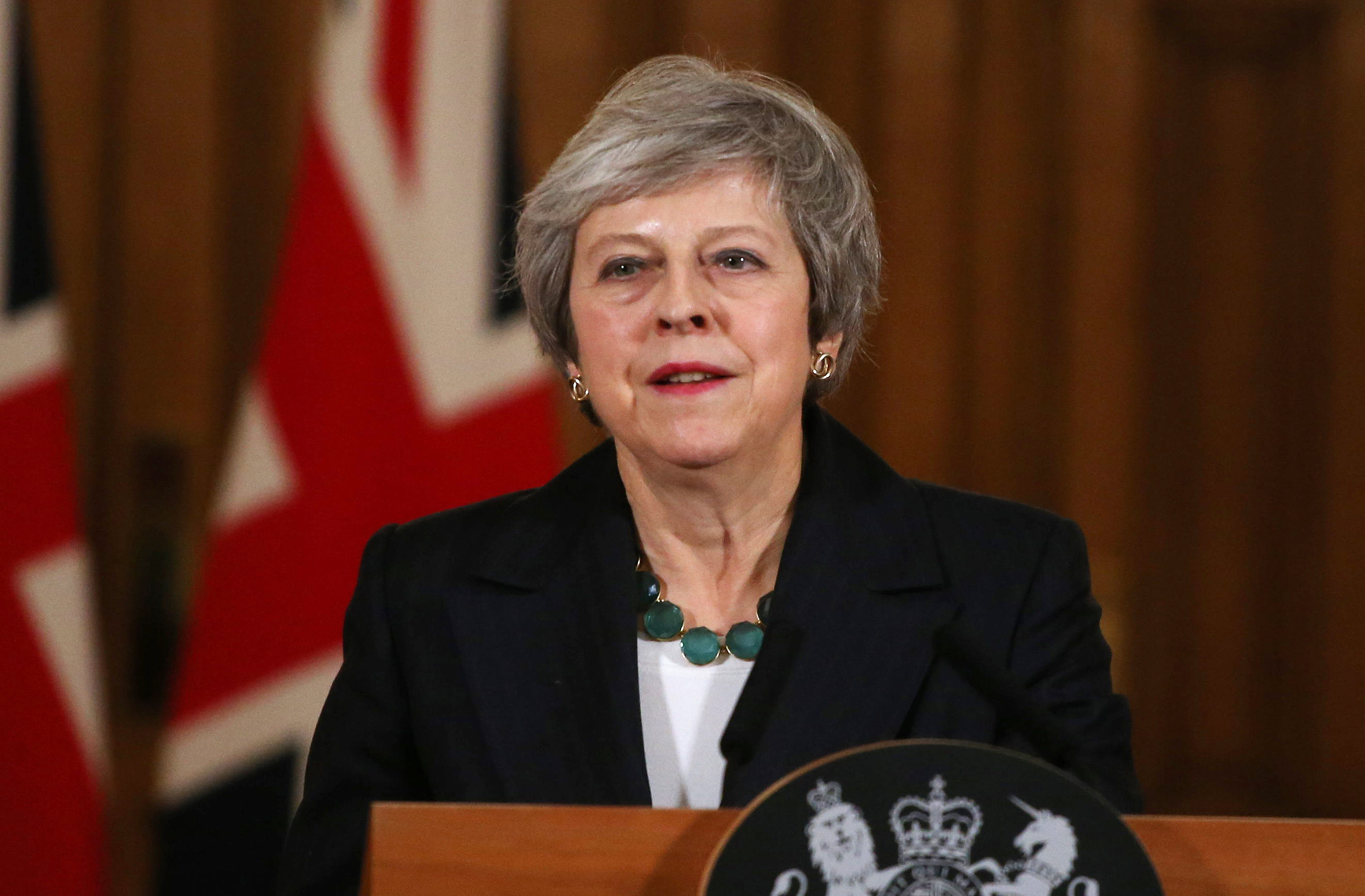 THE all-important number for the Conservative party as they approach the end of a tumultuous week is 48.
That's the amount of letters of no confidence (representing 15% of MPs) that have to be sent to the chairman of the 1922 committee, Sir Graham Brady, to force a vote over whether or not Theresa May should remain in her post as party leader and Prime Minister.
After Jacob Rees-Mogg put the wheels in motion for a ballot on the PM's future yesterday, a number of his fellow Brexit-backing MPs followed suit in making their displeasure at her Brexit deal unknown.
And at the time of writing, 21 Tory MPs had publicly announced that they no longer supported May's leadership.
Those hoping for a change at the top appear to be confident over securing the extra 27 needed.
Earlier today, former Brexit minister Steve Baker said he believed they were close to reaching the required total.
He's a leading member of the European Research Group, headed by Rees-Mogg, who have been instrumental in the process so far.
Steve Baker's claim he thinks over 48 MPs have submitted no confidence letters has got him a lot of attention. He says "the future of this country" doesn't rest on his counting skills – only Sir Graham Brady knows the true number. pic.twitter.com/LdNzu5pYFc

— Aubrey Allegretti (@breeallegretti) November 16, 2018
"People have been ringing me and they are telling me that they are putting letters in. I have spoken to colleagues as well and I think we are probably not far off. I think it is probably imminent," he told BBC2's Politics Live.
He acknowledged he had sent a WhatsApp message to colleagues earlier saying that his count was over 48, with around a dozen probables, but admitted the number was probably inaccurate.
"My number will be inaccurate because people will withdraw letters," he said. "They will tell me they have put letters in when they haven't, they will take them out and not tell you they have taken them out."
So what happens if the total reaches 48?
Well, the only person that knows exactly how many have been sent is Brady. Should there be 48 or more letters, he'll inform the PM of the threshold being reached.
Tory MPs will then be asked to take part in a secret ballot early next week, which remains open for only a few hours, to decide on their party's future.
If May wins (158 votes in her favour) she can't be challenged for another year.
If she loses, a leadership contest will be held to decide the new party leader and Prime Minister.
The last time the Tories held a vote of this nature was in 2003, with Iain Duncan Smith the party leader at the time.
He lost and was removed as leader.
Even if May wins the vote, a slim majority would lead to an uncertain future, with many in the party feeling that she wouldn't have the authority to continue with such divisions over her leadership.
Should a new leader be required, there are a number of candidates that would be eager to step into number 10.
It could mean a return of Boris Johnson's PM ambitions.
Bookies also tip home secretary Sajid Javid, Dominic Raab (whose resignation yesterday sparked the party's crisis) and Rees-Mogg (who said he has 'no intention' of being leader yesterday) as favourites.
Baker said that if May was ousted, Brexiteers needed to agree on a single "charismatic and determined" candidate to avoid the mistakes of the last leadership contest – even if it meant potentially deciding the next prime minister by drawing lots.
"What we would need to do is identify the plausible candidates, we need to stick them in a room and say 'let's not repeat the mistake of last time', decide amongst yourselves – even if you have to draw lots – which one of you is our candidate as a Brexiteer," he told Sky News.
Mr Baker said the last leadership contest saw Brexiteers "fall over our feet" after Johnson pulled out before it even began and then three Leavers stood – Michael Gove, Liam Fox and Andrea Leadsom.
He warned that continuing with the present Brexit plan threatened to collapse the Government.
"The DUP cannot allow themselves to vote for something which breaks the union or threatens it, so the DUP may have to withdraw their support from the Government.
"It's an extremely grave time, it gives me no pleasure to be doing what we are doing."