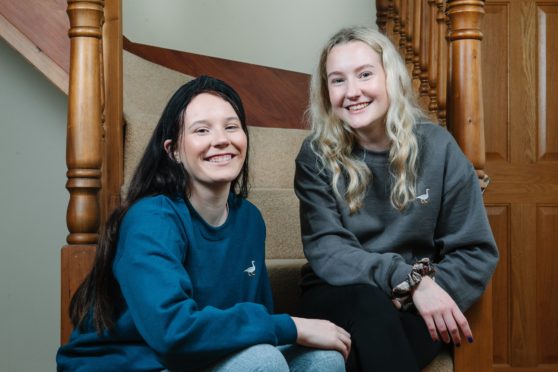 "It will be the best week of your life". That is the cliché that sixth-year school leavers are repeatedly told about their first seven days at university.
Freshers' week – when first-year students leave home to start afresh at their chosen institutions – is ­synonymous with new friendships and countless parties and events.
Yet, due to Covid-19, ­universities across Scotland – which are facing a £500 million deficit in 2020/21 because of the pandemic – are replacing the usual festivities like DJ sets, paint parties and sports taster sessions with online and strict socially-distanced events.
It comes as scientists on Independent Sage – the alternative to the UK Government's Scientific Advisory Group for Emergencies – recommended freshers' week is moved online. They said campuses and their local communities face high risks of transmission since students are likely to be asymptomatic carriers of the virus.
For new students anticipating moving away from home into halls in September, it is a worrying situation.
Robyn Harvey, 18, will study oral health sciences at Dundee University. Many of her lectures will be moved online to accommodate social distancing, so she has been told her course might be extended past three years because of the practical work involved.
While her course is her main motivation, Robyn, who is moving into private student halls, said missing out on a normal freshers' week will be a "blow". "Obviously, it's not ideal for ­freshers' week to be online or socially-distanced," she said.
"It will be harder to interact with brand-new faces over a Zoom meeting, as we would normally introduce ourselves to strangers face to face. I was looking forward to the week as I think it's the best opportunity to meet new people from all walks of life. So I think it's a big miss to have this opportunity stripped from us."
In usual circumstances, ­freshers' week – known as "welcome week" in some universities – is an ideal environment for new students to establish the friendships that will last the entirety of their time at university.
That was the main reason Emma Gaston, 18, who is starting at Glasgow University in September, was eagerly looking forward to the week.
For Emma, who will be studying psychology, learning will be mainly online for now, with occasional face-to-face lab learning. "It seemed like a great social experience where I could meet so many new people who I could become friends with," she said.
"It also seems like something you don't want to miss out on because it's an event that only really happens once in your life. An online and socially-distanced freshers' week will feel very under-whelming."
Emma is moving into Murano halls of residence with people from her course or a similar course, as the university is asking students to limit who they mingle with.
Scottish Government guidance states student households should physically distance from other households, meaning meeting new people will be even more difficult.
Many UK universities have already banned flat parties and overnight guest stays to comply with strict social distancing guidelines.
However, according to NUS Scotland's president Matt Crilly, student unions are striving to ensure there's still plenty of opportunities for new students to meet each other.
"Student unions are trying to be as innovative as possible," he said. "I'm hearing about events like Zoom karaoke and virtual coffee chats run by clubs and societies."
His advice to incoming students is simple, seize every opportunity.
"Jump into everything and try to make the most of those opportunities," he advised.
Seven out of 10 students would rather their university postponed freshers' week until social distancing measures are completely relaxed, according to Student Hut's corona­virus survey, and Mr Crilly said it was likely Scottish universities would look at staging a delayed freshers' week in January, if safe to do so.
Would a January freshers' week be welcomed by first years? Harry Jaconelli, 18, who will read applied chemistry and chemical engineering at Strathclyde University, thinks this would be futile. "It would seem pointless," he said. "I'd rather we had one a few weeks into term when we're all in the same boat, none of us will have met people outside our course and we'd still have a chance to make loads of new friends."
Harry – whose course will be online for the first three weeks, with "blended learning" for up to the next five – also doubts a virtual freshers' week would be sufficient.
"Do you have an online meeting with only a few people in it? Or a big meeting and it becomes like a debate where you can only speak at a certain point? I think it would take a lot for the university to pull off."
Some institutions are ­planning in-person events, but these will be nothing like the nights out young people are used to. Glasgow University Union, for example, plans to open its bars and will be hosting socially-distanced bingo, quizzes and open-mic nights.
Despite worries about a lack of freshers' week, all three sixth-years have not been deterred from starting university this year. Harry, who is moving into a shared flat of eight in university halls, said there was "no chance" he would change his plans.
He said: "I'm still very excited to start my course – it's the only one in the country, and it's perfect for me. Whatever adversity is in my way, I'll just have to get over it."
NUS Scotland is currently working with Universities Scotland and the government to communicate the new public health guidance to students.
---
The memories are fuzzy like a hangover… but they are good ones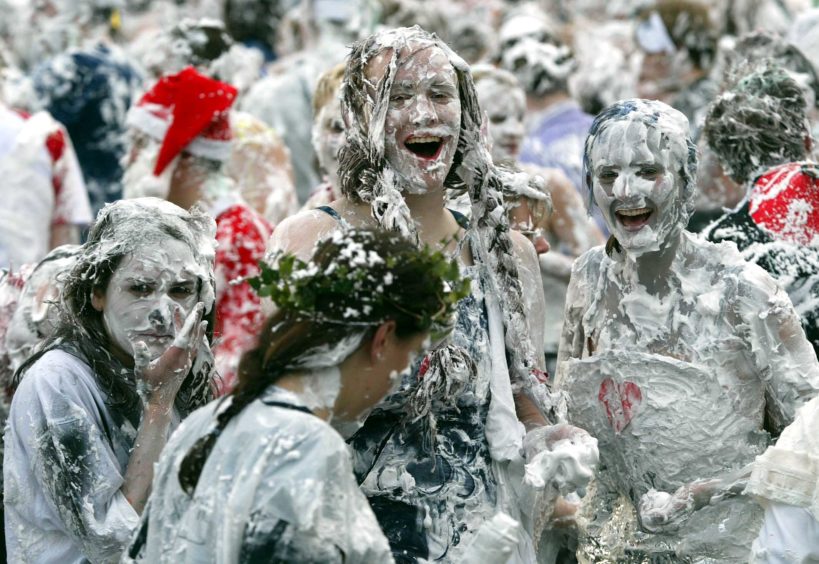 The Sunday Post's ALICE HINDS recalls her freshers' week
If I'm entirely honest, I don't remember much of my first week at Stirling University.
If I think back to those days in September 2009, I can muster up a few blurry scenes – dark, sticky-floored clubs, walking barefoot home to my halls as the sun rose over the campus lake, the taste of sickly sweet £2.50 wine, sipped straight from the bottle.
The memories may be as fuzzy as a hangover headache, but that's exactly how we should remember our first foray into adulthood. For me, university seemed the expected next step with OK exam marks and the expectation of supportive parents, who ignored my arguments – after all, who needs a degree to be a writer?
I was right, of course, you don't need a certificate to prove you can string a few sentences together. But my parents knew something my arrogant 18-year-old self did not – university is about more than lectures and course work. It's about learning who you are, growing as a person and, probably most importantly of all, making friends for life.
That's why I feel so sorry for the teenagers who will spend the first weeks of university career alone in their rooms, staring at strange faces on a computer screen in lieu of real freshers' week events. They won't have those first exciting days, filled with little sleep and cheap booze – foolish experiences, which help cement the kind of bonds that never break.
Maybe they will, online, but unlike the kind-faced girl who I met in my halls, their laptop won't hold back their hair when they're sick or wipe away their tears when a boy breaks their heart.
More than a decade has passed since then, and although a lot has changed (my taste in wine for one but, unfortunately, not my choice of men), I still count my fellow Stirling survivors as best friends. I feel sorry the class of 2020 might not be able to do the same.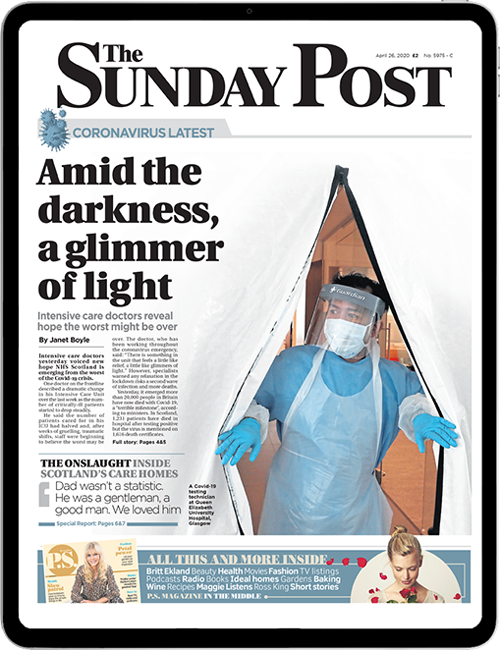 Enjoy the convenience of having The Sunday Post delivered as a digital ePaper straight to your smartphone, tablet or computer.
Subscribe for only £5.49 a month and enjoy all the benefits of the printed paper as a digital replica.
Subscribe