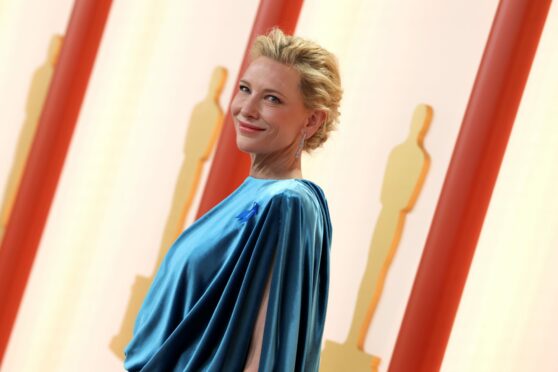 A big hug from Cate Blanchett was one of the highs in a rollercoaster night of emotion at the Oscars, according to triathlete-turned-screenwriter Lesley Paterson.
Her film All Quiet On The Western Front was nominated for nine Oscars and won four – including Best International Feature Film – but missed out on Best Adapted Screenplay to Women Talking. "I've never experienced anything like it, really believing in your heart that you're going to win something and then you don't, but then your film does well," she said.
"You're so confused emotionally, it's very difficult to process and you're exhausted.
"I kept saying to myself: 'You're at this event, you should be grateful', but part of me wanted to go to the bathroom and cry.
"The funniest thing is, you go there and collect yourself, and then you're walking back up to the auditorium and there's Cate Blanchett running up to me and giving me a big hug!
"I know her now, she was at the Baftas and loved our film. One minute you're crying in the bathroom, the next you're hugging Cate Blanchett, it's very strange!
"The whole thing is very weird. It was the hardest night of my life, no doubt about it."
Paterson, who left Scotland for a new life in California, had previously waited tables at the Oscars event 18 years ago but, last Sunday, she mingled with the stars.
She said she particularly enjoyed the company of The Banshees of Inisherin director Martin McDonagh and Fleabag star Phoebe Waller-Bridge.
"I'd happily go away on holiday with them. They're so funny, genuine, and absolutely lovely," she said.
"What you realise is, for the most part, the stars are so lovely and normal, and just  mates that you bump into. You actually forget who you're talking to, which is a good thing."
It was a long and tiring day for Paterson, and she started getting ready for the red carpet at 9.30am.
Her outfit was designed by the Kolchagov Barba team, who have dressed the likes of Kylie Minogue, Sophie Ellis-Bextor and Billie Piper, with the gown in bright yellow and deep pink colours to match her personality.
"My designers are the nicest, coolest guys ever," she said. "We'll be friends for life. I'll try and support their brand any way I can.
"They really listened to who I was as a person and created something for my personality, which is so cool."
After about four hours sorting the outfit, hair and make-up, there was a photoshoot before heading to the event for more photos on the red carpet and interviews.
'And the Oscar for lifelong inspiration? My folks': Scots screenwriter Lesley Paterson pays tribute to parents ahead of awards
Following the emotions of the ceremony – where All Quiet On The Western Front also won awards for its score, cinematography and production design to add to its seven Baftas – Paterson and her husband, Simon Marshall, eventually got home from the after-parties at 4am.
Despite having a bad cold, she's drawn on the athletic spirt and got straight back to work, speaking to The Post while pedalling away on an exercise bike at home in San Diego.
There's no resting on laurels, even with some of the most prestigious accolades in the business secured.
In development are a number of projects, including a psychological thriller set in the Highlands, which she hopes to film in Scotland at the end of 2023.
Also on the cards are a colonial true story from Ghana, a drama set in an Irish traveller community and a TV series based on Navy Seals.
"The window is finite, it doesn't last forever," she said.
"You have to get in there and prove yourself again and be able to show that you're worth what your accolades suggest."
Paterson has promised pupils at her old schools, Allan's Primary and Stirling High, that she'll visit to thank them for their messages of goodwill ahead of the Oscars.
The ceremony will provide long-lasting memories even if there is a regret that she didn't snap a picture with the famous statue. "It was wild to hold one, but I didn't get any pictures which was kind of silly!" she said.
"I wasn't thinking. It's an incredibly overwhelming experience and you're not thinking about photos. You can hardly speak.
"It's really hard when you're in this career-defining moment and you're in this auditorium desperately trying to take it in. I'd imagine that once you go to a few of these things the magnitude of it settles a little but you're thinking to yourself, 'I hope I create or at least be a part of something this good again'."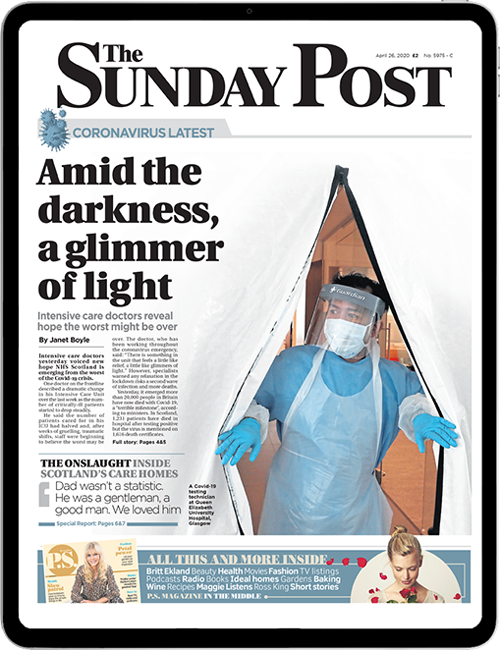 Enjoy the convenience of having The Sunday Post delivered as a digital ePaper straight to your smartphone, tablet or computer.
Subscribe for only £5.49 a month and enjoy all the benefits of the printed paper as a digital replica.
Subscribe